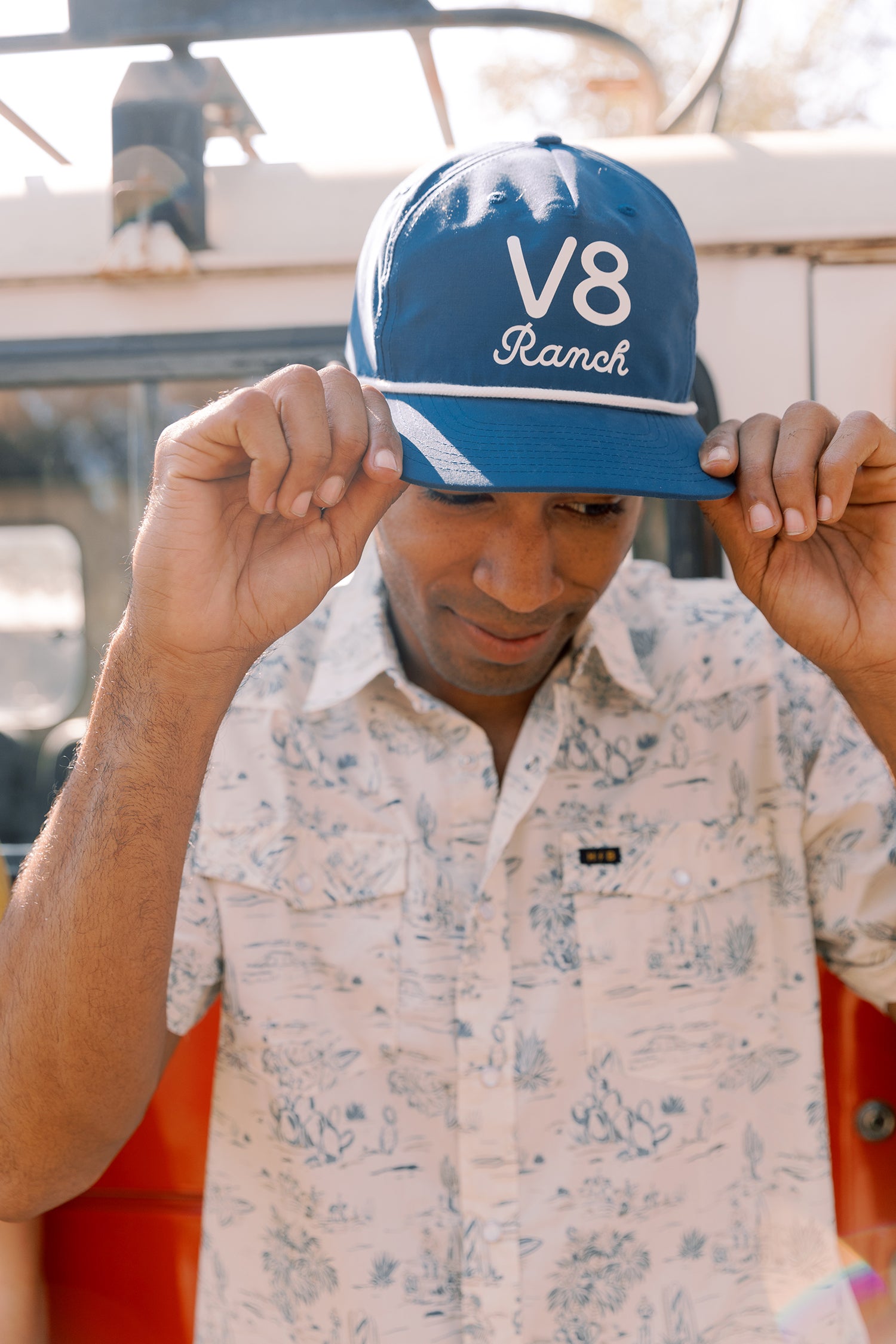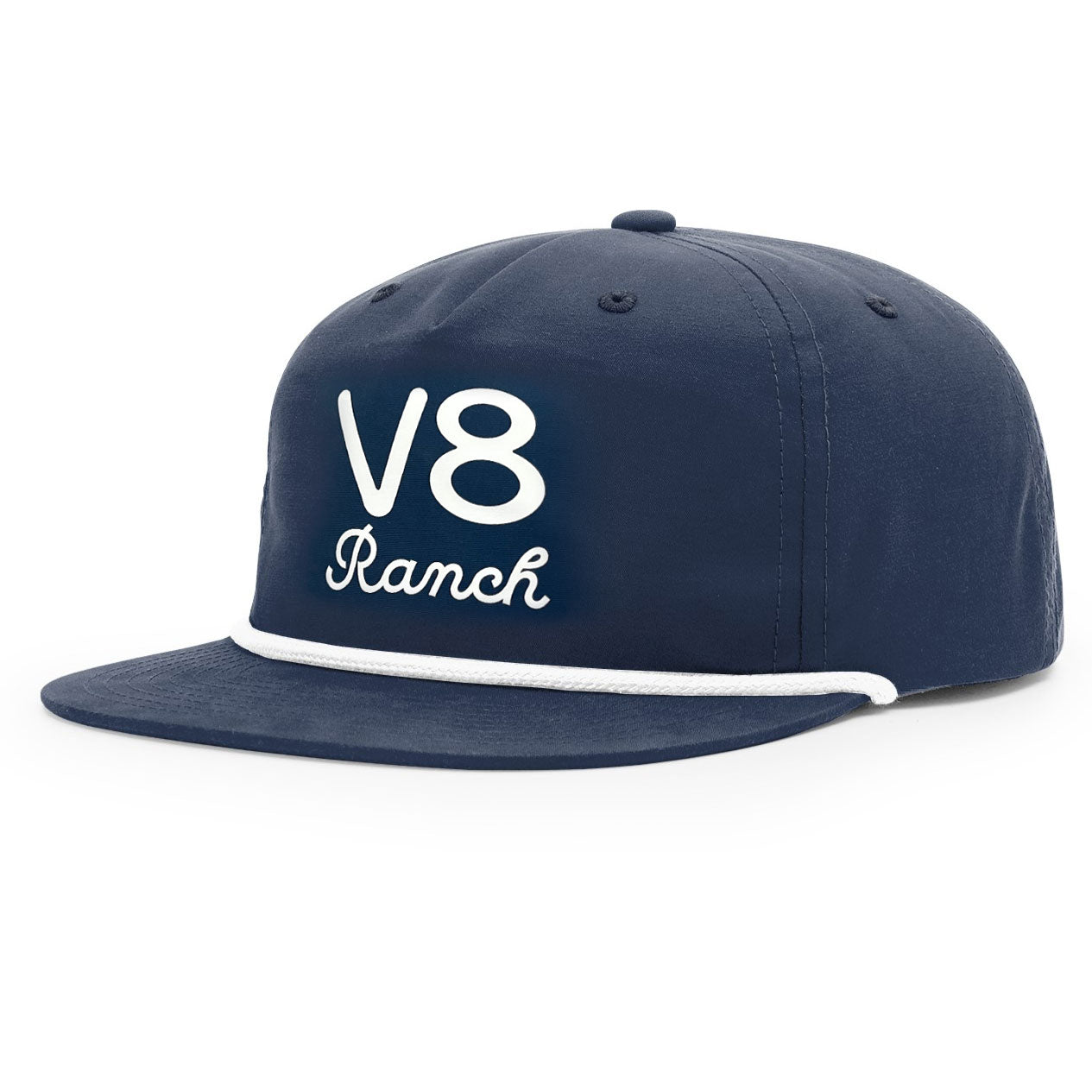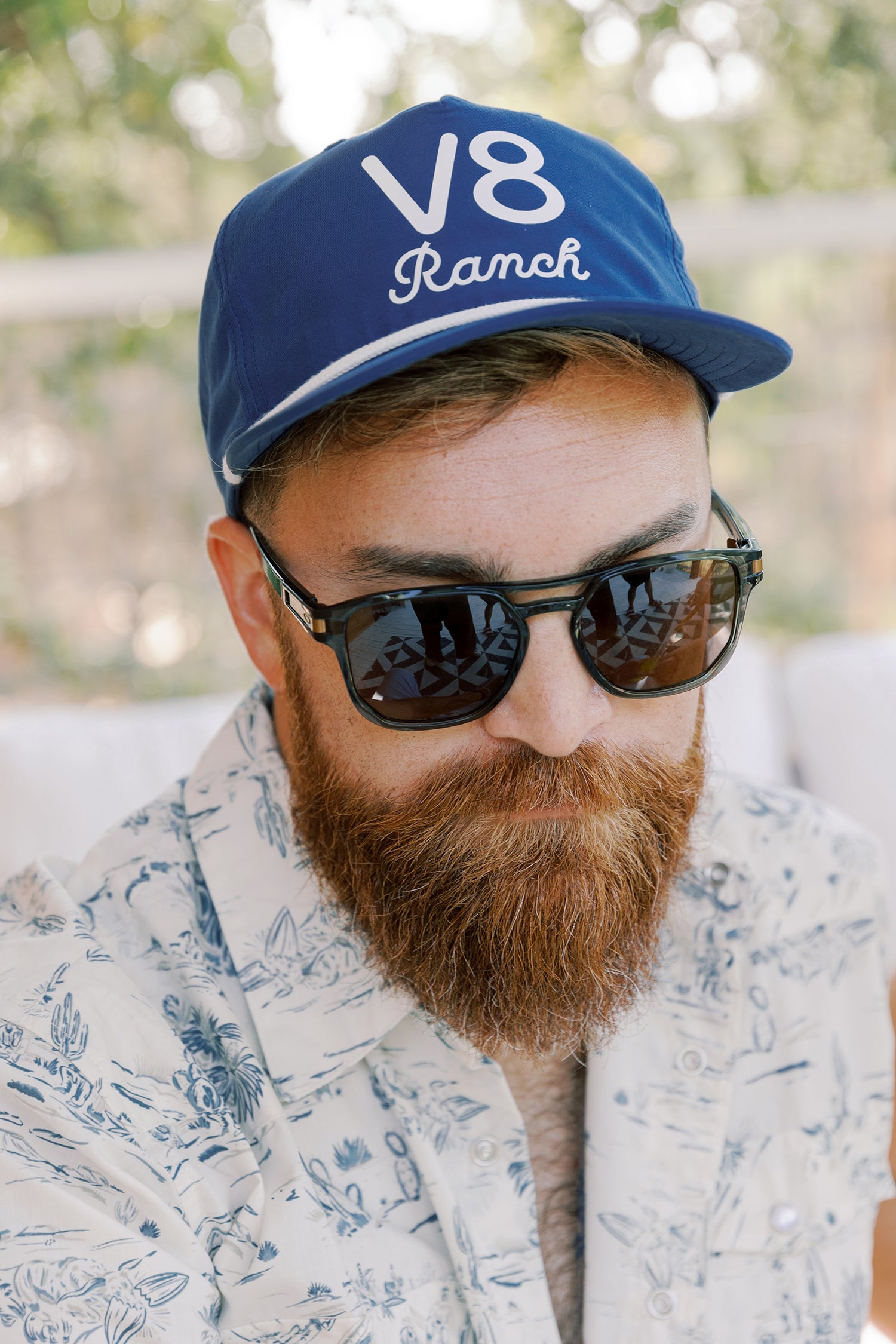 Vintage V8 Rope Cap
Check out the Vintage V8 Rope Cap, also fondly known as the "James Daniell Cap." Just like V8 Ranch's timeless Brahman cattle, some styles truly stand the test of time. Imagine our former herdsman and legendary Brahman stockman James in the '80s, skillfully sticking a string of Brahman cattle, his original V8 cap a constant companion. That cap may have worn out, but these days, James is sporting this updated version—and you can too!
Though you may not share James' herdsman skills, wearing this cap lets you tap into that iconic V8 cool. It's a seamless blend of old-school charm and modern sophistication, featuring a navy blue buckram and a standout white rope accent. Adjustable snap-back and flat brim visor offer both style and comfort, This cap isn't just a look—it's a piece of ranching history.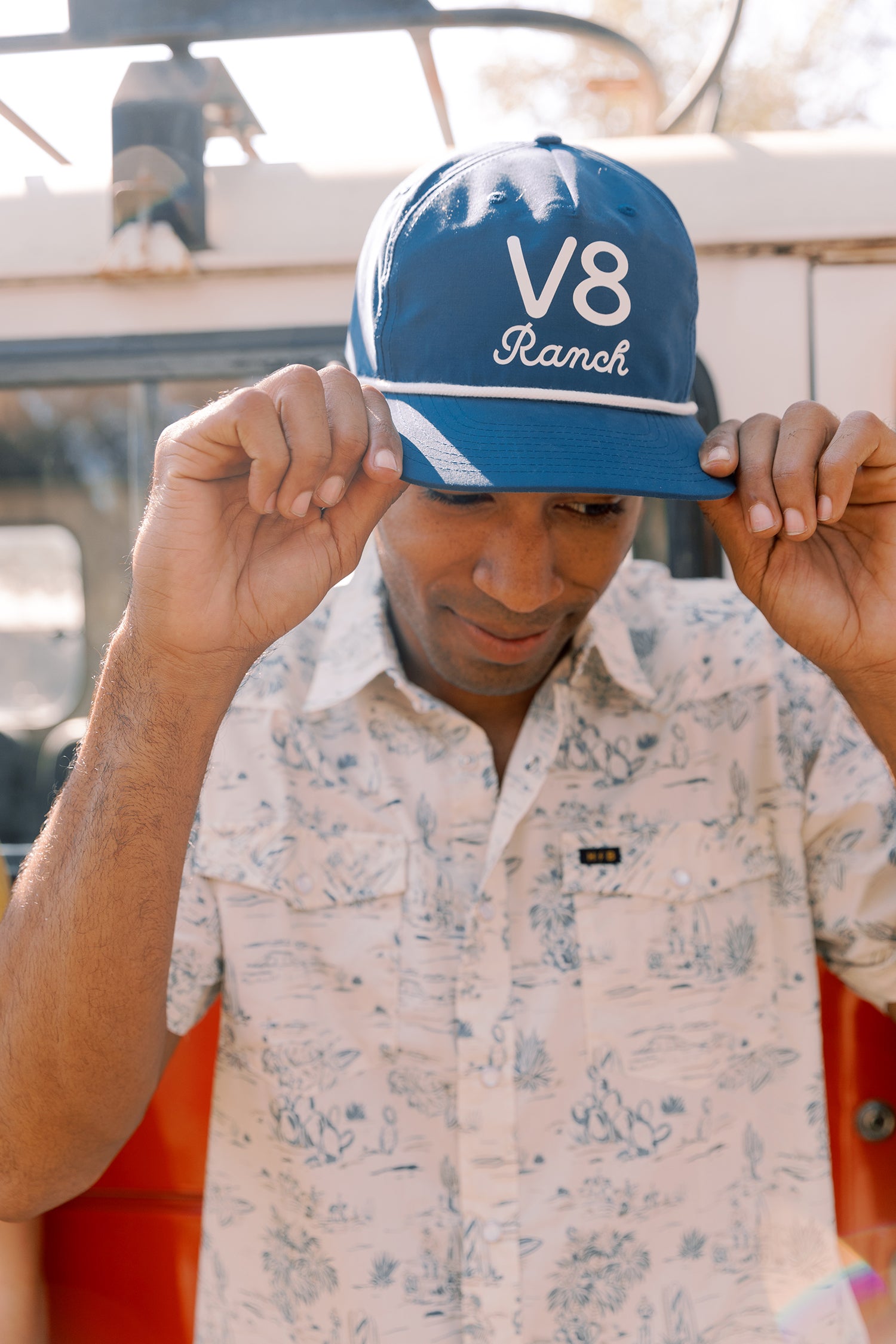 This product has no reviews yet.