There's something special about the ranching lifestyle. If you live it, you know what we're talking about – plenty of land; a front-row seat to the endless beauty and entertainment provided by Mother Nature; and the sounds and smells of the great outdoors. Ranch life means working, living, and relaxing on one big property. It allows you to be a part of your land every single day. And with the right supplies (and a fully stocked freezer), there's rarely a reason to leave.
Domestic Brahman Semen
Behind every one of our great V8 Brahman Bulls, there is a great Brahman cow. We're proud of their pedigree and our reputation as a top seedstock provider of high-performing, structurally sound Brahman Bulls.
Shop Now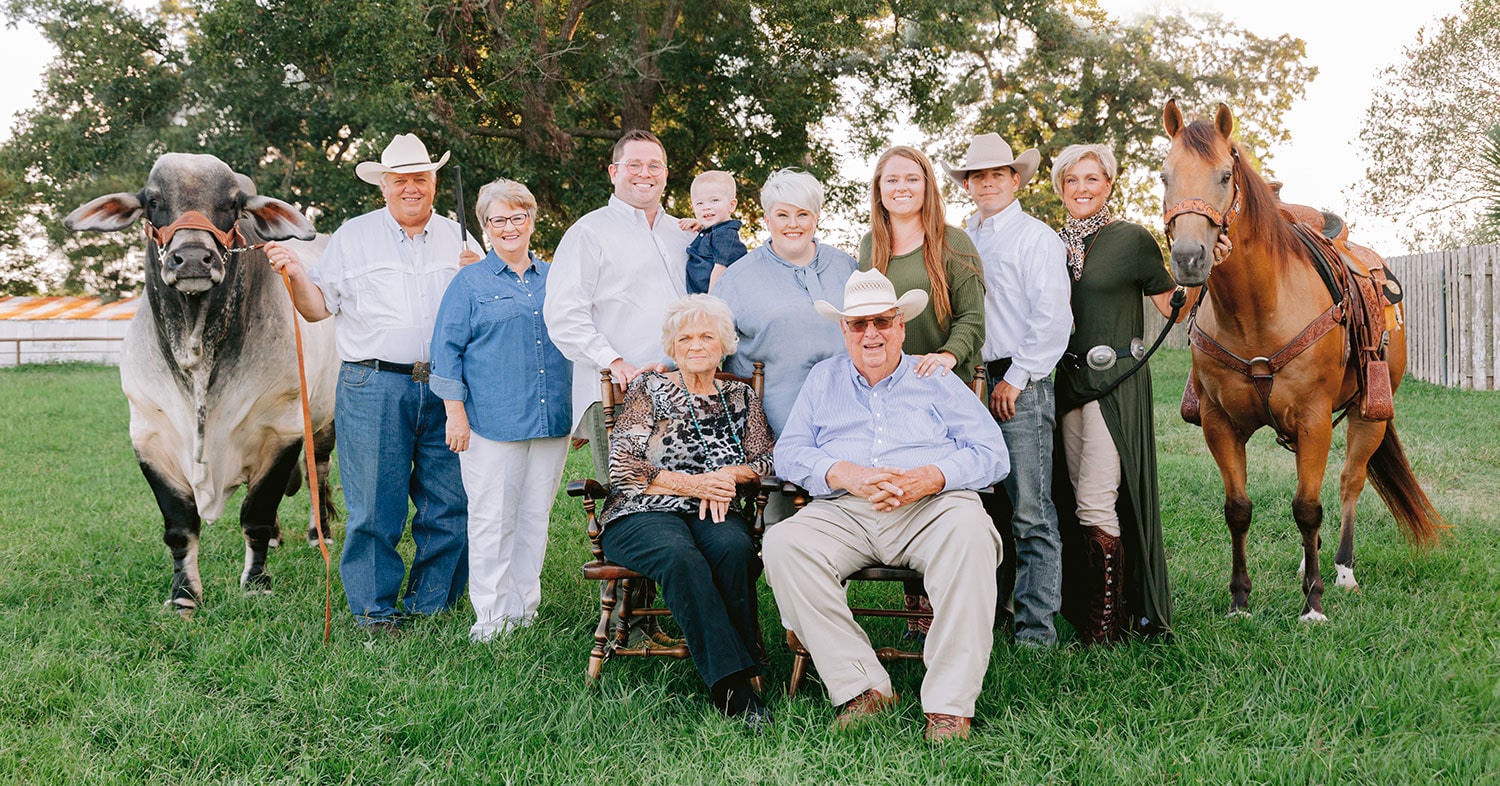 About
V8 Ranch
V8 Ranch is one of the most decorated Brahman ranches in the world, boasting 65 National and International Grand Champions.