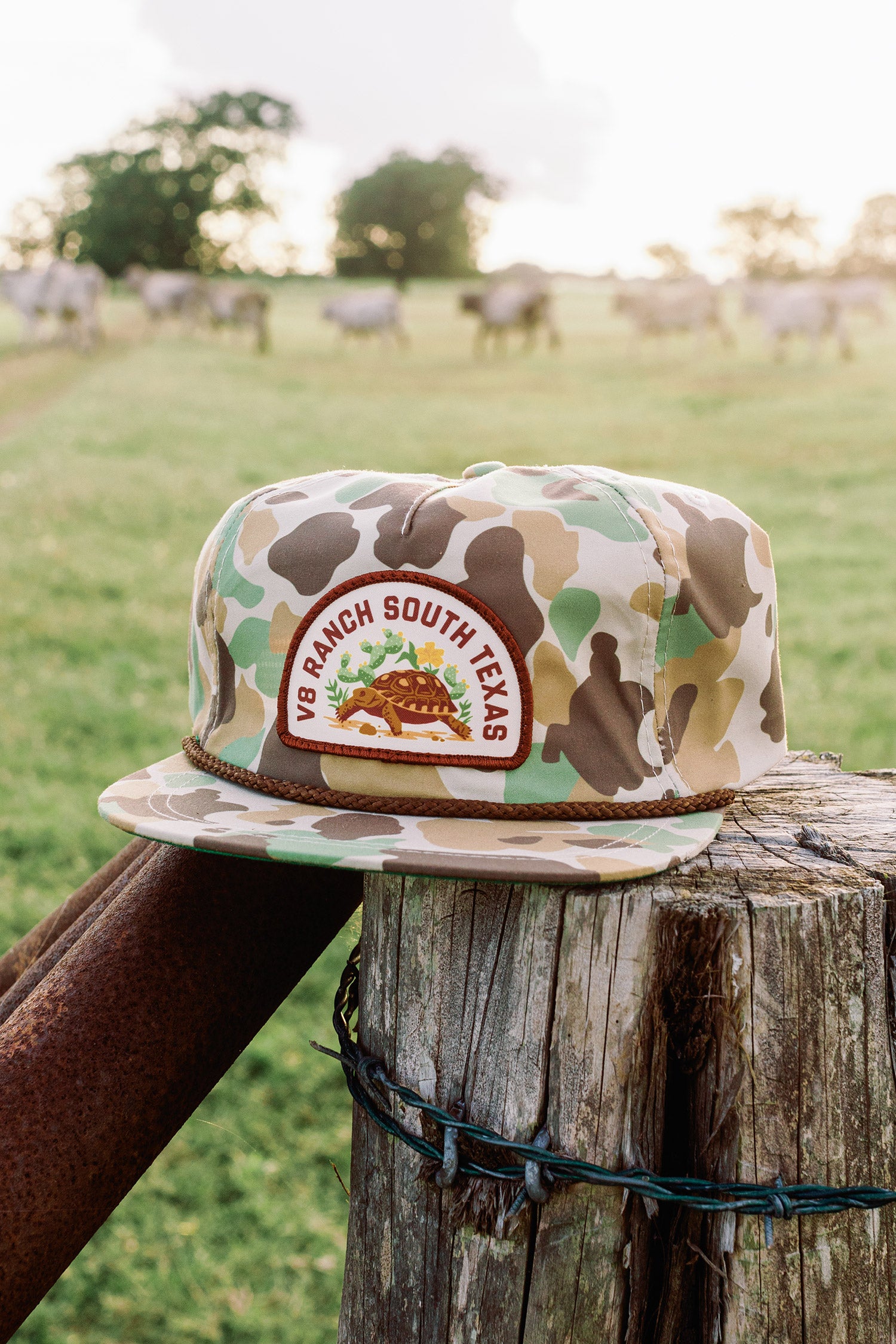 V8 Ranch South Texas Cap
Introducing the V8 Ranch South Texas Cap, inspired by the rugged beauty of the South Texas brush country. This cap features a poly fabric in a unique frog skin camo print, reminiscent of caps from the 1980s and 1990s. The 5-panel Original Fit design includes a stand-up mesh stay for added comfort and breathability. It comes with a performance moisture-wicking sweatband to keep you cool and dry. The cap is adorned with a patch showcasing V8 Ranch South Texas, featuring the Texas Tortoise, an endangered species found on our South Texas ranch. The patch also includes a cactus, symbolizing the picturesque South Texas landscape. With a woven brown rope along the base of the front panel and a brown leather backstrap with a black metal buckle and eyelet, this cap exudes rugged charm. Get a piece of South Texas with the V8 Ranch South Texas Cap, shipped directly from our ranch in Boling, Texas within 1-2 business days.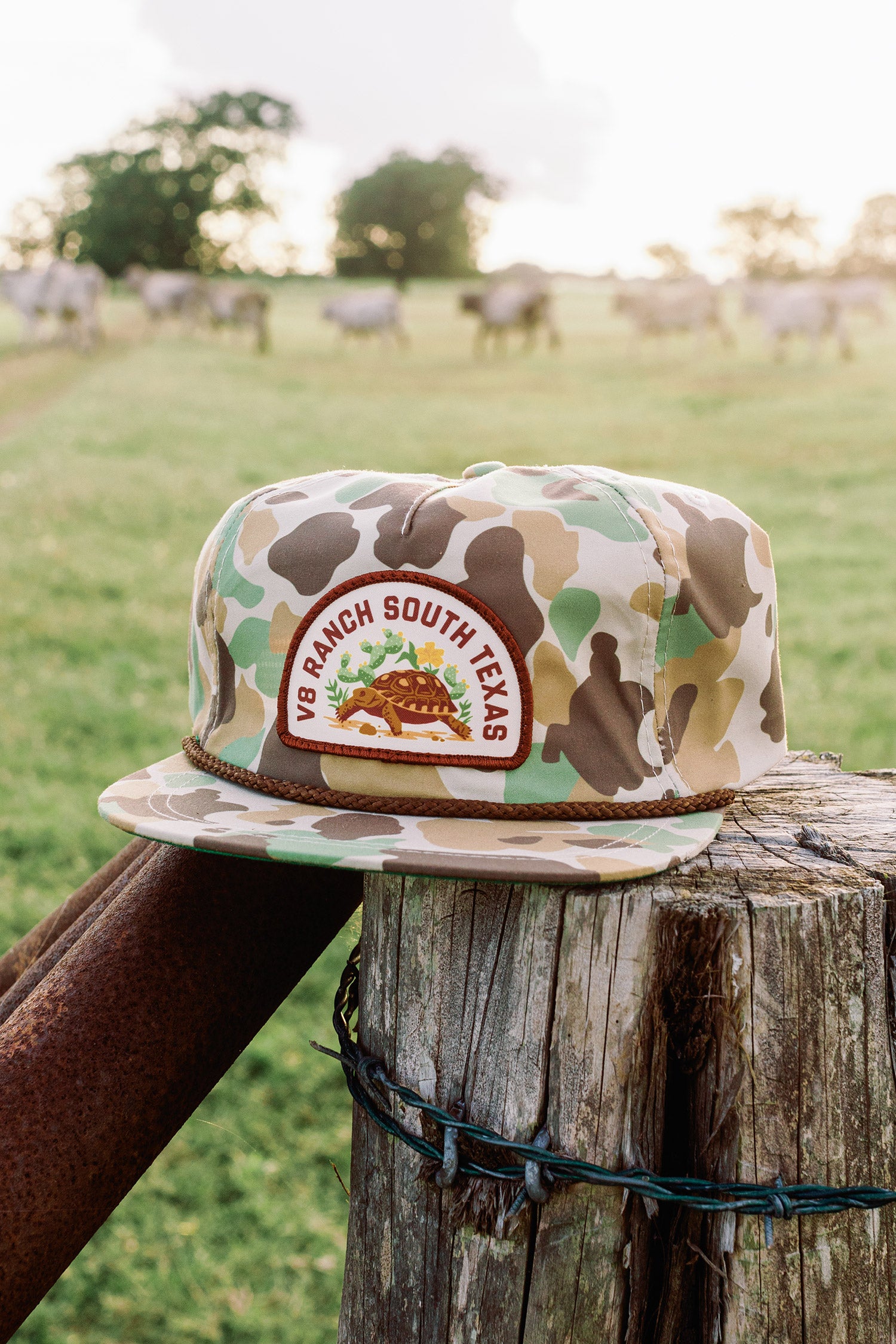 This product has no reviews yet.