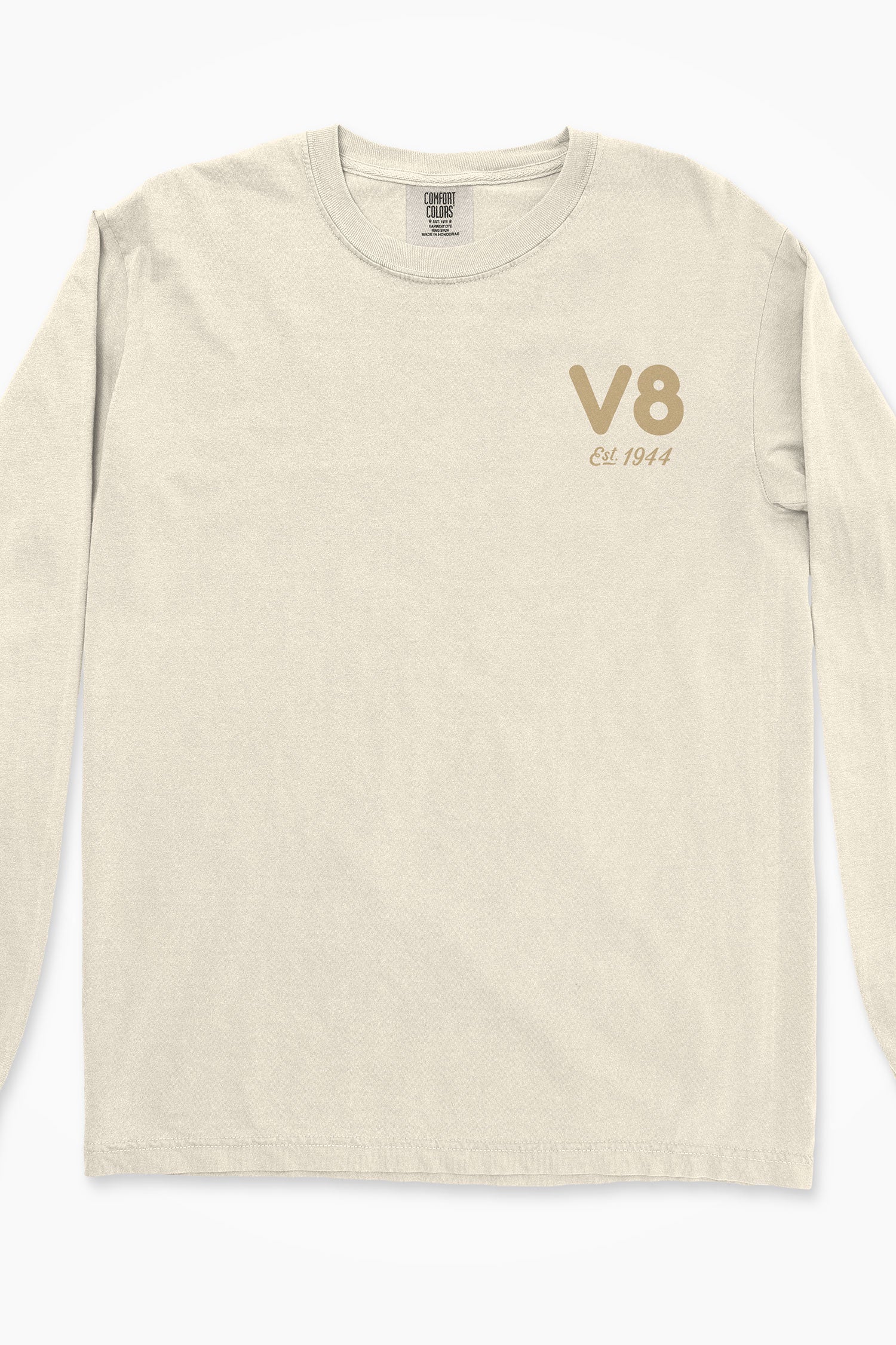 V8 Ranch Outfitters Long Sleeve Brahman Tee
Introducing our exclusive V8 Ranch Outfitters Long Sleeve Tee, featuring the distinguished art of our +Mr. V8 380/6 "The Machine" Brahman bull on the back and V8 Ranch Outfitters branding, established in 1944. Designed for both men and women, this ivory Comfort Colors shirt boasts a monochromatic look with light tan art, perfect for casual wear or a day at the ranch. The front showcases a subtle V8 emblem on the left chest area. Crafted for comfort and style, it's the only long sleeve tee you'll find in our store, so don't miss out!
This product has no reviews yet.