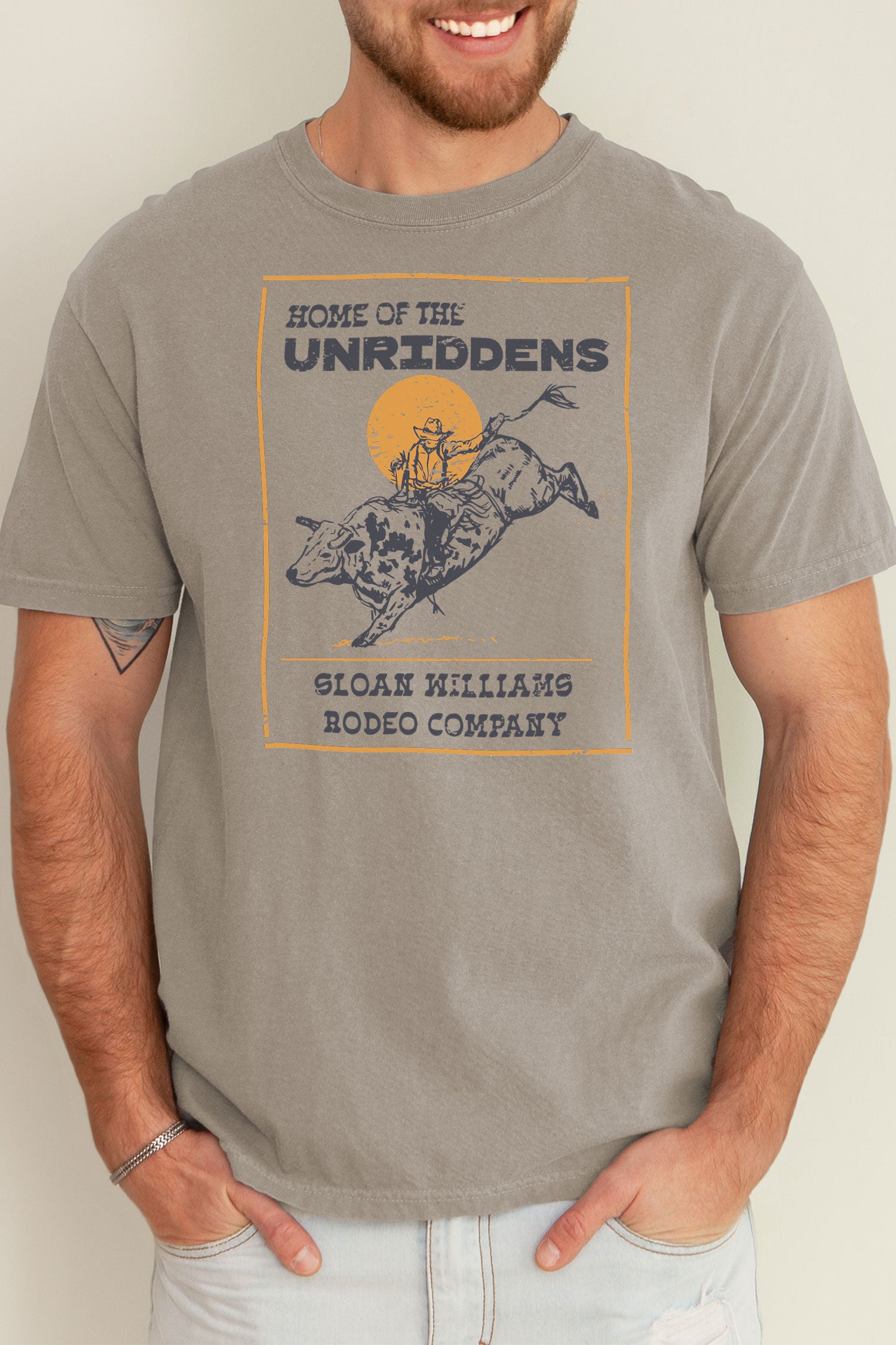 The Unriddens Sloan Williams Collection Rodeo Tee
Saddle up, rodeo fans! Get ready to show off your love for the sport with "The Unriddens" tee from the Sloan Williams Collection at V8 Ranch. This tan Comfort Colors shirt is a tribute to rodeo history and the Sloan Williams Rodeo Company, complete with a vintage-inspired design featuring a bucking bull and the slogan "Home of the Unriddens". It's not just a shirt; it's a statement about your love for the western lifestyle and the thrilling world of rodeo. And who better to honor than Sloan Williams himself? We're sure he would have had a twinkle in his eye thinking about his prized bucking stock while admiring this shirt. So grab "The Unriddens" tee and join the rodeo crew in style. You'll love its loose and comfortable fit, perfect for both men and women. Get ready to turn heads and showcase your passion for rodeo with this unique and stylish tee from V8 Ranch's Sloan Williams Collection.
This product has no reviews yet.