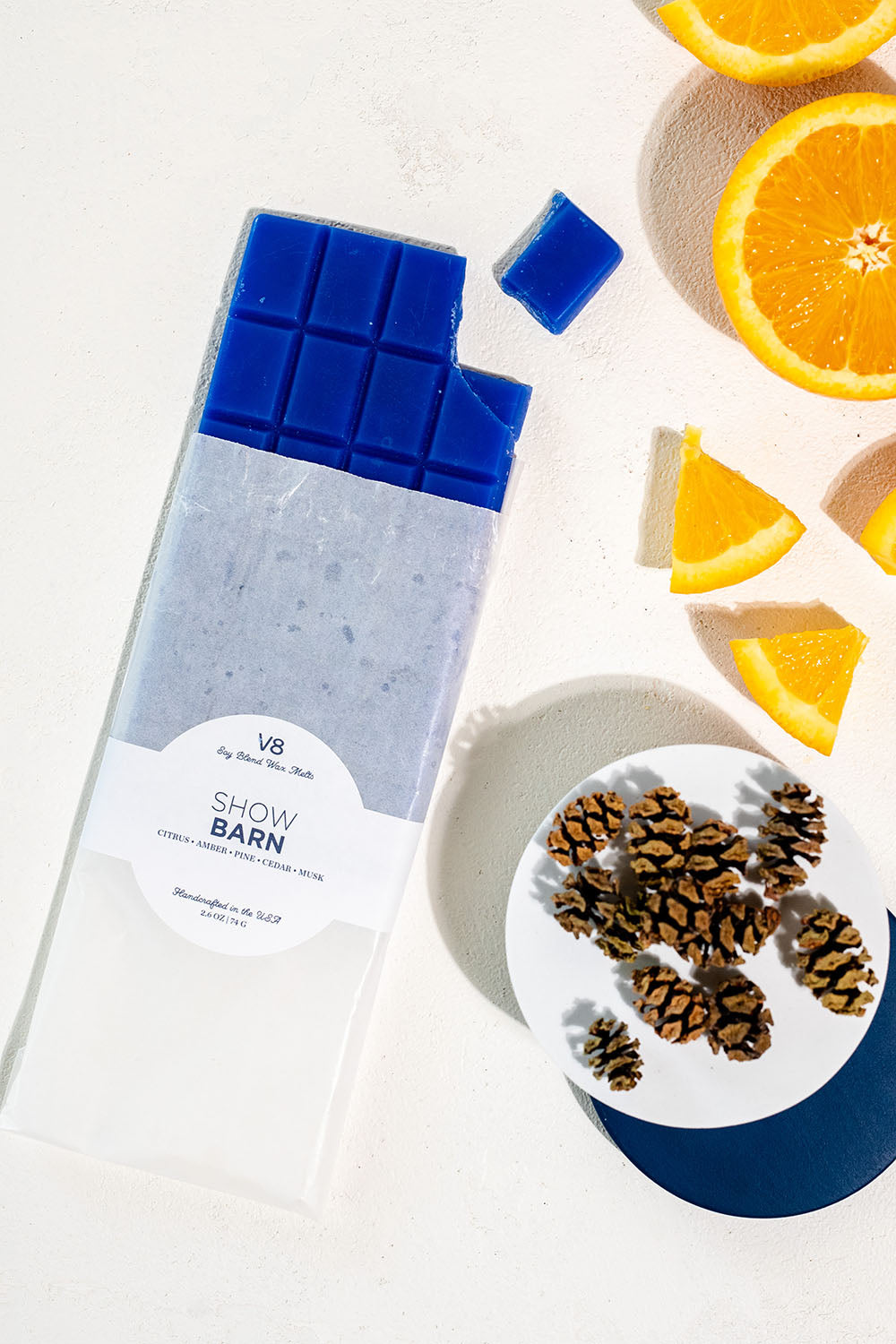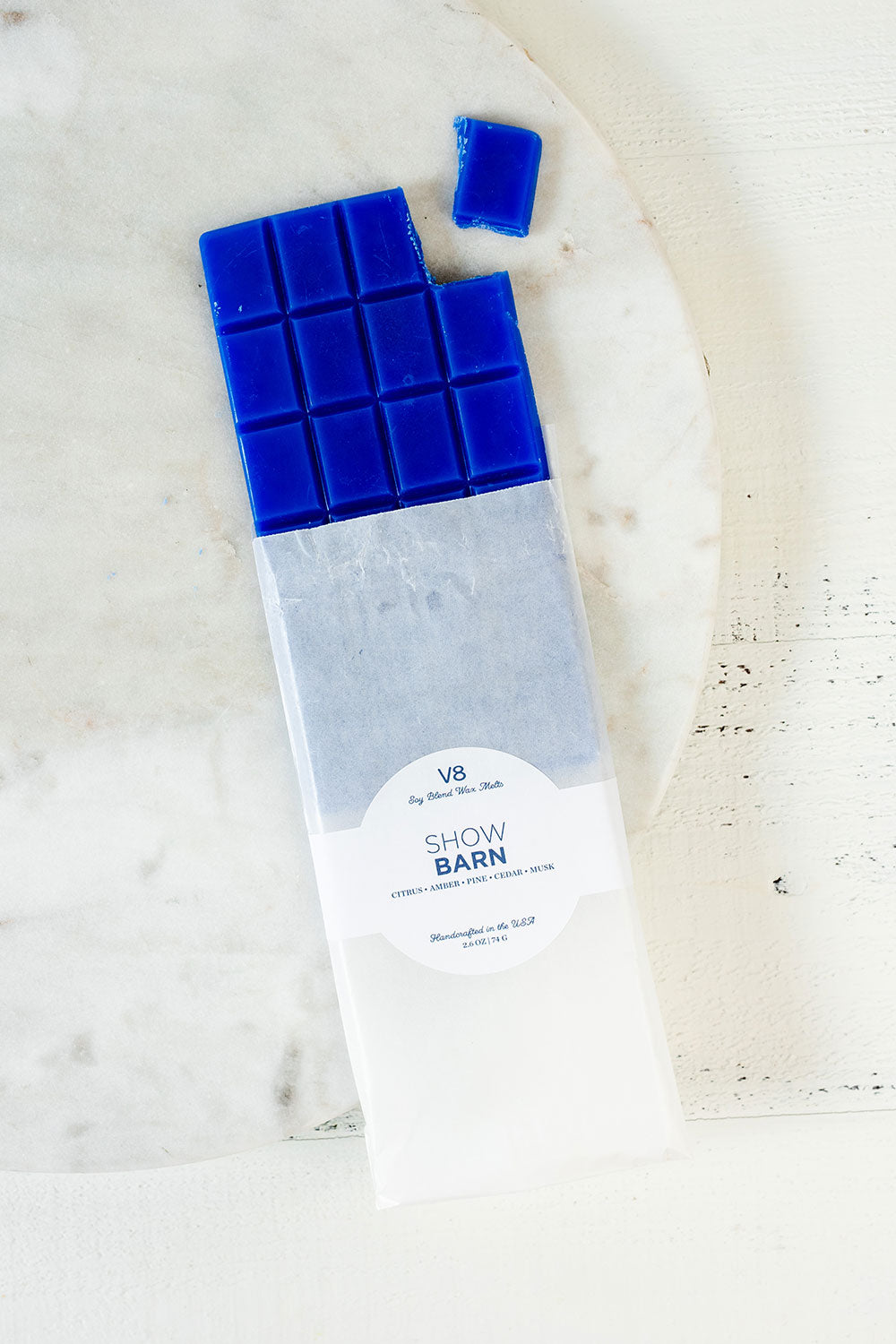 Show Barn Wax Melts
Dreamgirl can't believe her luck – she's getting checked in to the luxury resort with soaring ceilings, the famous blue barn where pampering is taken to the extreme. As she walks across the natural earth floors toward her own luxury suite, Dreamgirl inhales the aromas of amber, musk, and pine. A welcoming bed of cedar shavings beckons, but first it's time for her services: a vigorous, deep-brushing; a citrus-scented bath and shampoo; a tail combing and fluffing; a spritz of sheen; and the ultimate hoovie-pedi. She looks and feels fabulous, but Miss V8 203/9 knows she's more than just another pretty face. Like the generations who came before her, Dreamgirl is pure magic.
Scent Profile: Citrus • Amber • Pine • Cedar • Musk
Soy Blend Wax Melts are for use in an electric wax warmer and release a highly fragrant scent into the air immediately upon melting. They are ideal for spreading a relaxing scent and welcoming atmosphere throughout your home. Simply break off a piece and add it to your favorite electric wax warmer.  
Instructions: Place a wax cube into your electric wax warmer's dish, plug in warmer, turn on the switch and enjoy the fragrance. For wax removal, turn off warmer and allow wax to completely cool. Once cool to the touch, remove wax and wipe the dish clean. 
2.6 oz / 74 g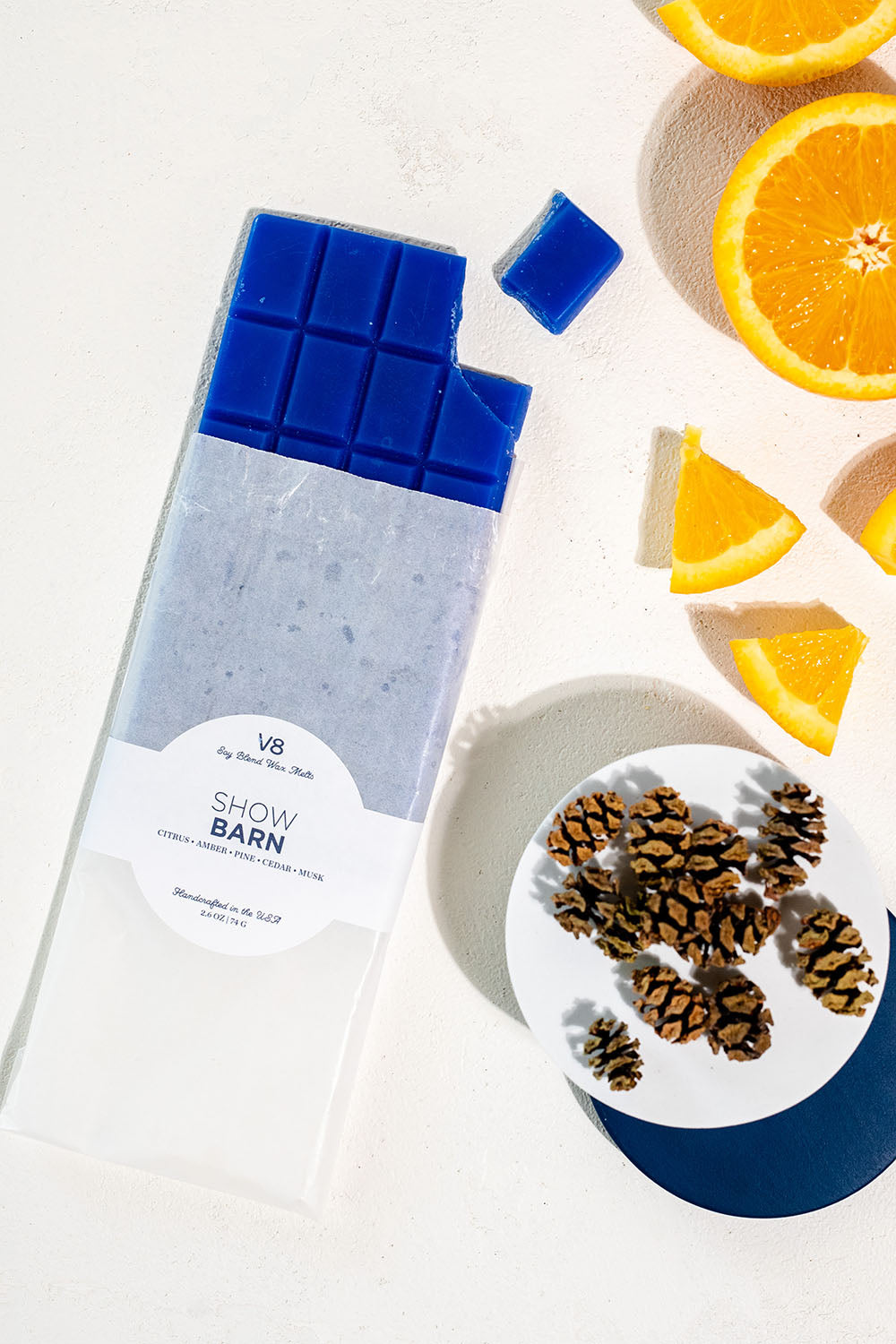 This product has no reviews yet.