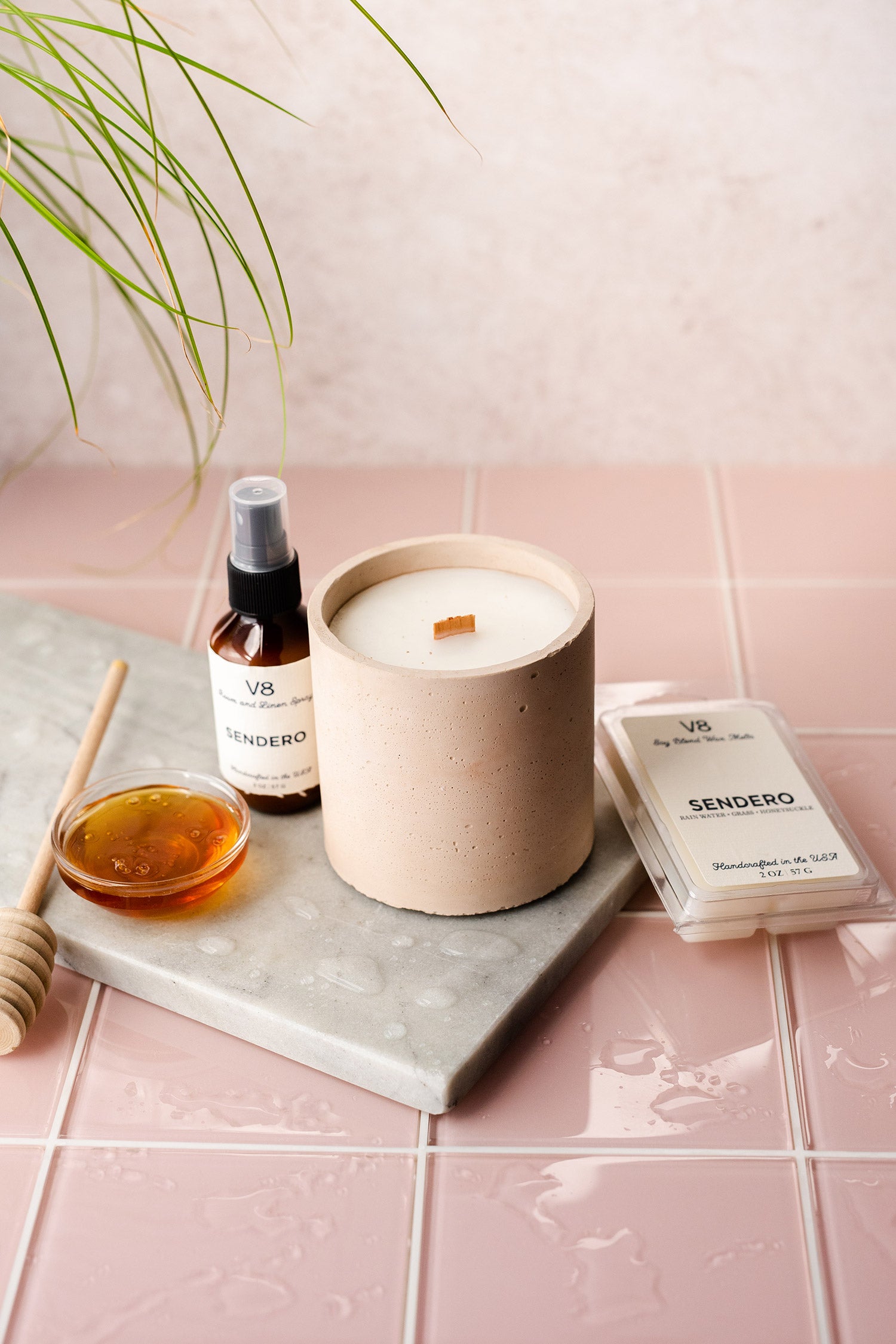 Sendero Linen and Room Spray
We'll never forget the day we cut through the dense forest on the ranch and discovered a hidden clearing where the air is cool, and the cows like to bed. The heavens had breathed a sigh of relief after weeks of drought, tinging the air with an intoxicating blend of rainwater, grass, and honeysuckle.  We gasped at the wonder of it and then exhaled our own relief-fueled sigh as 'The Case of the Appearing and Disappearing Cattle' had finally been solved! We christened this incredible spot, forged by nature's whimsy, 'The Sendero' because like rain cutting through the dry, dusty air, this path cut through the heart of V8 Ranch. Reminiscent of that fresh discovery, this clean, aromatic candle features a harmonious blend of earth, rain, and life itself.
Scent Profile: Rainwater • Grass • Honeysuckle
2 oz / 57 g

This product has no reviews yet.