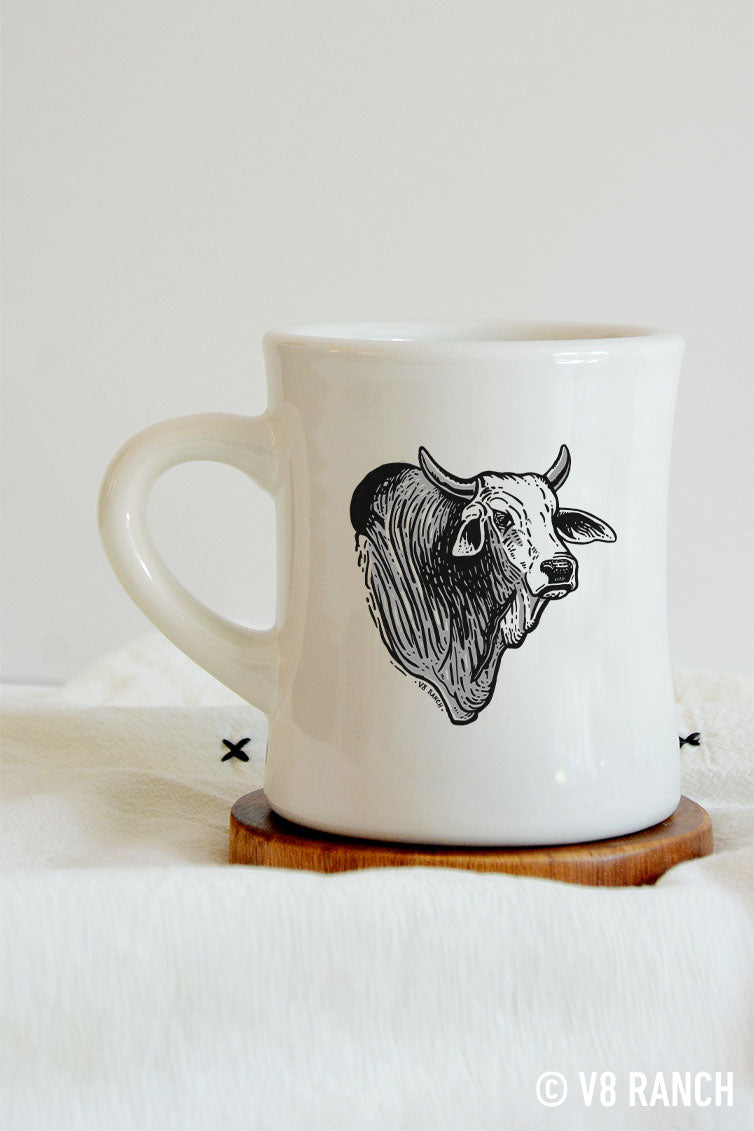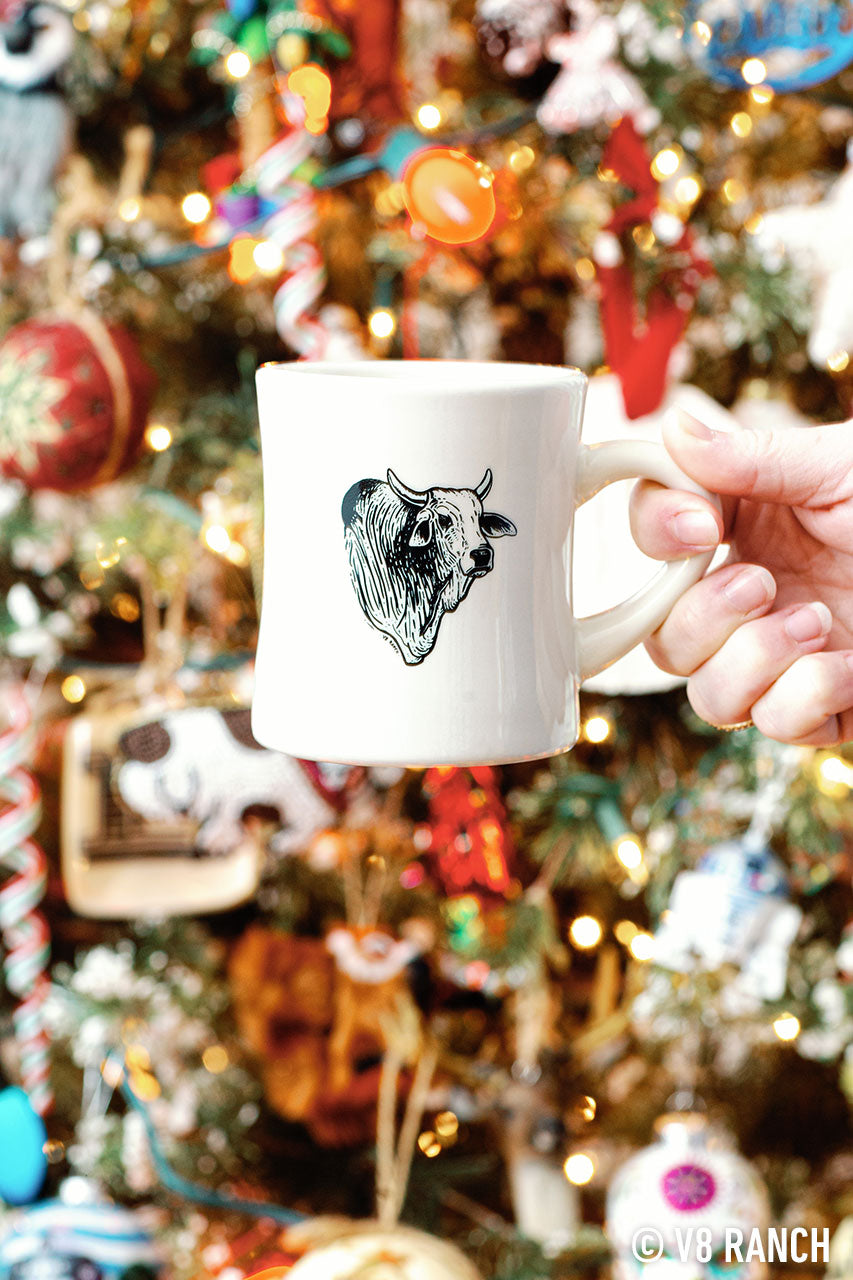 Nana's Coffee Mug
Nana's Coffee Mug is more than just a mug; it's a warm embrace that connects you to the rich legacy and traditions of Brahman cattle. This beautiful off-white ceramic diner mug features an original V8 artwork of Mr. V8 763/1, paying tribute to our matriarch, Mollie Williams, who had a collection of vintage mugs with Brahman heads on them.
We wanted to create a mug that not only celebrated the beauty of Brahman cattle but also captured the emotional connection that Mollie Williams has with her beloved breed. That's why we commissioned an artist to create a unique Brahman head with 763/1 that is truly one-of-a-kind. The result is a stunning mug that is both beautiful and functional, perfect for sipping your favorite coffee blend while reminiscing about the rich history and traditions of Brahman cattle.
Our slightly curved body shape mug can hold up to 10 ounces of your favorite beverage. Whether you are starting your day with a hot cup of coffee or relaxing with an evening tea, Nana's Coffee Mug is the perfect choice for any occasion.
With each sip, you'll feel the warmth of the connection to Brahman cattle that has been passed down through generations. It's a feeling that is hard to put into words, but you'll know it when you experience it.
Make Nana's Coffee Mug a part of your daily routine and start your day off right with a beautiful piece of art that doubles as a functional coffee mug. Order yours today and experience the beauty and functionality of our unique, Brahman-inspired mug.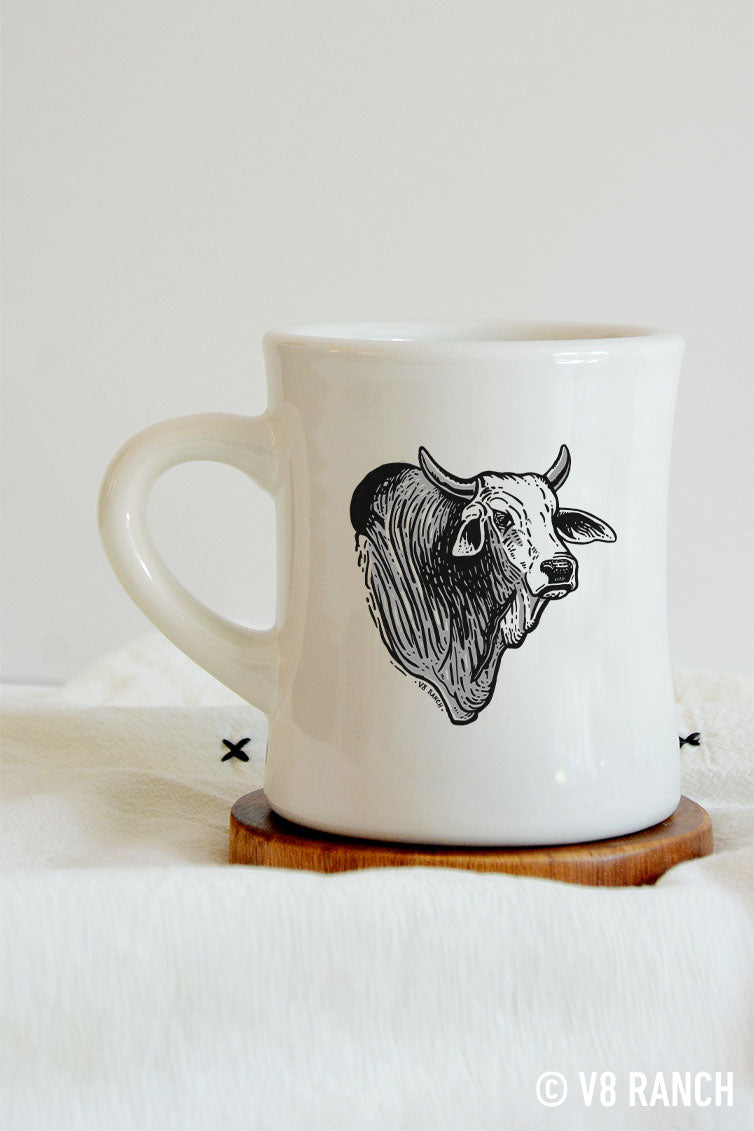 This product has no reviews yet.