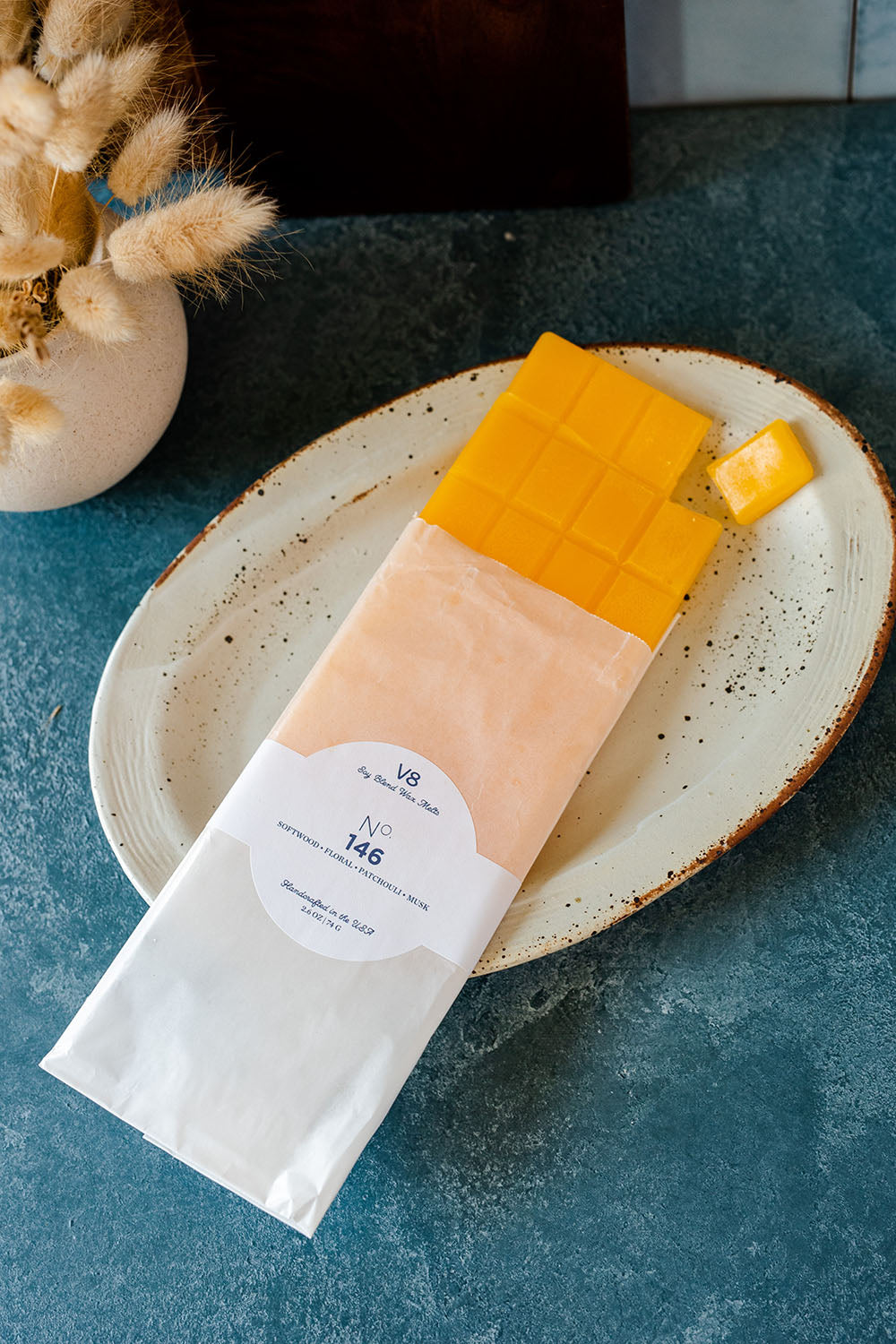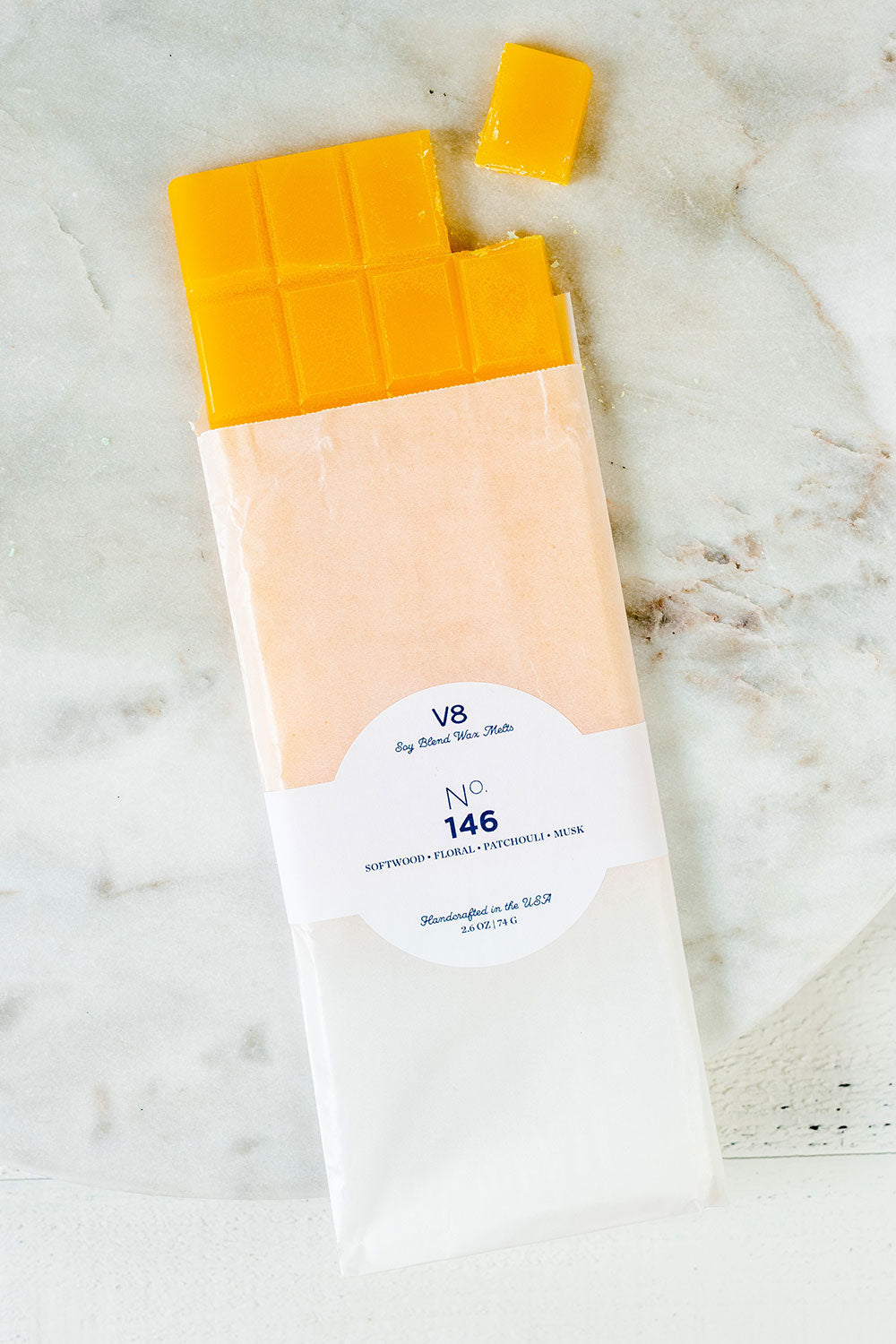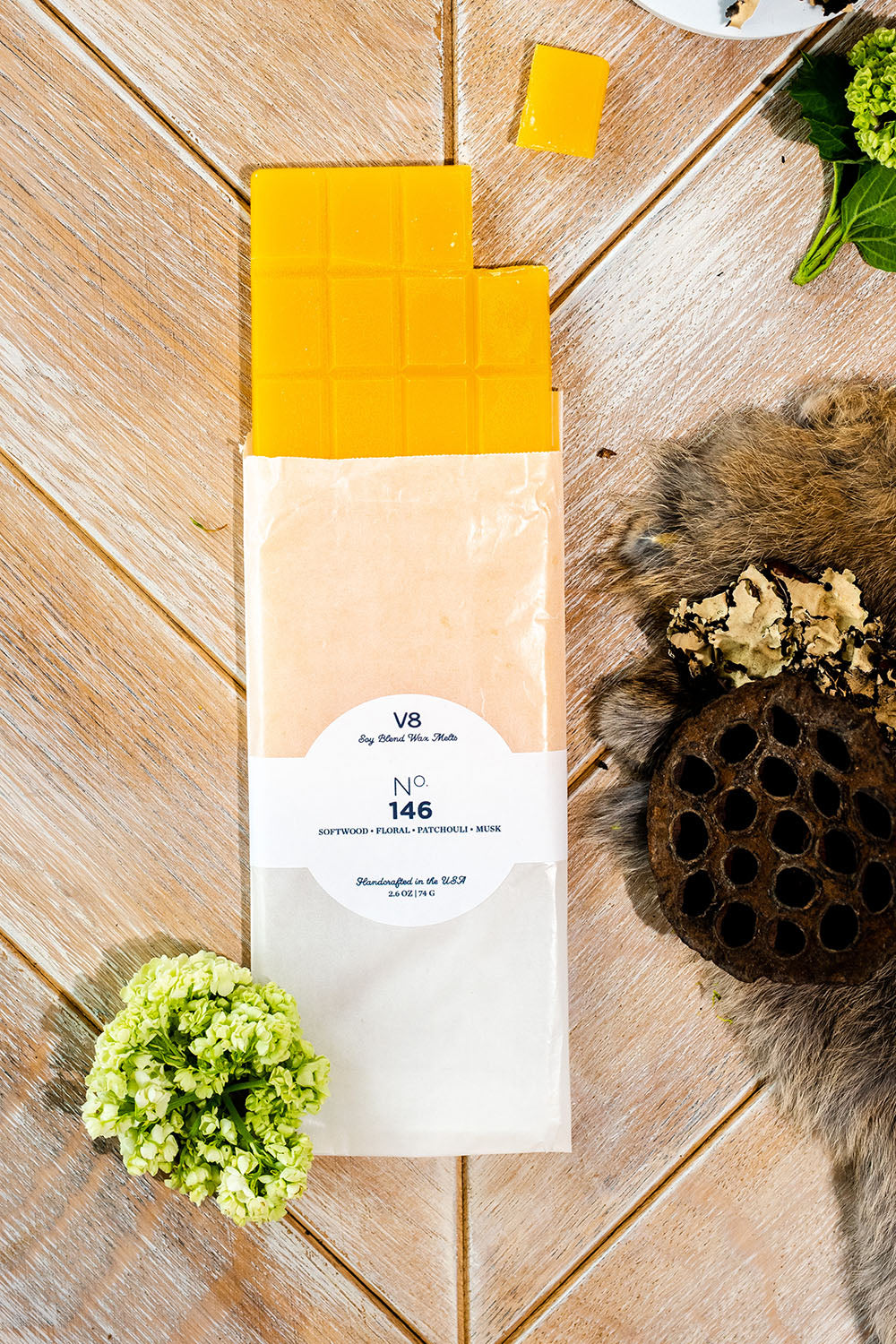 N° 146 Wax Melts
He closed the deal on V8 ranch from a pay phone in New Mexico. It was a bold move. Yet time and time again, our patriarch, Sloan Williams, proved that boldness pays off. Sloan was fearless, whether negotiating a deal or making breeding selection that would ultimately produce the three-time International Champion Mr. V8 146/8. He also had a big heart with soft spots for one-liners, kids, cattle, and ice cream. Greatness, it would seem, is a harmonious blend of contrasts like earthy musk and patchouli mixed with sweet floral notes and fragrant softwood tones.
Scent Profile: Softwood • Floral • Patchouli • Musk
Soy Blend Wax Melts are for use in an electric wax warmer and release a highly fragrant scent into the air immediately upon melting. They are ideal for spreading a relaxing scent and welcoming atmosphere throughout your home. Simply break off a piece and add it to your favorite electric wax warmer.  
Instructions: Place a wax cube into your electric wax warmer's dish, plug in warmer, turn on the switch and enjoy the fragrance. For wax removal, turn off warmer and allow wax to completely cool. Once cool to the touch, remove wax and wipe the dish clean. 
2.6 oz / 74 g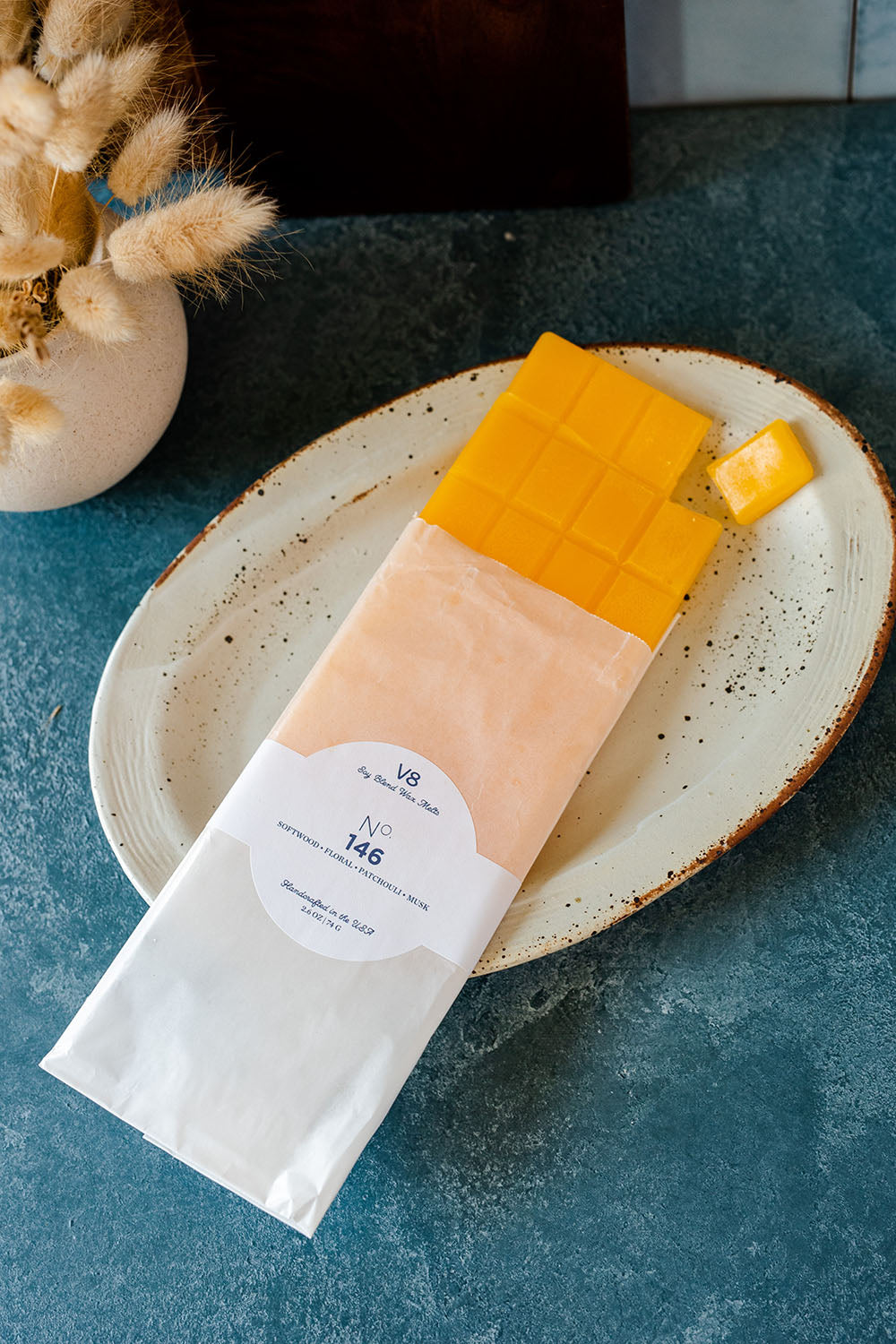 This product has no reviews yet.