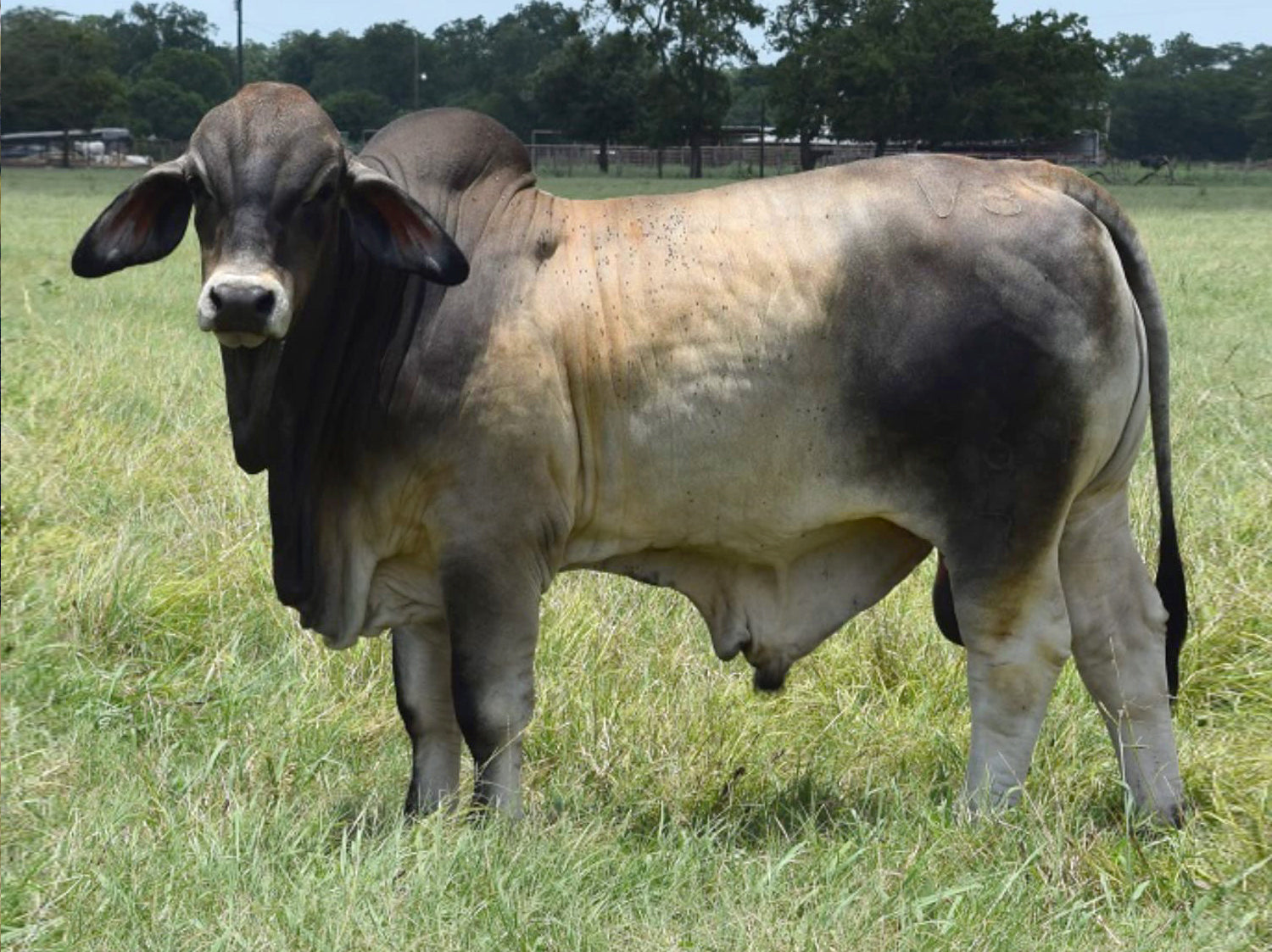 Mr. V8 964/7 Semen Package of 5 Units
PACKAGE OF 5 UNITS / INCLUDES 5 CERTIFICATES
Sire: +Mr. V8 458/7
Dam: Miss V8 518/6
Mr. V8 964/7 is a great light birthweight sire option. Sired by Noble with an actual birthweight of 71 pounds, his BW EPD of 0.1 puts him in the top 15% of the breed. Pair that with his weaning weight EPD (top 4%) and yearling weight EPD (top 2%) and you're looking at the best of both worlds: a low birthweight bull with performance. He ranks in the top 5% of the breed for 7 traits (WW, YW, SC, CWT, FAT, tenderness, and docility), but he doesn't just look good on paper.
Now deceased, we bred the bull heavily at the ranch and sent him to collection to prepare to announce him as a new AI sire. However, he was injured out breeding cows before we could get a mature photo of him. Still, this cell phone photo shows his outstanding phenotype.
Mr. V8 964/7 hails from our Miss V8 906/2 cow family, the same tribe of cattle that produced the legendary +Mr. V8 189/4, and currently, Miss V8 208/9 being campaigned to much success by Razorback Farms. His dam, Miss V8 518/6 is a Karu daughter who also produced our herd bull Mr. V8 918/7 and Jake Mathews' herd sire Mr. V8 335/8.
Mr. V8 964/7 is extremely heavy boned with plenty of muscle and thickness. His dark pigment makes him a sire that could easily work both red and grey; as a mature bull he had turned almost completely black. He's been one of our best kept secrets, but visitors to our sale pens know his calves. We sold several heifers in our private treaty pens for $20,000 each sired by this bull.
UNRESTRICTED AI SIRE
Semen is not subject to the same restrictions as other V8 semen. You can sell frozen genetics resulting from this semen and AI certificates will be available at ABBA cost only.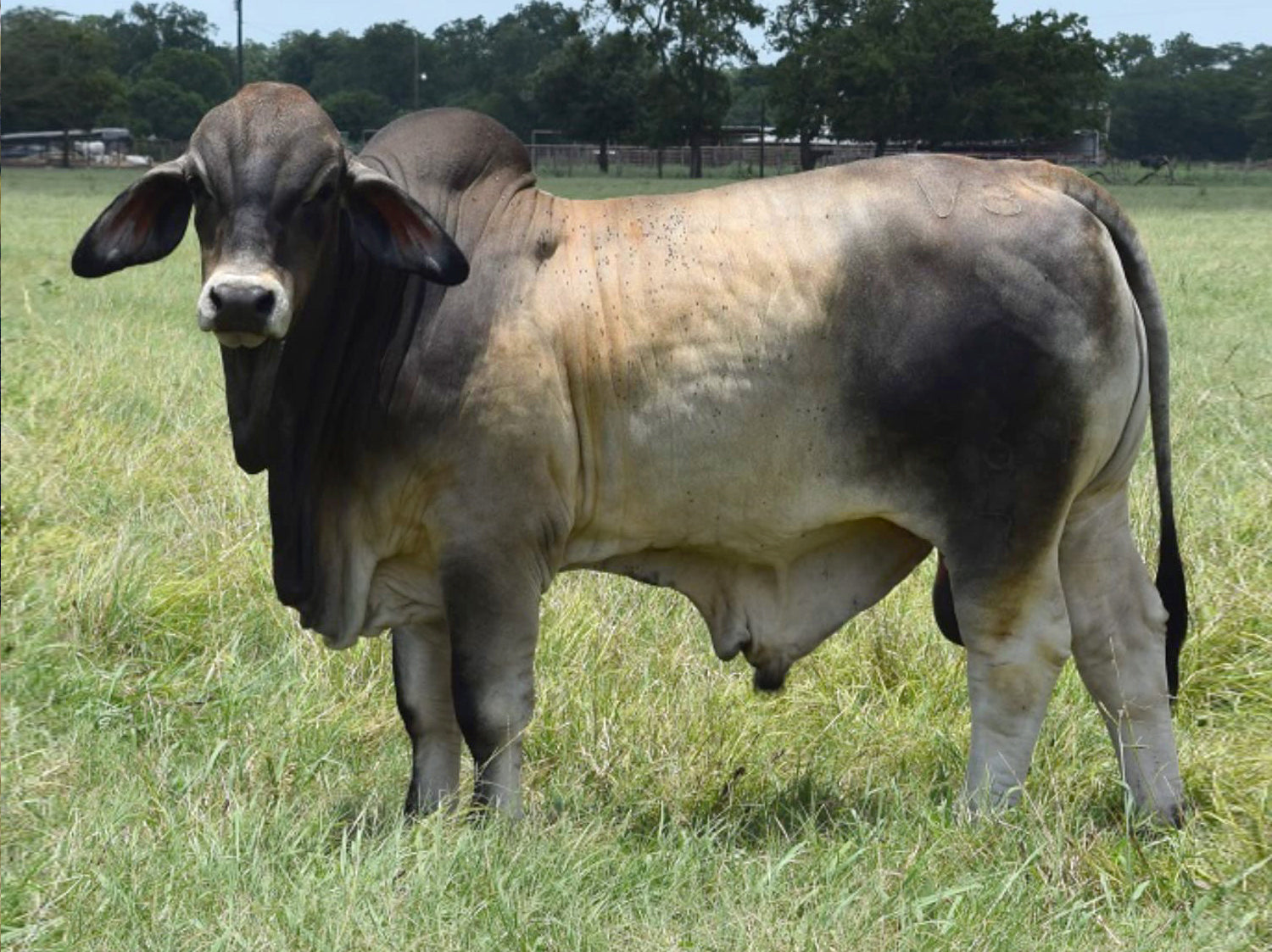 This product has no reviews yet.