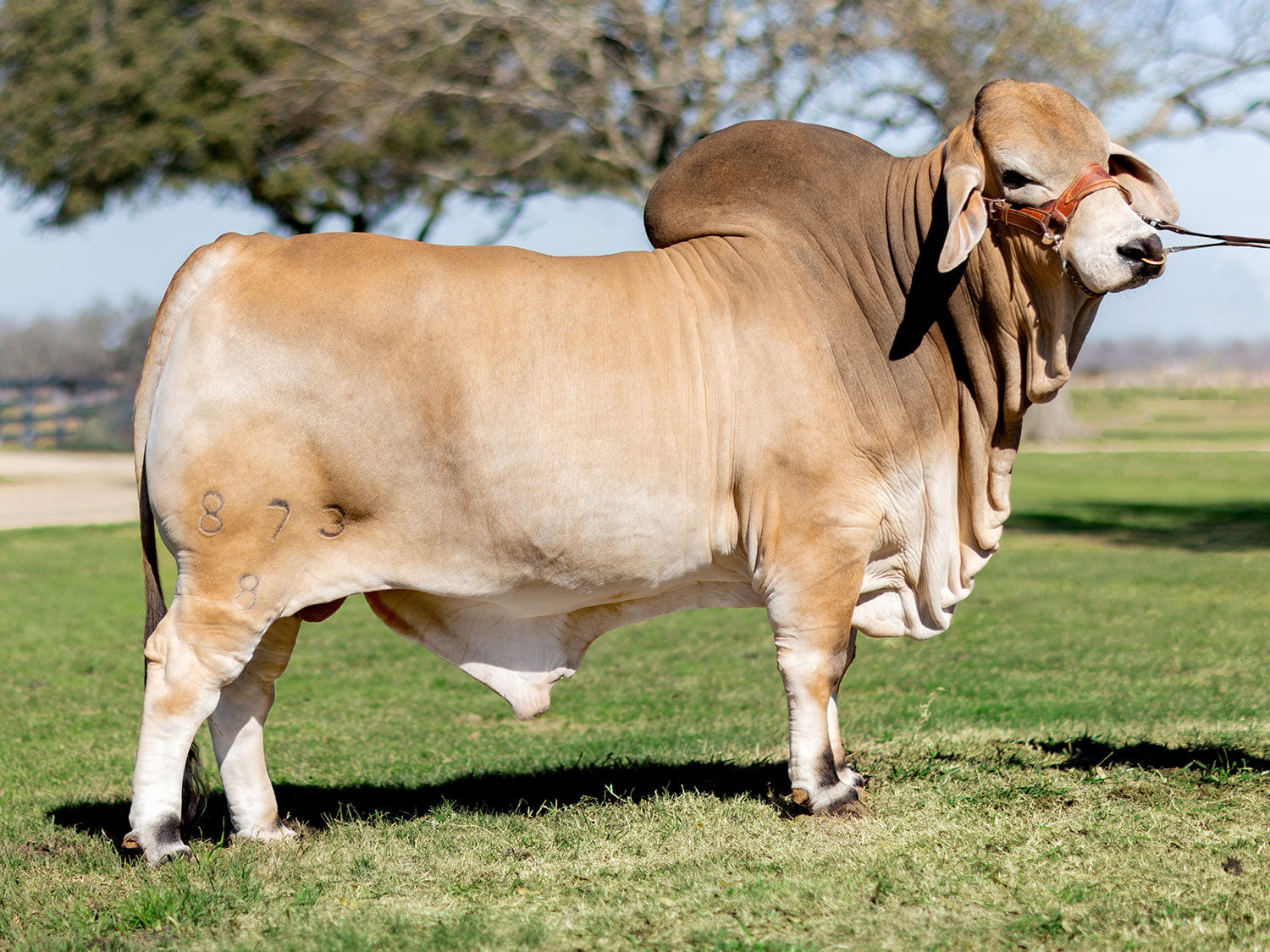 Mr. V8 873/8 "Colossal" Semen Package of 5 Units
Includes 5 certificates
Sire: +Mr. V8 146/8 "Sloan"
Dam: +Miss V8 33/8
From the V8 Ranch Cow Family: Rose
As we enter the era of the "Sons of Sloan," Mr. V8 873/8 "Colossal" is quite a rising star. His sire, +Mr. V8 146/8 "Sloan", is the breed's only three-time International Grand Champion Bull. The dam of "Colossal" is +Miss V8 33/8, who needs no introduction to V8 collectors. The mother of the National Champion +Mr. V8 322/8, she also produced the high-selling heifer in Made for Magic II, Miss V8 281/9, who is a full sister to "Colossal" and a future donor for Ki Cattle Company.
A V8 Superblend™ from the Rose cow family blended with +Miss V8 805/6 through his sire, "Colossal" offers exciting opportunities for both red and grey breeders. He is very long-bodied, excellent on his feet and legs, level-topped and very balanced. Additionally, his actual birthweight of 71 pounds makes him a calving ease option. 
By purchasing this semen online, you agree to the terms and conditions listed in the online store and at https://shopv8ranch.com/pages/semen-terms-of-sale-semen-policies 
V8 Ranch will issue the Buyer one (1) AI certificate per unit of semen to the Buyer's ABBA No. at no additional cost to the Buyer. If additional AI certificates are requested by Buyer, then V8 Ranch will issue Buyer extra copies via the ABBA at the list price for the current year for that particular sire (i.e., currently between $50 to $250 per certificate depending on the sire.) Said AI certificates are non-transferable and will only be issued to the Buyer or immediate family member.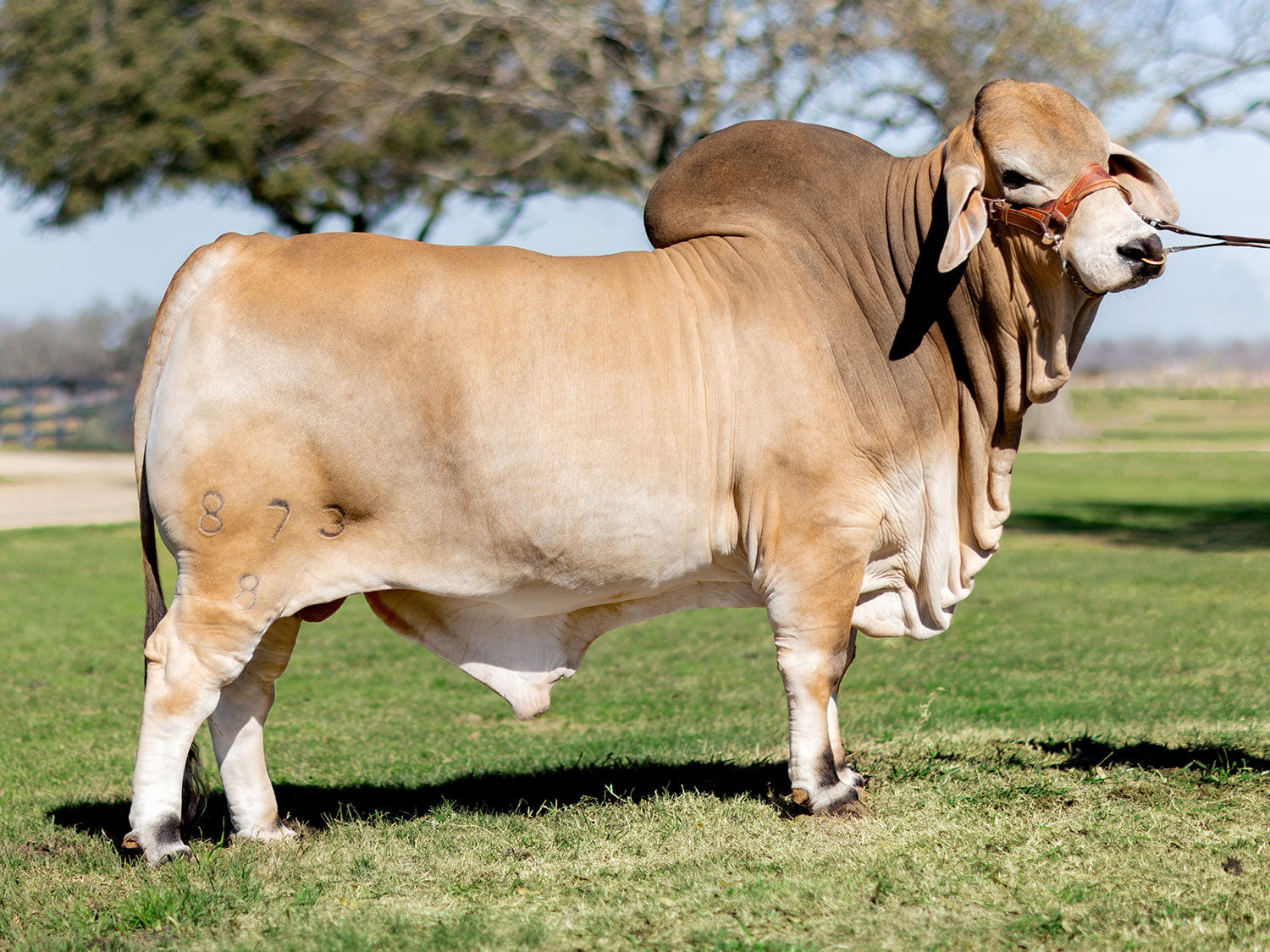 This product has no reviews yet.