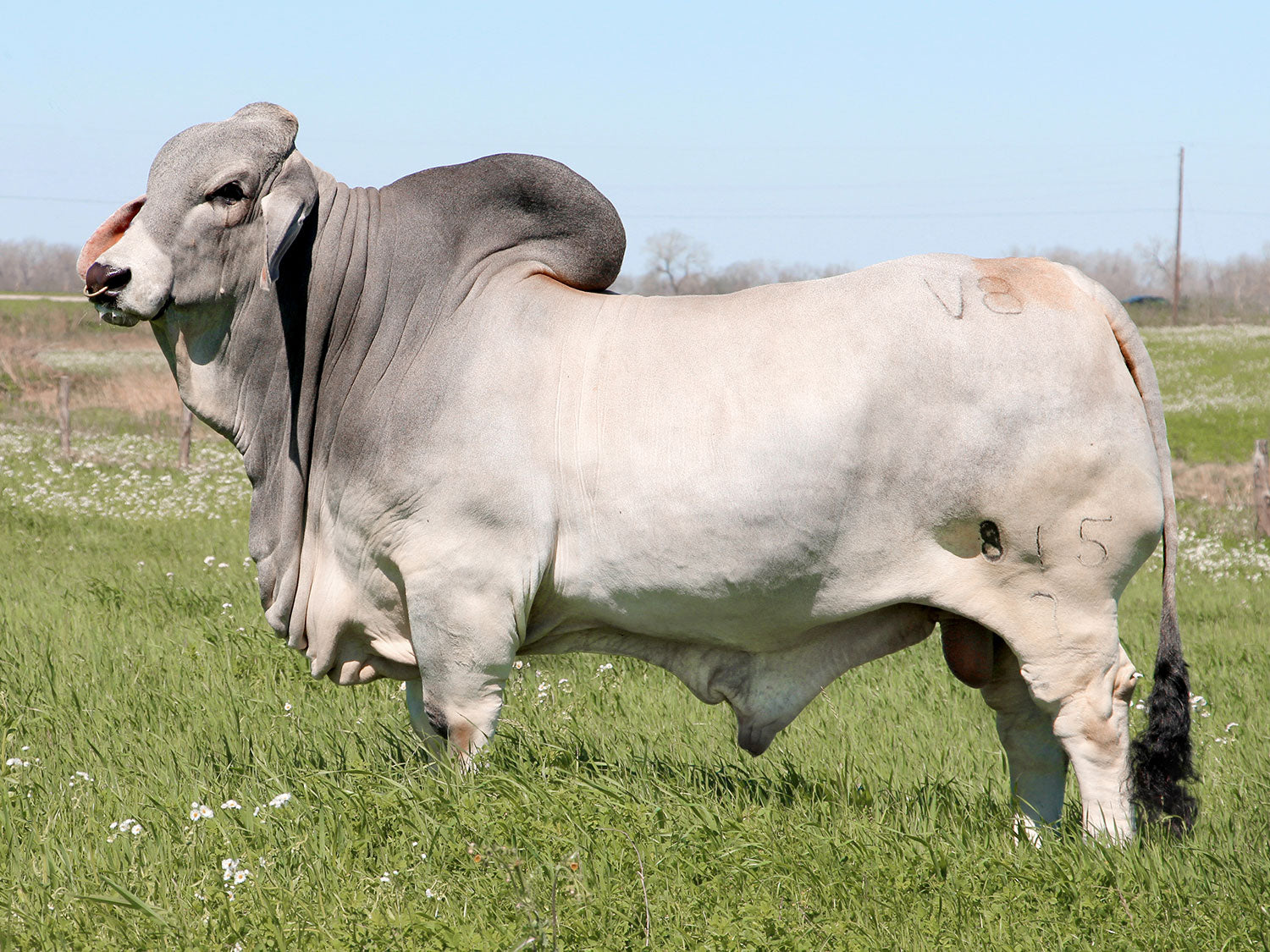 Mr. V8 815/7 Semen
Includes 1 Certificate
Additional Certificates $250
Sire: +Mr. V8 380/6
Dam: +Miss V8 947/6
Reserve International Champion
Mr. V8 815/7 was a very popular show bull and a consistent winner in the V8 Ranch show lineup, finishing his show career with a big win at Houston as Reserve International Champion Bull (behind his V8 stalemate 146/8.) 

What we really like about 815/7 is his length and muscle in a moderate frame size. He has what the old timers call an "apple butt," which is a really powerful hindquarter. Immediately after he won Reserve at Houston, he served as natural service sire at V8 Ranch. The outstanding quality of his first calf crop ensured his place in the V8 Ranch AI Sire Lineup.
By purchasing this semen online, you agree to the terms and conditions listed in the online store and at https://shopv8ranch.com/pages/semen-terms-of-sale-semen-policies 
V8 Ranch will issue the Buyer one (1) AI certificate per unit of semen to the Buyer's ABBA No. at no additional cost to the Buyer. If additional AI certificates are requested by Buyer, then V8 Ranch will issue Buyer extra copies via the ABBA at the list price for the current year for that particular sire (i.e., currently between $50 to $250 per certificate depending on the sire.) Said AI certificates are non-transferable and will only be issued to the Buyer or immediate family member.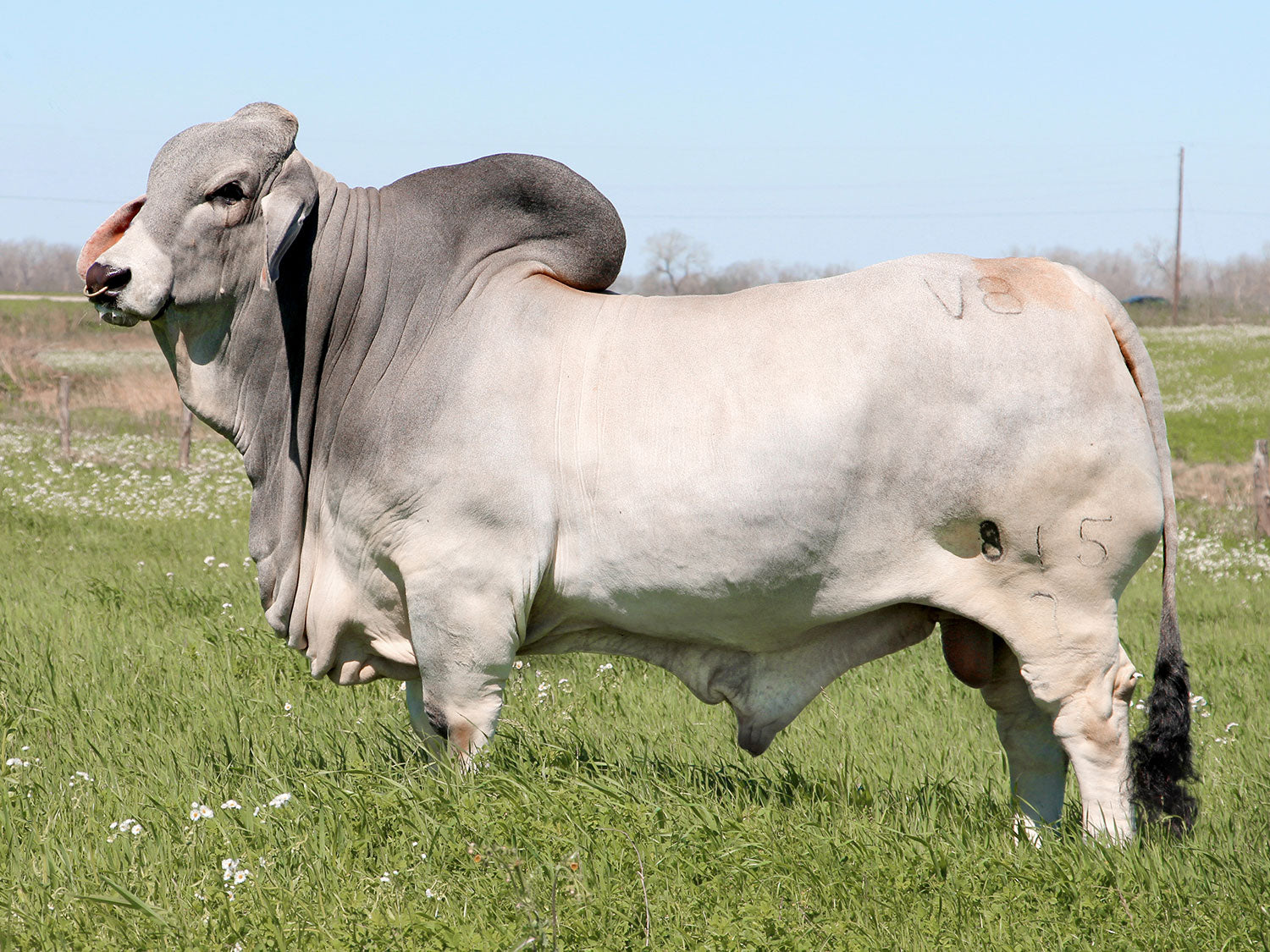 This product has no reviews yet.