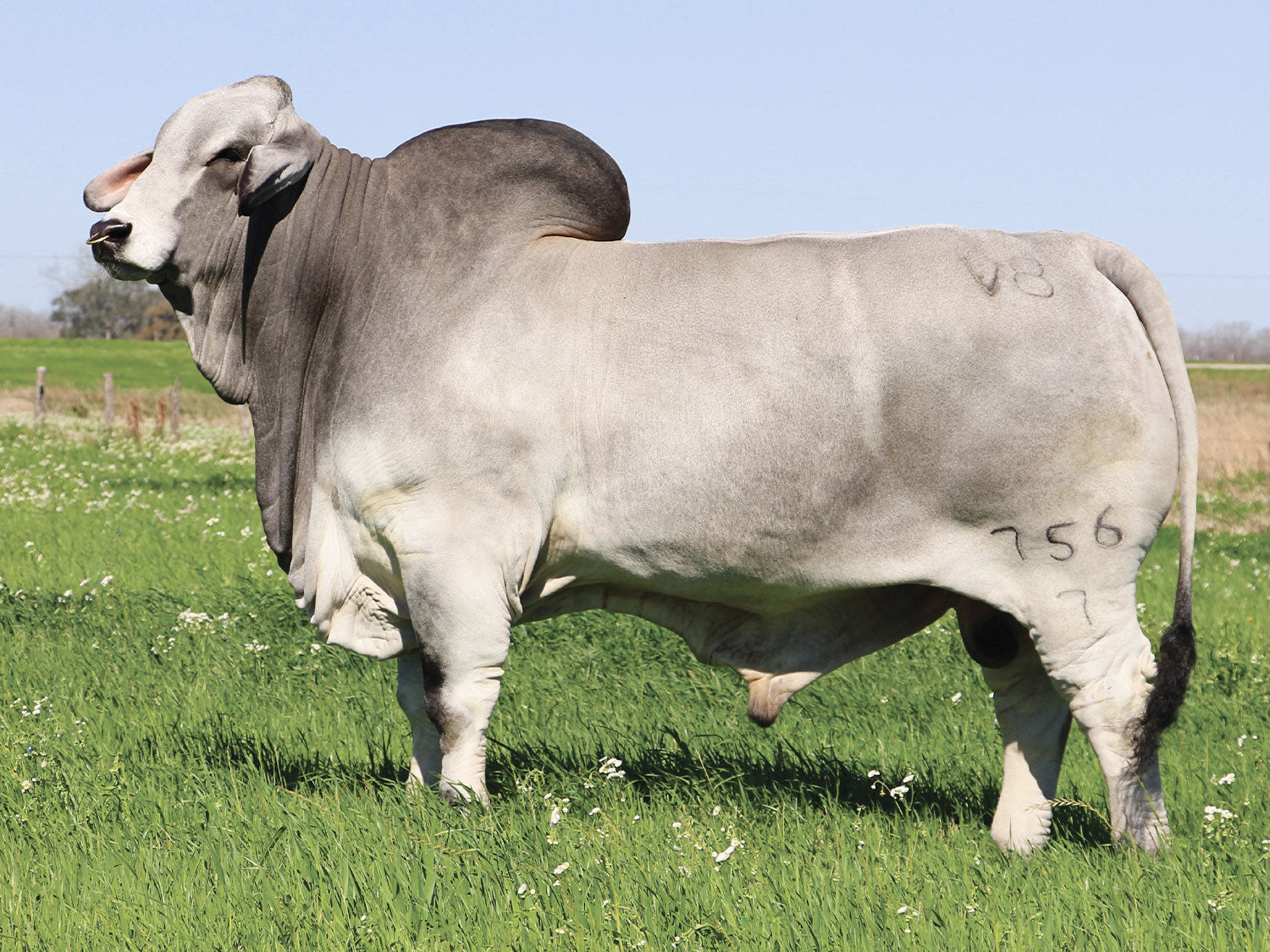 Mr. V8 756/7 "Megastroke" Semen
Includes 1 Certificate
Additional Certificates $250
Sire: +Mr. V8 777/4
Dam: +Miss V8 410/6
Mr. V8 756/7 Megastroke is one of our most popular AI sires, and is especially popular in Latin America. He has become a worldwide Brahman celebrity for his size combined with great style. Megastroke has an extremely level topline, great pigment, plenty of breed character, and is very balanced.
He is sired by +Mr. V8 777/4 "Powerstroke" and out of our legendary matriarch +Miss V8 410/6, who is one of the most widely recognized cows in the breed. She has graced the cover of The Brahman Journal and we have kept 14 daughters as replacement females. 410/6 has produced 64 calves and is the dam of famous herd sires Mr. V8 85/7 "Ocho Cinco" and another young sire, Mr. V8 715/7, sired by Avery. She is a classic example of our philosophy: "The magic is in the cows." - Jim Williams. 
By purchasing this semen online, you agree to the terms and conditions listed in the online store and at https://shopv8ranch.com/pages/semen-terms-of-sale-semen-policies 
V8 Ranch will issue the Buyer one (1) AI certificate per unit of semen to the Buyer's ABBA No. at no additional cost to the Buyer. If additional AI certificates are requested by Buyer, then V8 Ranch will issue Buyer extra copies via the ABBA at the list price for the current year for that particular sire (i.e., currently between $50 to $250 per certificate depending on the sire.) Said AI certificates are non-transferable and will only be issued to the Buyer or immediate family member.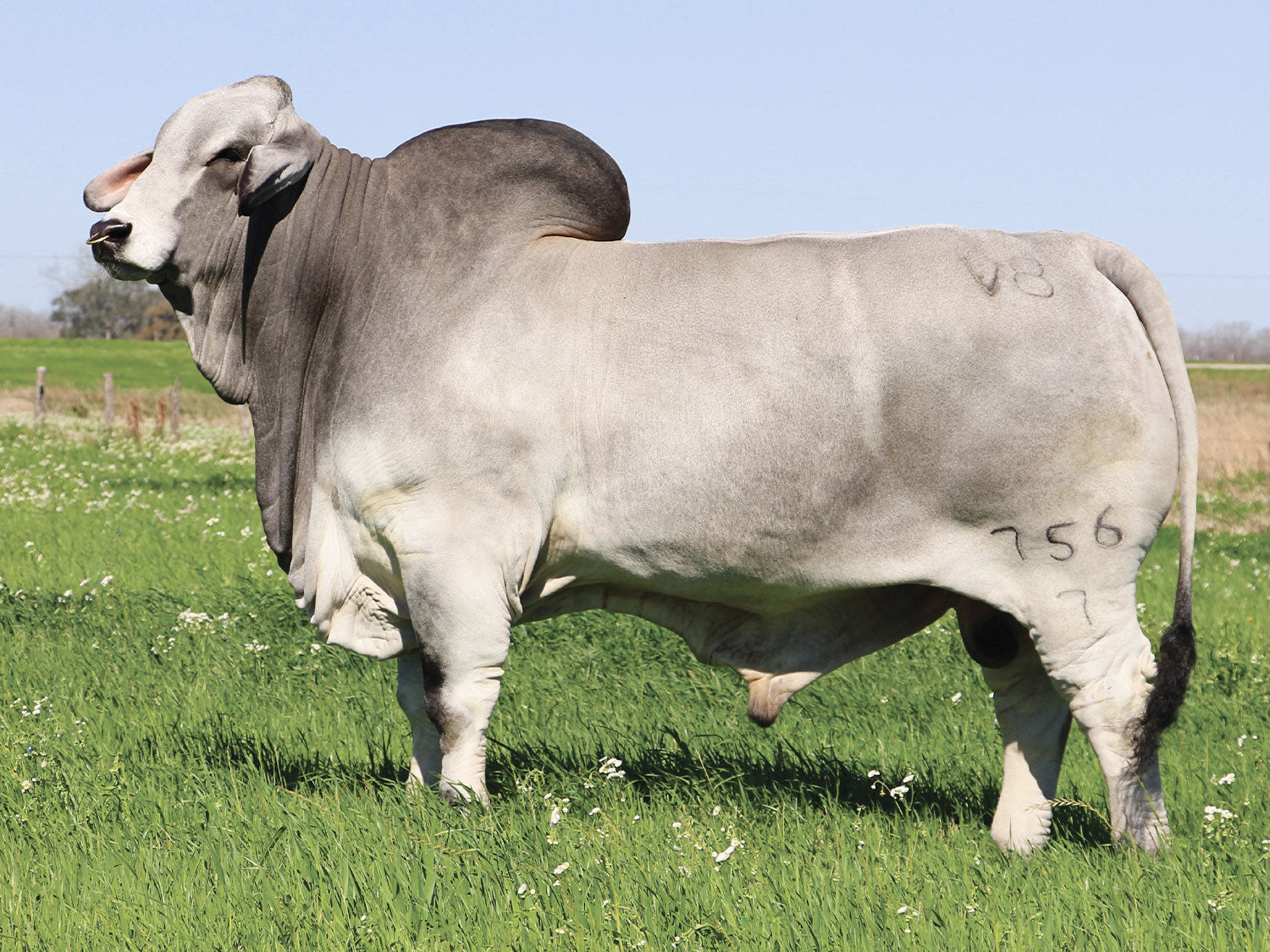 This product has no reviews yet.