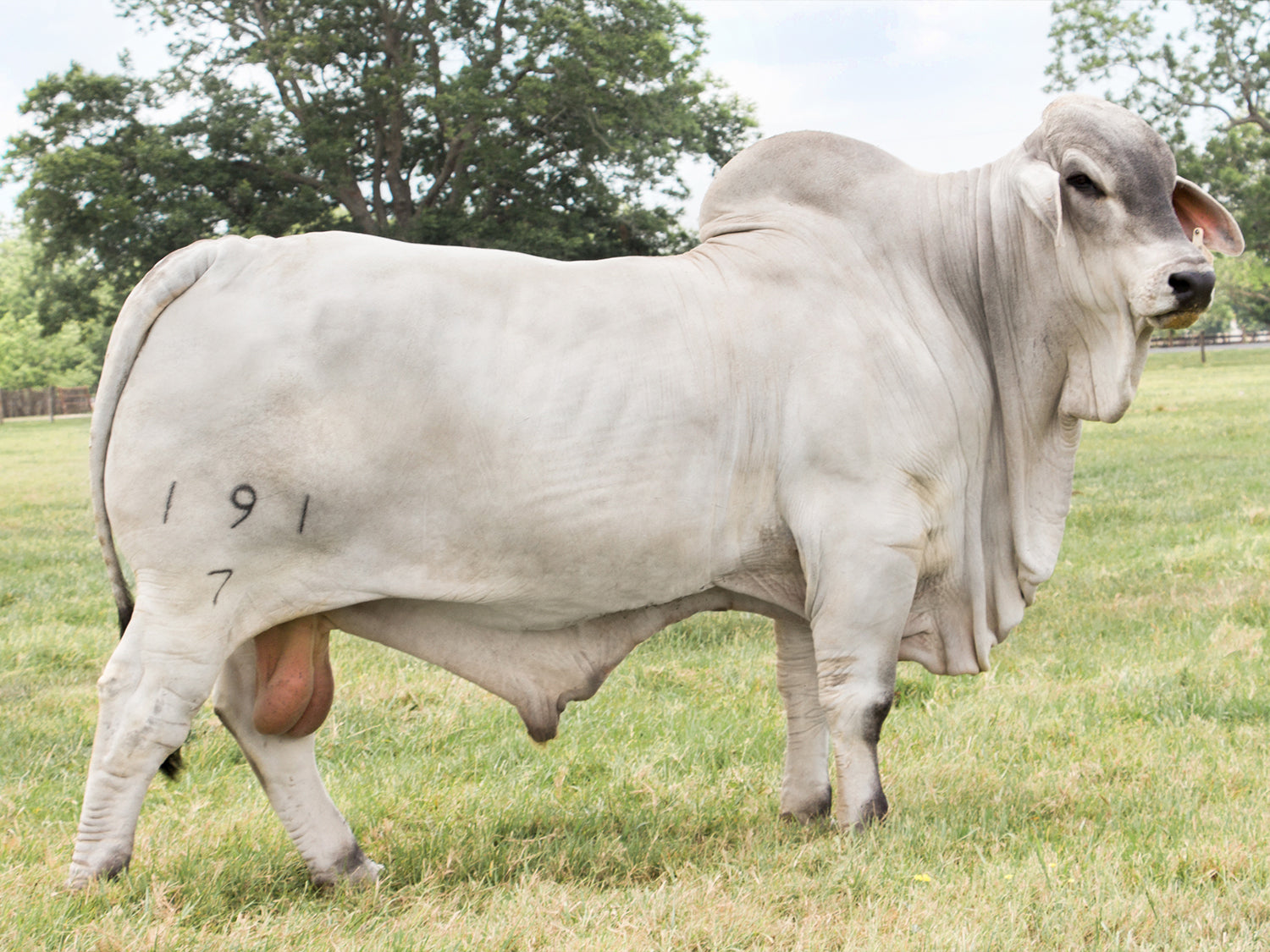 +Mr. V8 191/7 Semen
Includes 5 Certificates
Additional Certificates $250

Sire: +JDH Sir Avery Manso 159/7
Dam: +Miss V8 464/6

Standing the test of time, one of the older sires in our lineup is +Mr. V8 191/7.  A former Reserve International Champion Bull, he sires very long-bodied, up-headed, muscular, thick, and visually appealing calves. He is the sire of both +Mr. V8 933/7 "Yeti", and the 2017 Houston Grand Champion Brahman Bull, Mr. V8 604/7, "Man of Steel." Our daughters of 191/7 are some of the most prized donor females in our herd, most notably +Miss V8 33/8, who is considered by many to be the best cow on the ranch. 
The dam of +Mr. V8 191/7 is the phenomenal +Miss V8 464/6 from the famed Claydesta 807U5 cow family. She was an International Champion and the Grand Champion Female at the World Brahman Congress. It's no surprise that 191/7 has become a great herd sire, as great bulls come from great cow families.
Not available in Canada. 
By purchasing this semen online, you agree to the terms and conditions listed in the online store and at https://shopv8ranch.com/pages/semen-terms-of-sale-semen-policies 
V8 Ranch will issue the Buyer one (1) AI certificate per unit of semen to the Buyer's ABBA No. at no additional cost to the Buyer. If additional AI certificates are requested by Buyer, then V8 Ranch will issue Buyer extra copies via the ABBA at the list price for the current year for that particular sire (i.e., currently between $50 to $250 per certificate depending on the sire.) Said AI certificates are non-transferable and will only be issued to the Buyer or immediate family member.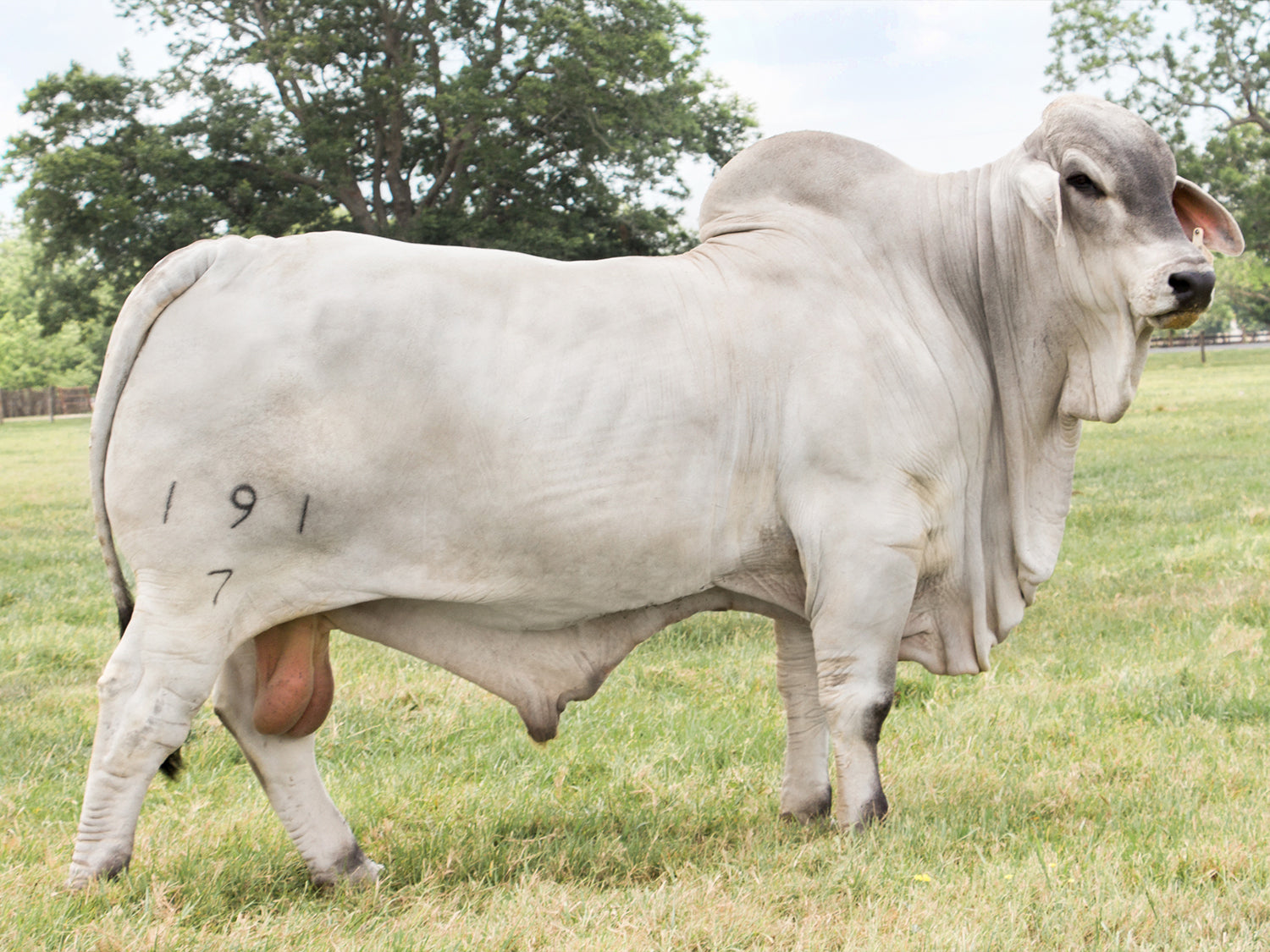 This product has no reviews yet.