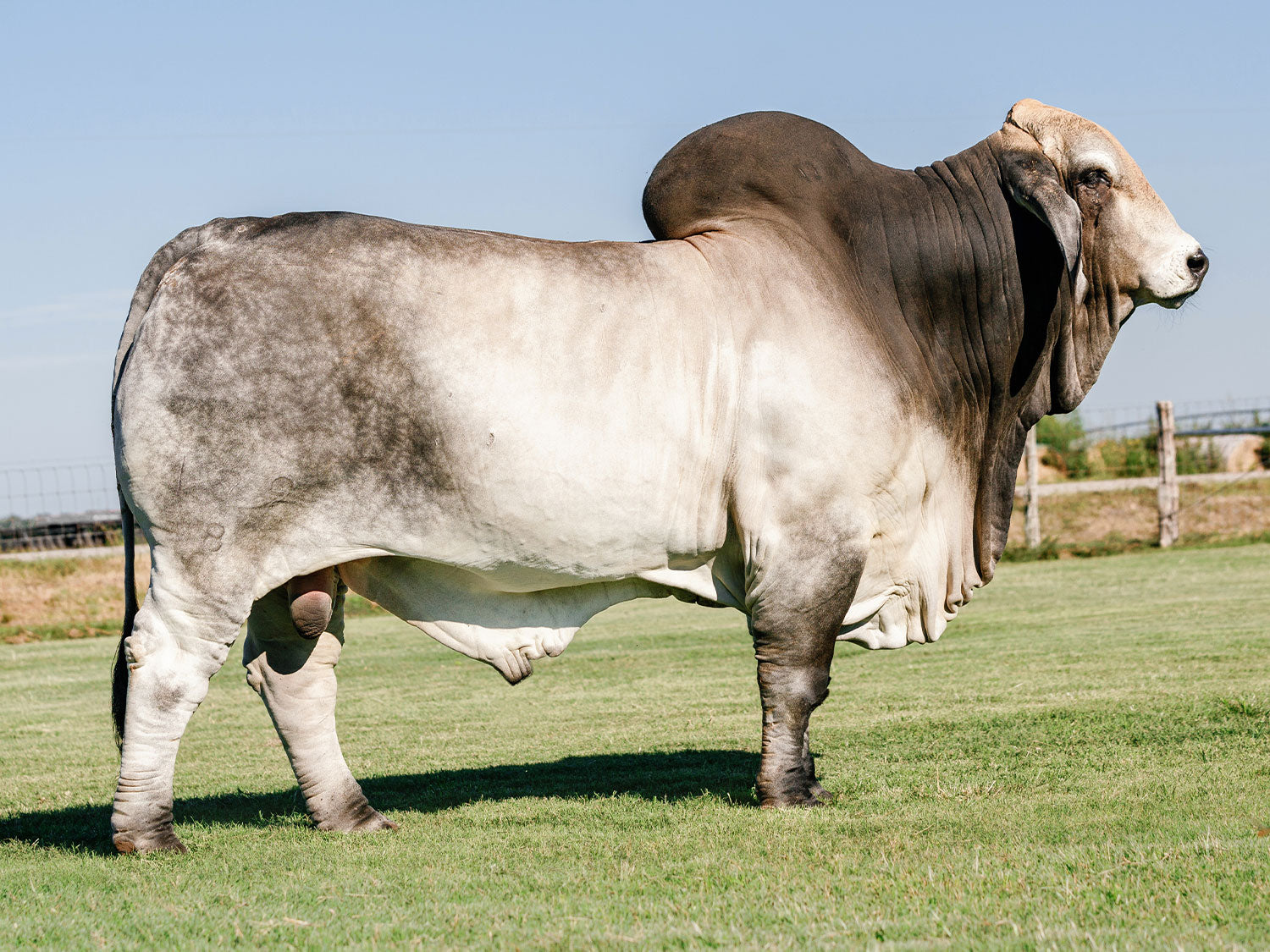 Mr. V8 179/8 "Big Mack" Semen
Includes 1 Certificates
Additional Certificates are $250
Sire: +Mr. V8 458/7 "Noble"
Dam: Miss V8 363/6
ABBA: 964486
From the V8 Ranch Cow Family: Miss V8 906/2
One of the most impressive sons of +Mr. V8 458/7 "Noble", Mr. V8 179/8 "Big Mack" could be one of, if not the, heaviest-boned bulls we've ever raised at V8 Ranch. Visitors to the ranch fell in love with "Big Mack" after seeing this dark-pigmented bull breeding cows at the ranch, a bull we have heavily bred and flushed to at V8 Ranch. 
In addition to his muscle and eye appeal, "Big Mack" has a clean sheath and a strong, level topline. We see him making a big impact. His mother, Miss V8 363/6, was the 2005 National Champion Female and was one of our most impressive donor females with plenty of length of body and style. In 2022, Australian studmaster Brett Nobbs selected "Big Mack" as one of the elite bulls to join his operation, purchasing the exclusive rights in Australia for NCC Brahmans. 
By purchasing this semen online, you agree to the terms and conditions listed in the online store and at https://shopv8ranch.com/pages/semen-terms-of-sale-semen-policies 
V8 Ranch will issue the Buyer one (1) AI certificate per unit of semen to the Buyer's ABBA No. at no additional cost to the Buyer. If additional AI certificates are requested by Buyer, then V8 Ranch will issue Buyer extra copies via the ABBA at the list price for the current year for that particular sire (i.e., currently between $50 to $250 per certificate depending on the sire.) Said AI certificates are non-transferable and will only be issued to the Buyer or immediate family member.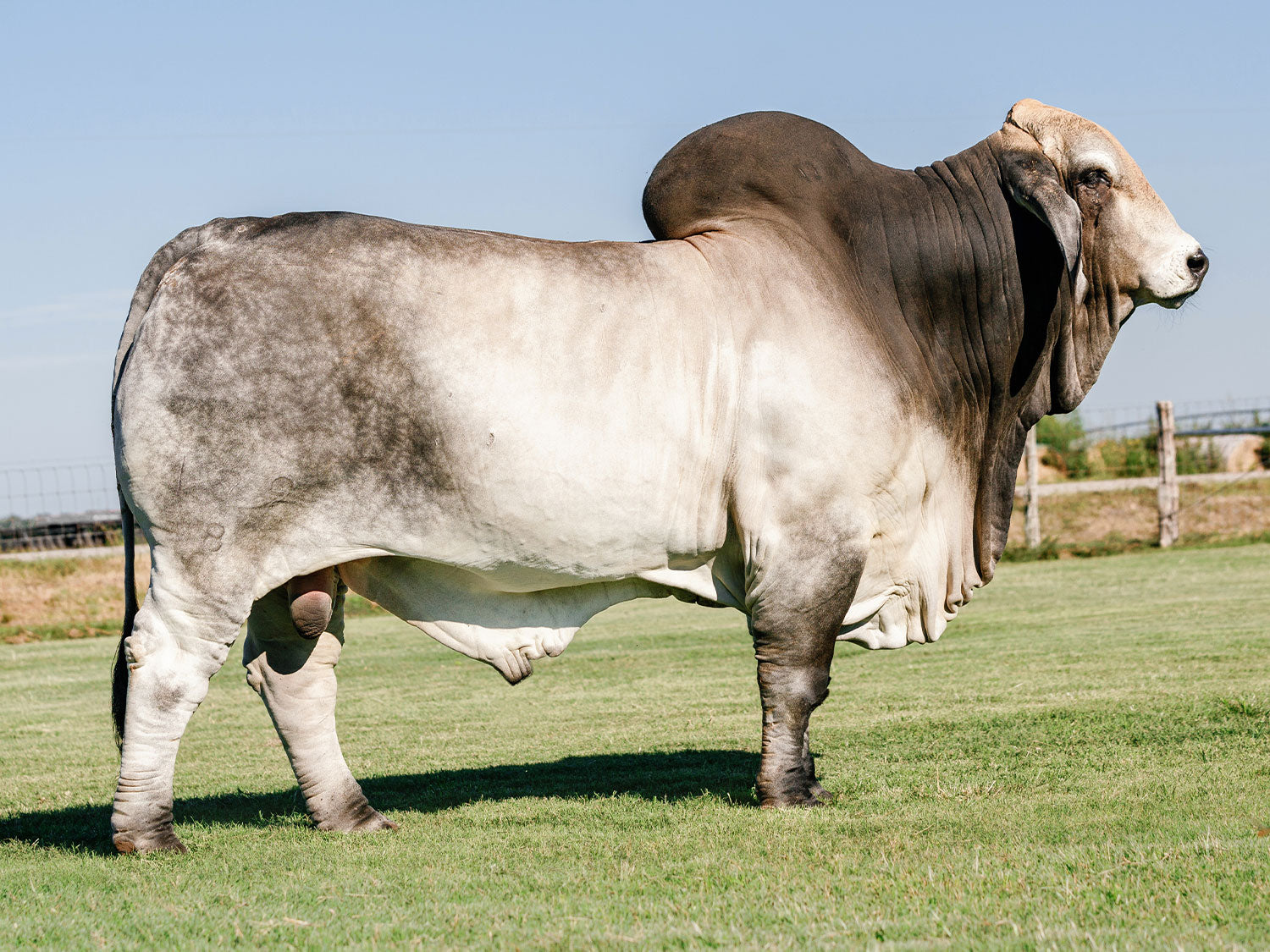 This product has no reviews yet.