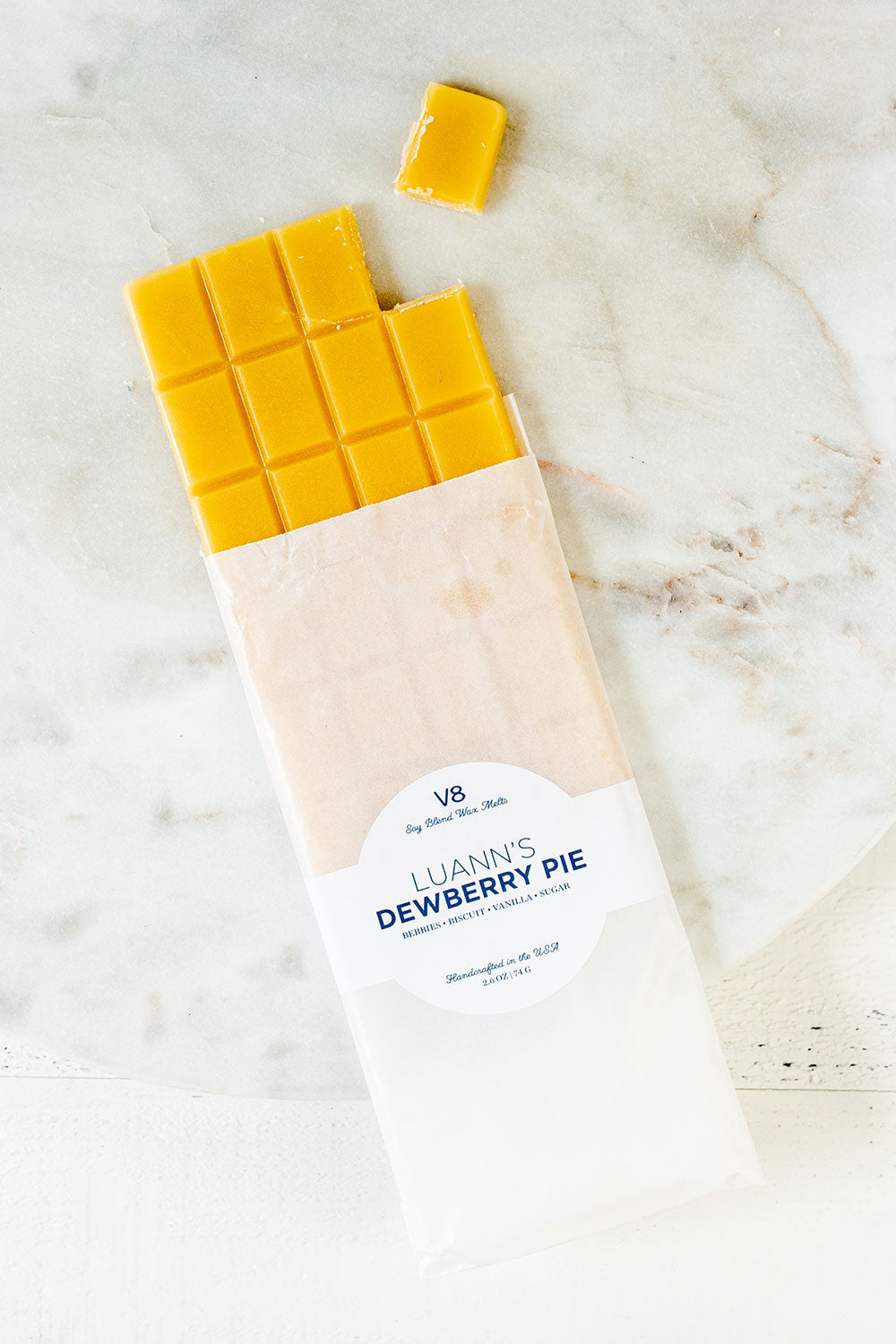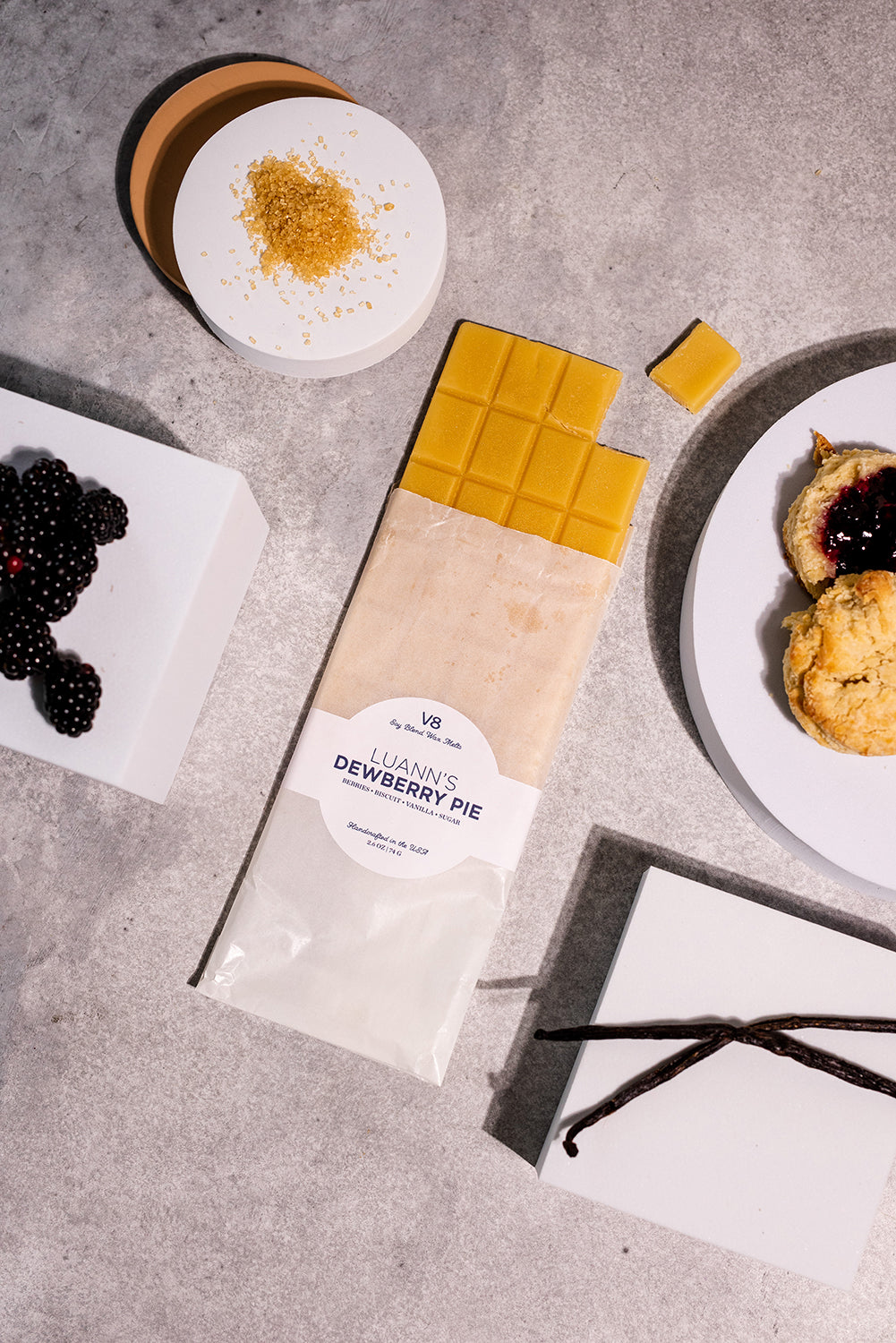 Luann's Dewberry Pie Wax Melts
It's late spring and the dewberries have ripened on the vine. Standing at her kitchen sink, Luann hums along to gospel praise while rinsing the tart berries Catherine picked out in the pasture. From the window, she sees 165/4. Can that sweet old cow hear the gospel too? She seems to be swishing her tail to the beat of the music. Soon, the entire house smells of biscuit, vanilla, and sugar. It's downright heavenly. Oh, Happy Day, indeed.
Scent Profile: Berries • Biscuit • Vanilla • Sugar

Soy Blend Wax Melts are for use in an electric wax warmer and release a highly fragrant scent into the air immediately upon melting. They are ideal for spreading a relaxing scent and welcoming atmosphere throughout your home. Simply break off a piece and add it to your favorite electric wax warmer.  
Instructions: Place a wax cube into your electric wax warmer's dish, plug in warmer, turn on the switch and enjoy the fragrance. For wax removal, turn off warmer and allow wax to completely cool. Once cool to the touch, remove wax and wipe the dish clean. 
2.6 ox / 74 g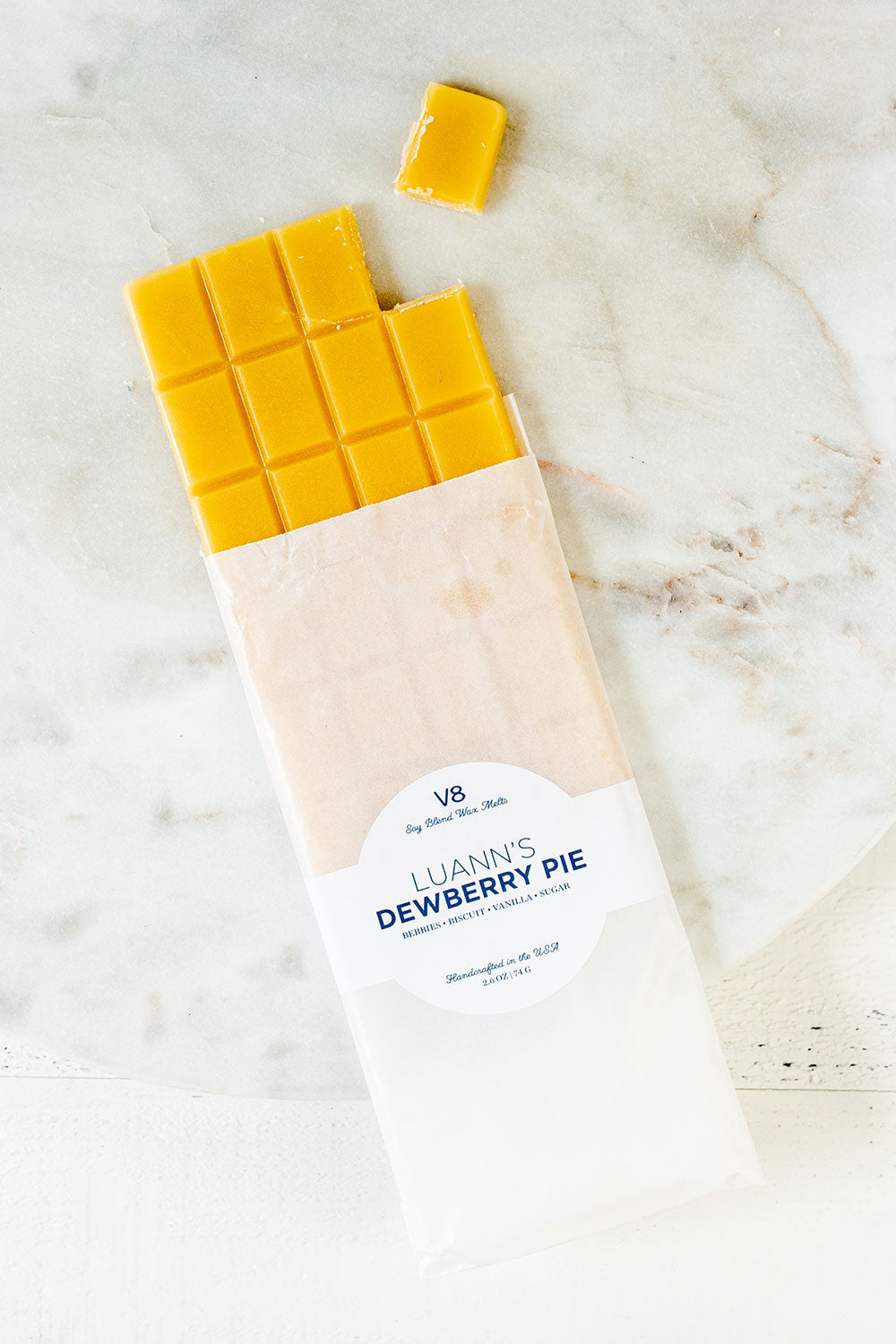 This product has no reviews yet.