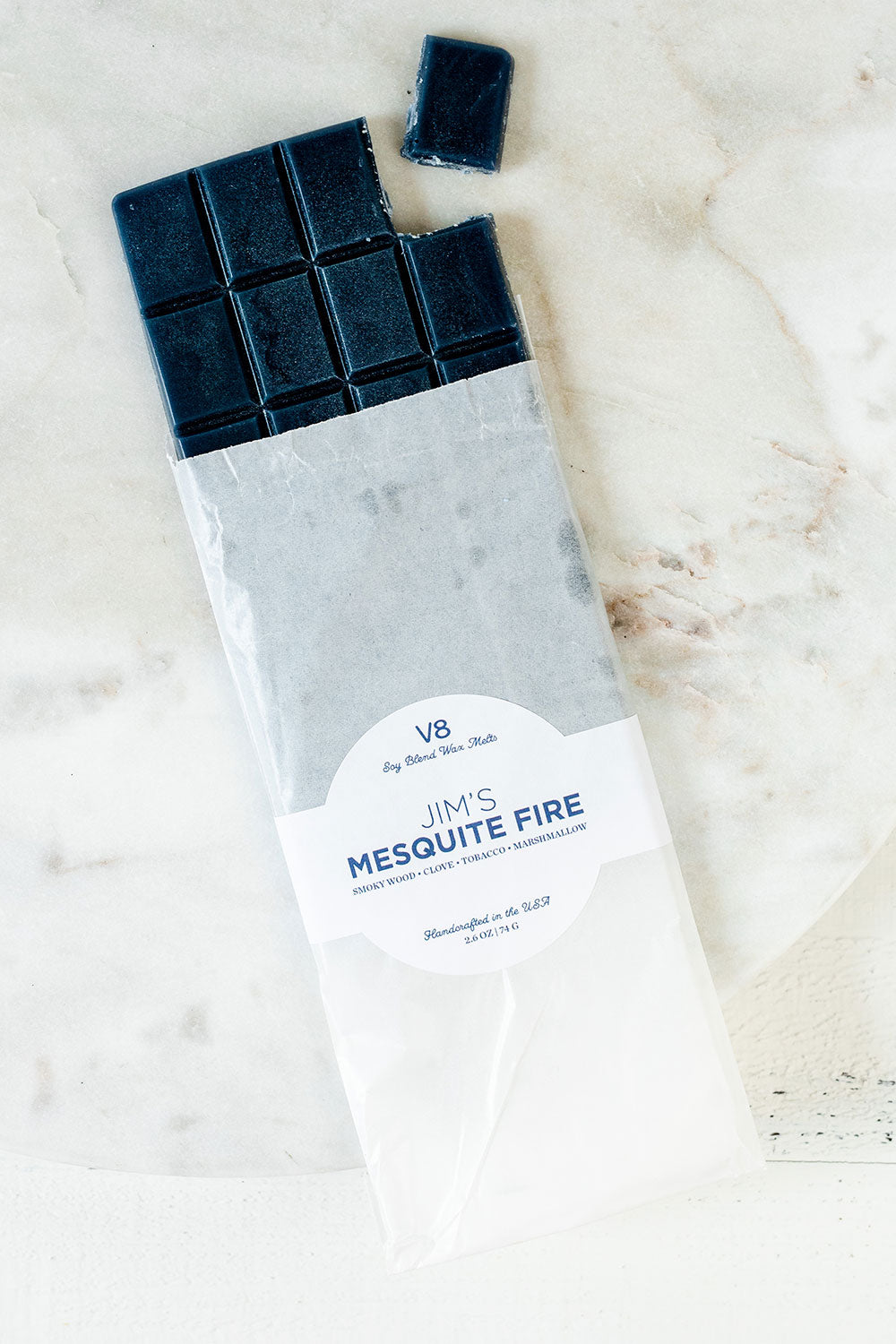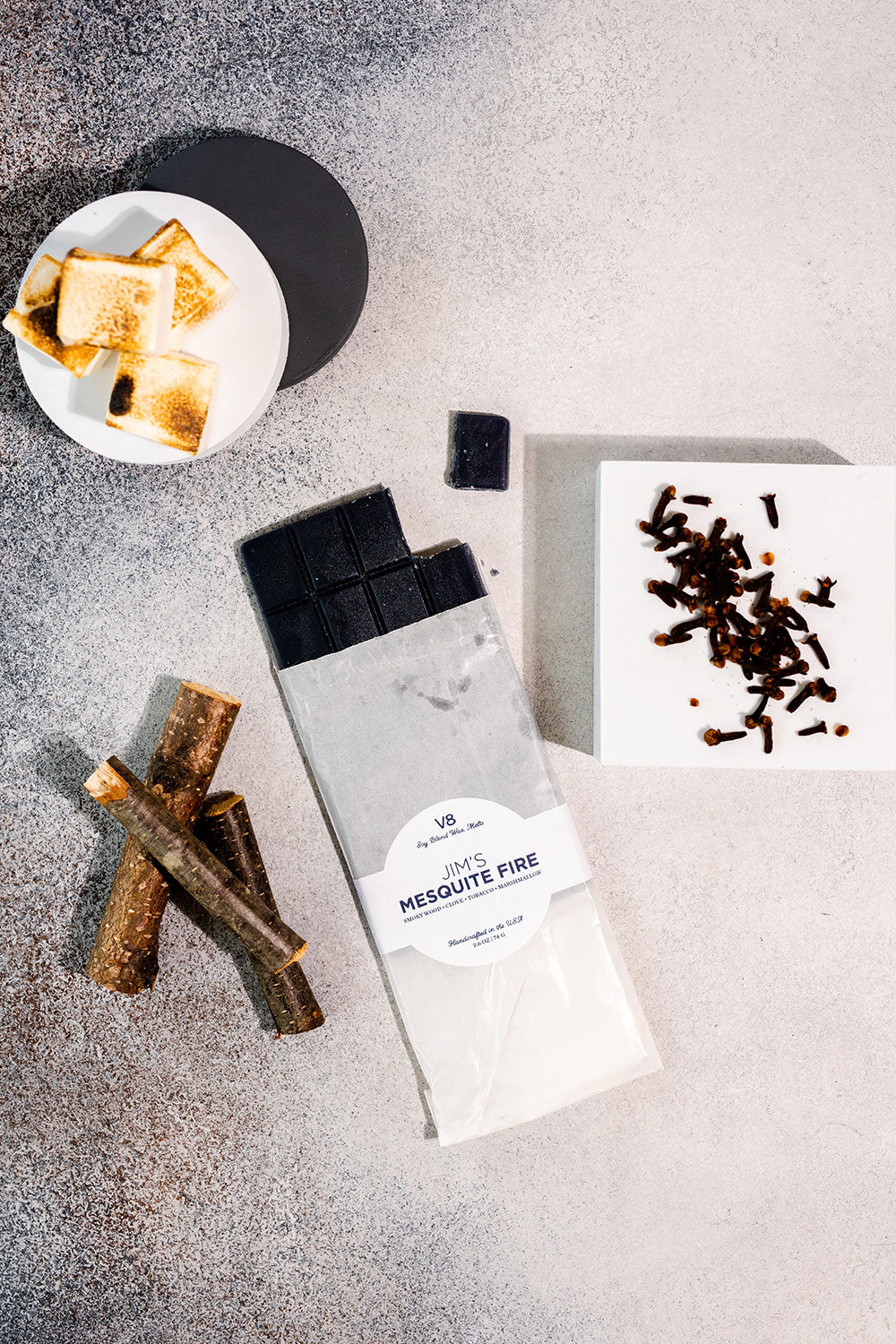 Jim's Mesquite Fire Wax Melts
On a crisp, clear night in South Texas, Jim builds a slow-burning mesquite fire for family and friends. S'mores anyone? Flames from the smoky wood crackle and curl around the toasting marshmallows blending warm sugar into the citrus- and clove-scented air.  Jim puffs on his cigar and readies himself for the group's request to hear a Texan tale: "People say nothin' will kill a mesquite tree. And many Texans thought the same thing about the Duke of Duval…" Another puff and the bouquet of tobacco sets the stage for the riveting real-life melodrama starring the most infamous patrons in Texan history.
Scent Profile: Smoky Wood • Clove • Citrus • Tobacco • Marshmallow
Soy Blend Wax Melts are for use in an electric wax warmer and release a highly fragrant scent into the air immediately upon melting. They are ideal for spreading a relaxing scent and welcoming atmosphere throughout your home. Simply break off a piece and add it to your favorite electric wax warmer.  
Instructions: Place a wax cube into your electric wax warmer's dish, plug in warmer, turn on the switch and enjoy the fragrance. For wax removal, turn off warmer and allow wax to completely cool. Once cool to the touch, remove wax and wipe the dish clean. 
2.6 oz / 74 g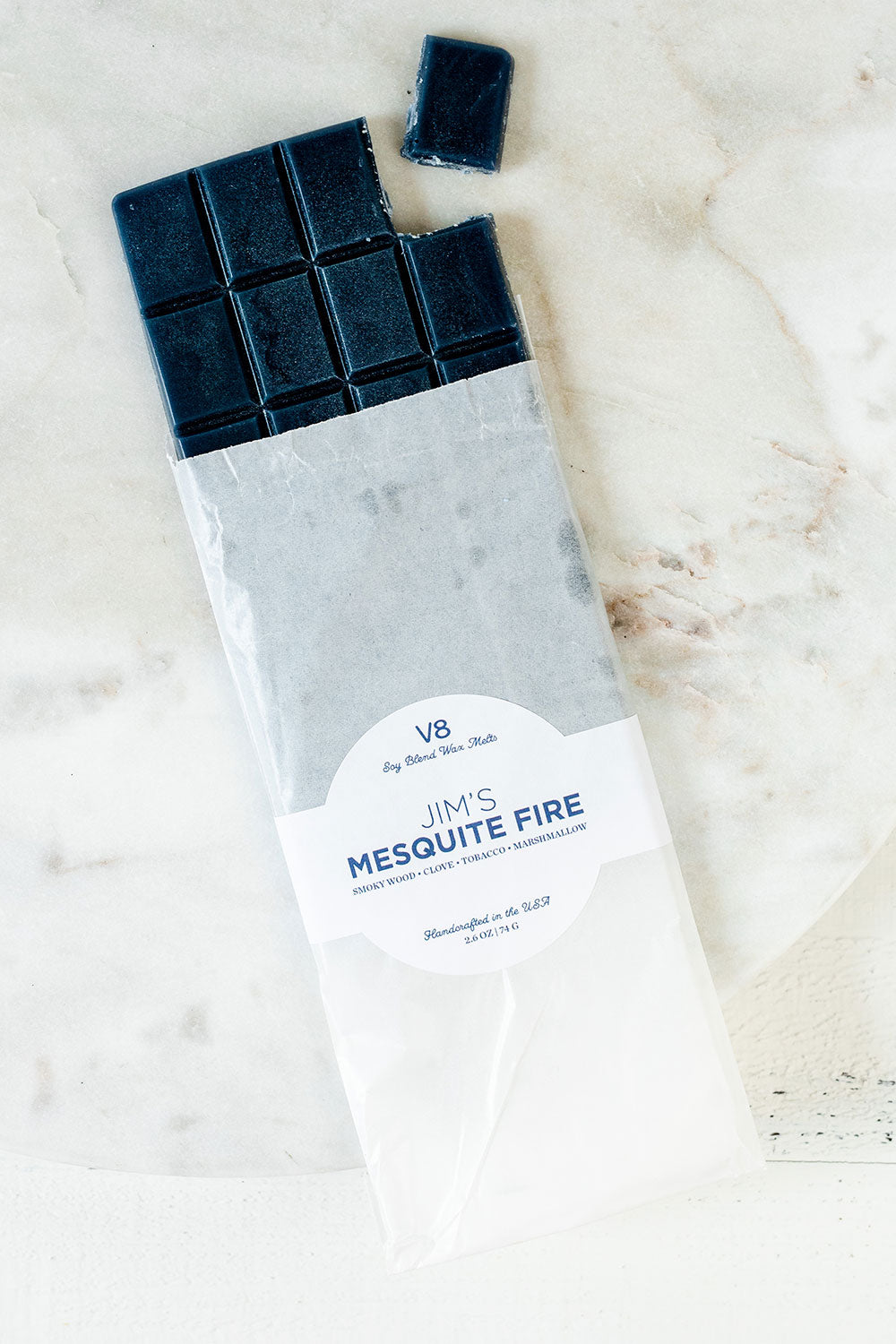 This product has no reviews yet.