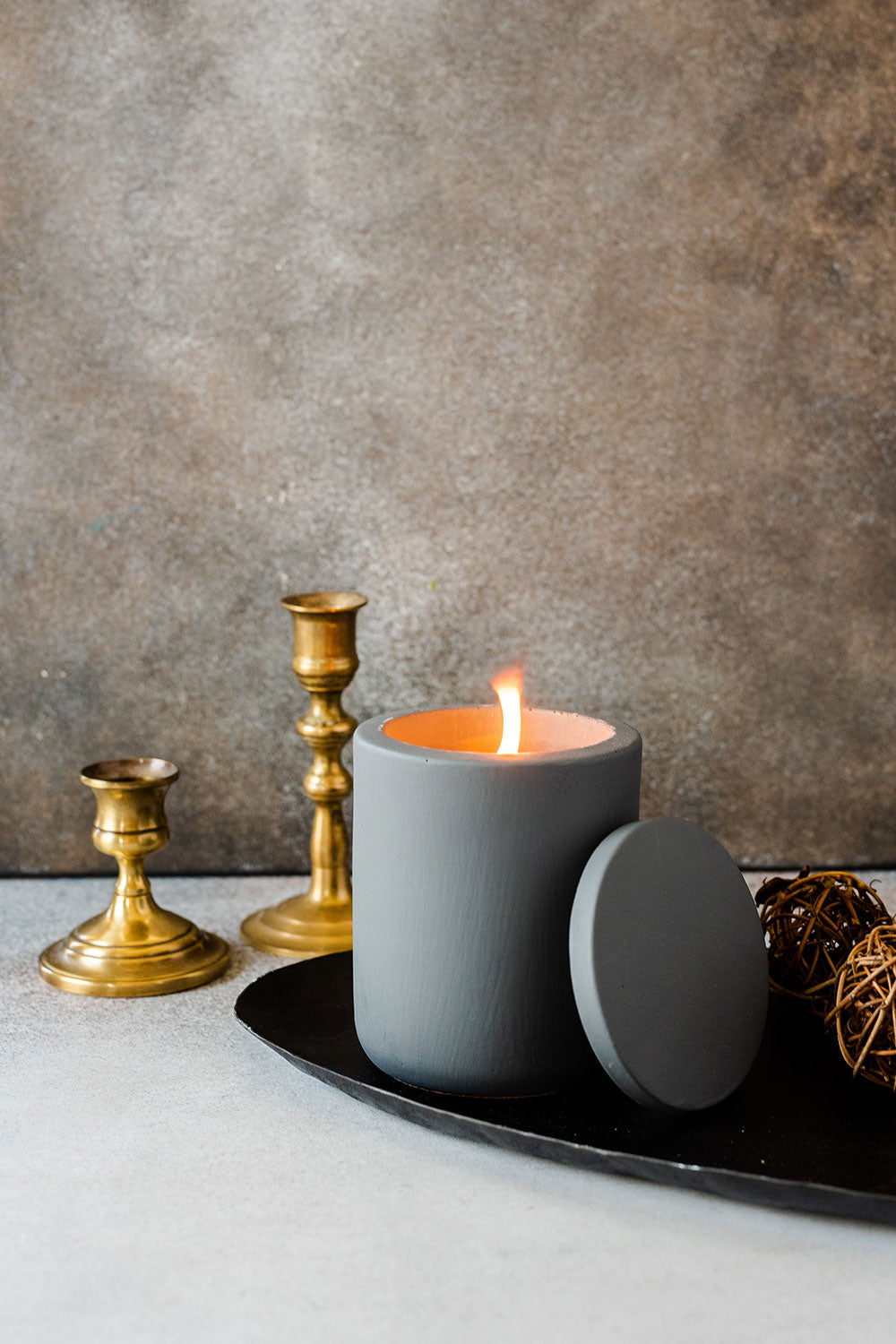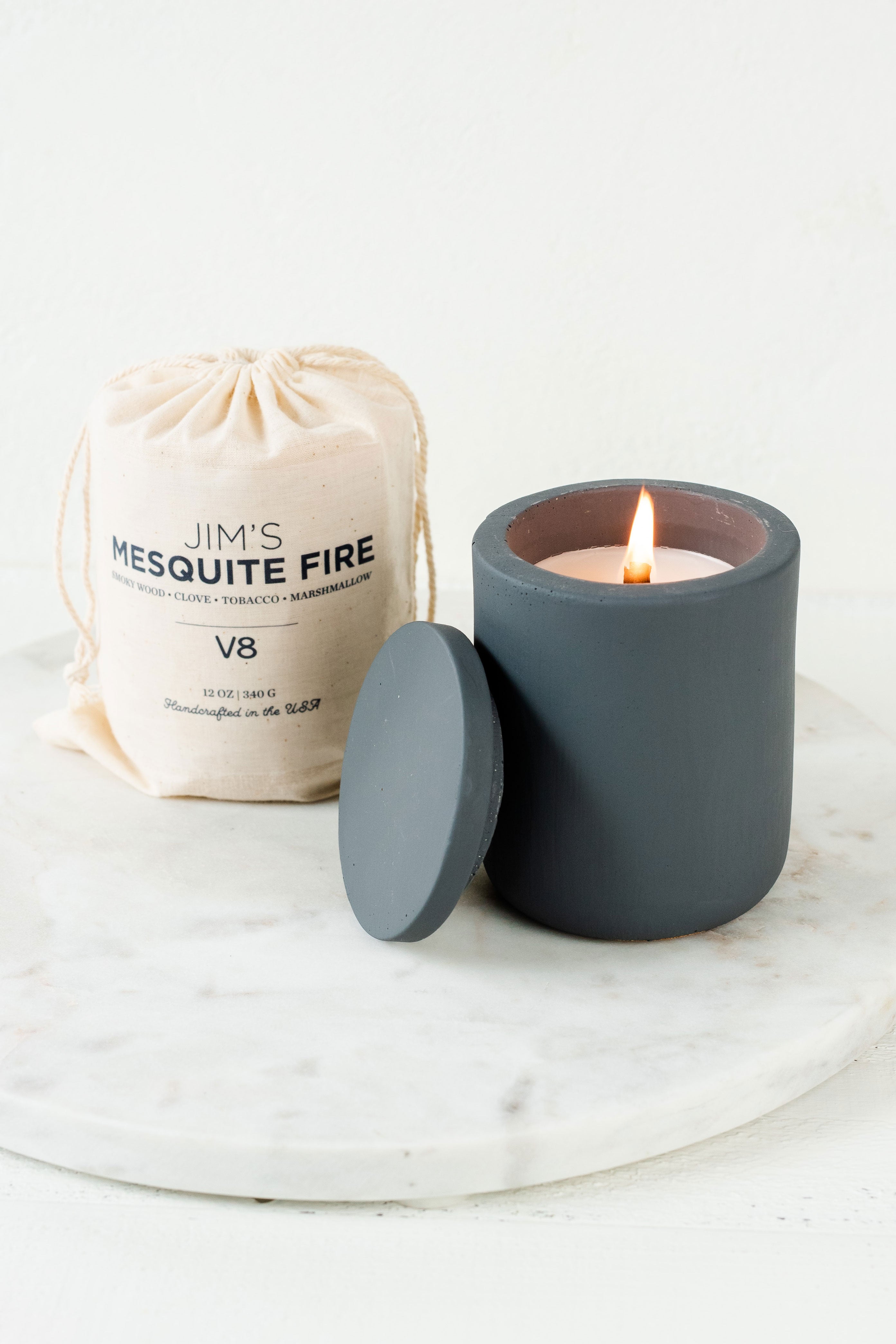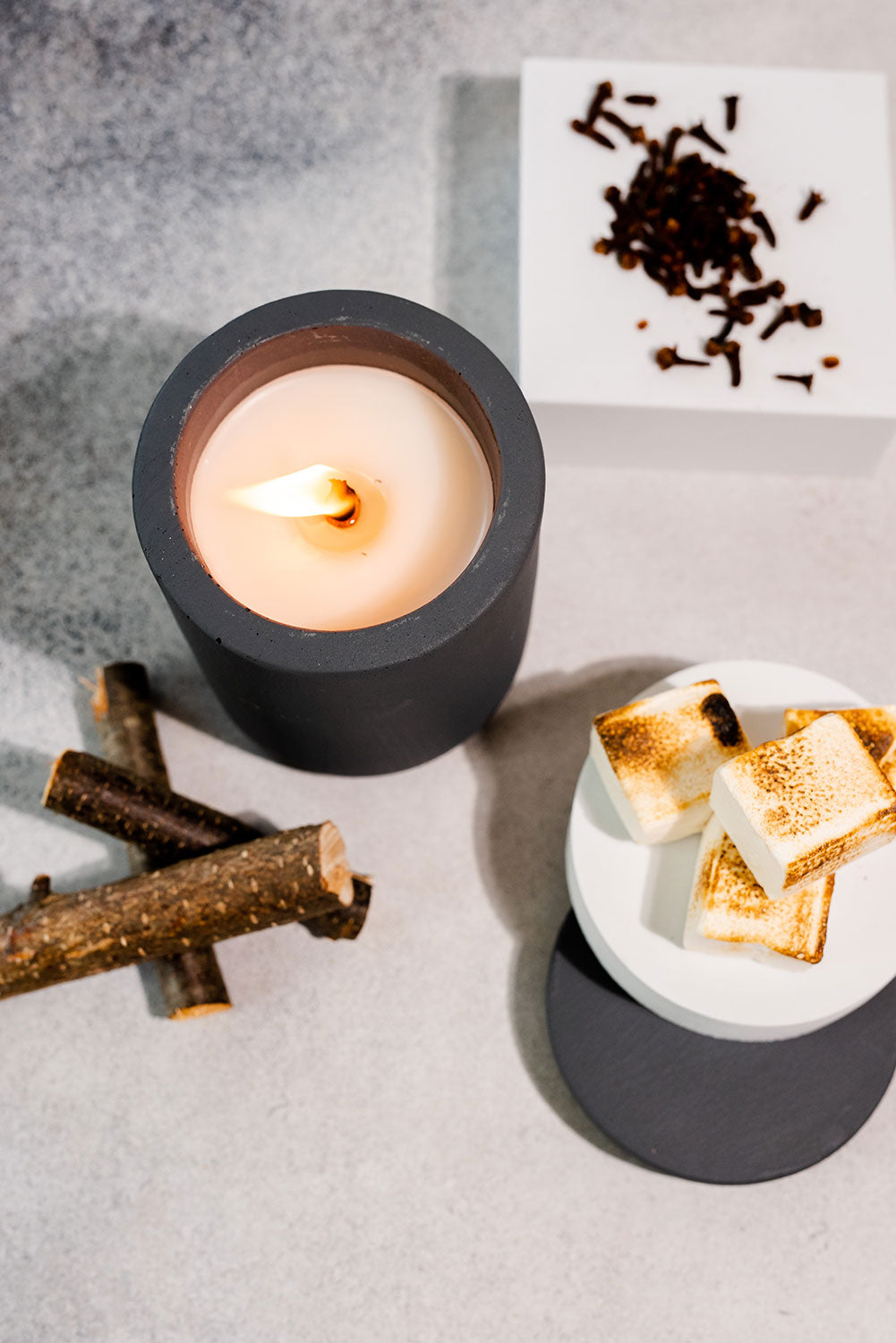 Jim's Mesquite Fire Candle
On a crisp, clear night in South Texas, Jim builds a slow-burning mesquite fire for family and friends. S'mores anyone? Flames from the smoky wood crackle and curl around the toasting marshmallows blending warm sugar into the citrus- and clove-scented air.  Jim puffs on his cigar and readies himself for the group's request to hear a Texan tale: "People say nothin' will kill a mesquite tree. And many Texans thought the same thing about the Duke of Duval…" Another puff and the bouquet of tobacco sets the stage for the riveting real-life melodrama starring the most infamous patrons in Texan history.
Scent Profile: Smoky Wood • Clove • Citrus • Tobacco • Marshmallow
Wick: Wooden tube
Vessel: Glazed concrete
12 oz / 340 g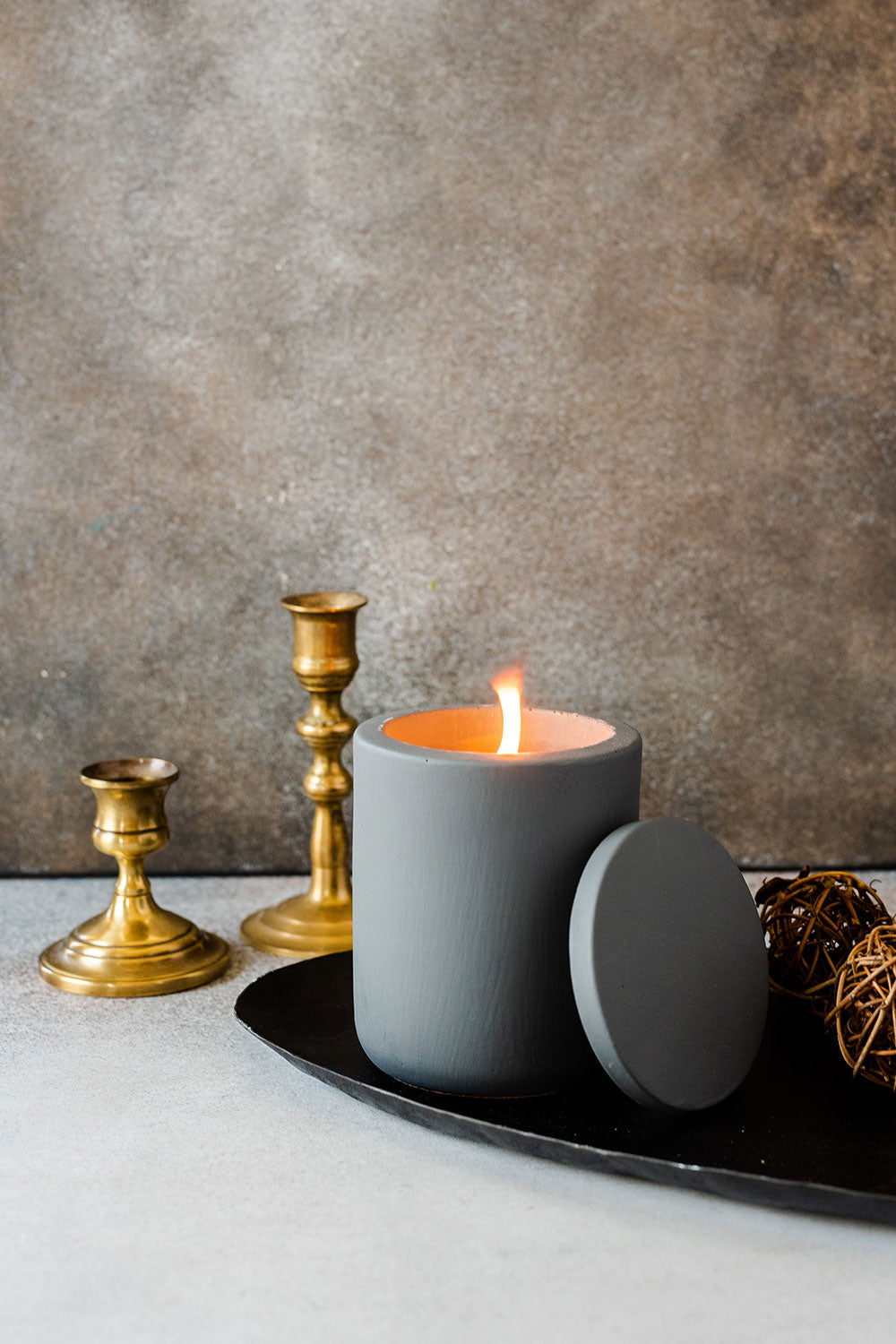 This product has no reviews yet.