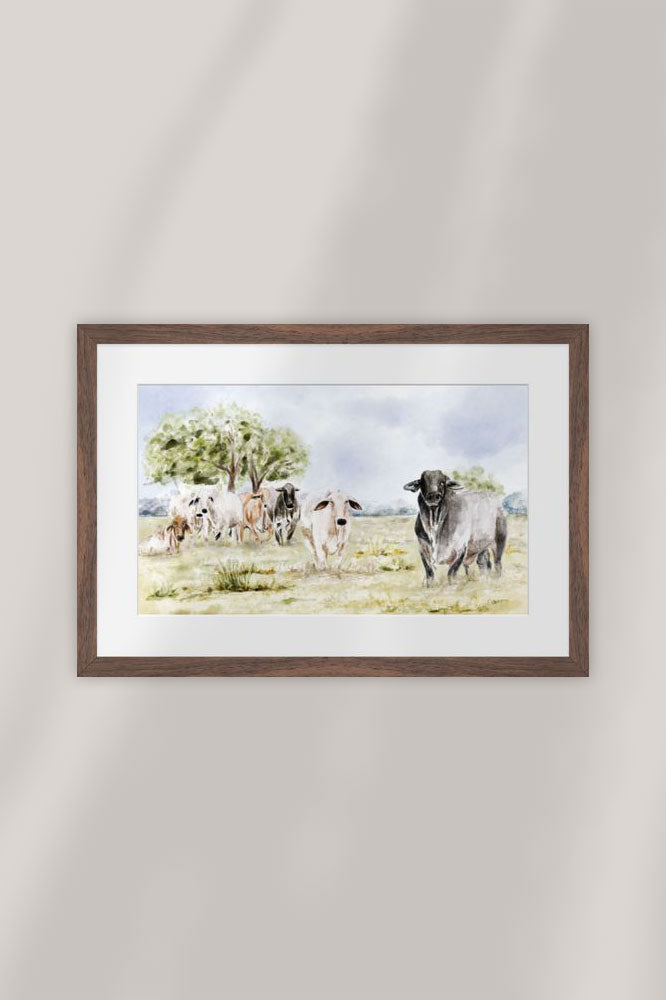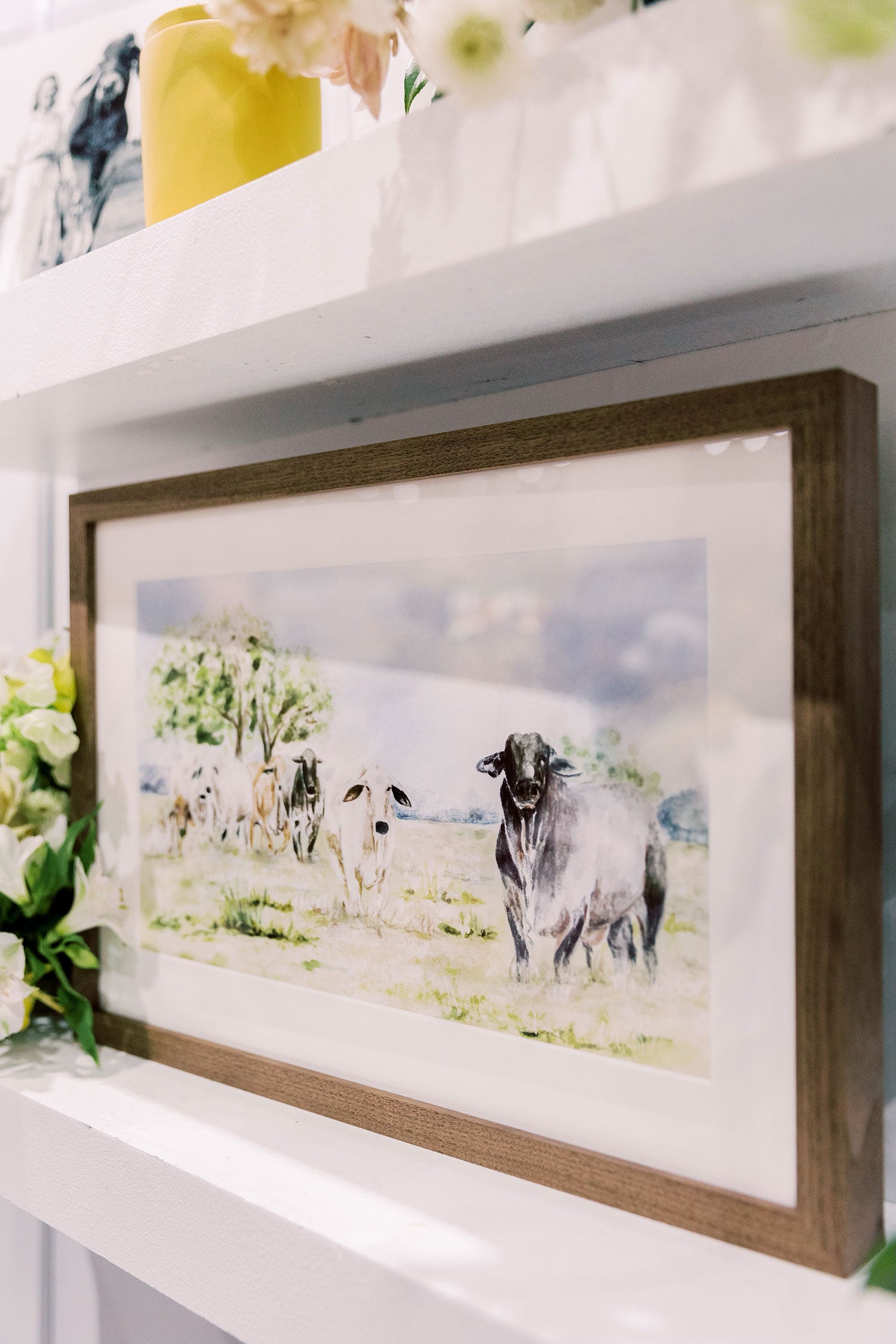 "George's Pasture" Framed Fine Art Print
Celebrate the beloved Mr. V8 274/7 "George" and his herd of V8 cows with this exquisite painting commissioned by V8 in 2020. Crafted by a talented Houston-based artist, the painting captures the essence of the lush and tranquil pastureland that George calls home, with its rolling hills and peaceful surroundings. The artwork, showcased in an elegant natural wood walnut frame and mat, measures 12x18 and comes ready to hang with a wire wall hanger backing.

Not only is this painting a beautiful work of art, but it's also a tribute to a true icon of the Brahman world. Known worldwide for his friendly disposition and impressive genetics, George has brought so much joy and beauty to the ranch over the years. We take great pride in offering this unique and special piece of art to our customers, knowing that it will be a cherished addition to any home or office. So whether you're a fan of Mr. V8 274/7 "George" or simply appreciate beautiful artwork, order yours today and bring a piece of ranching history into your space!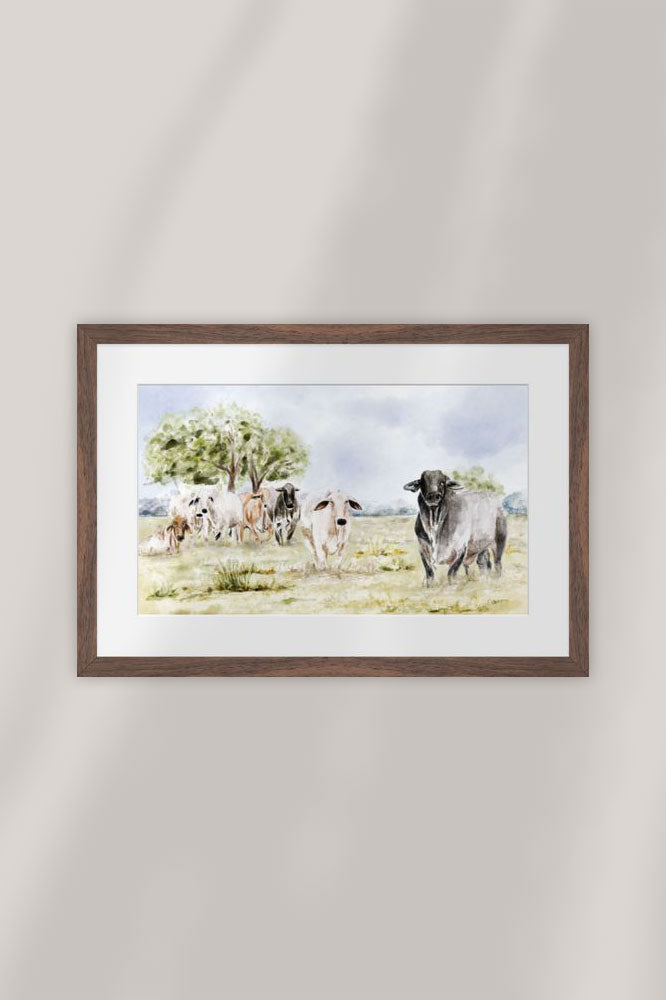 This product has no reviews yet.