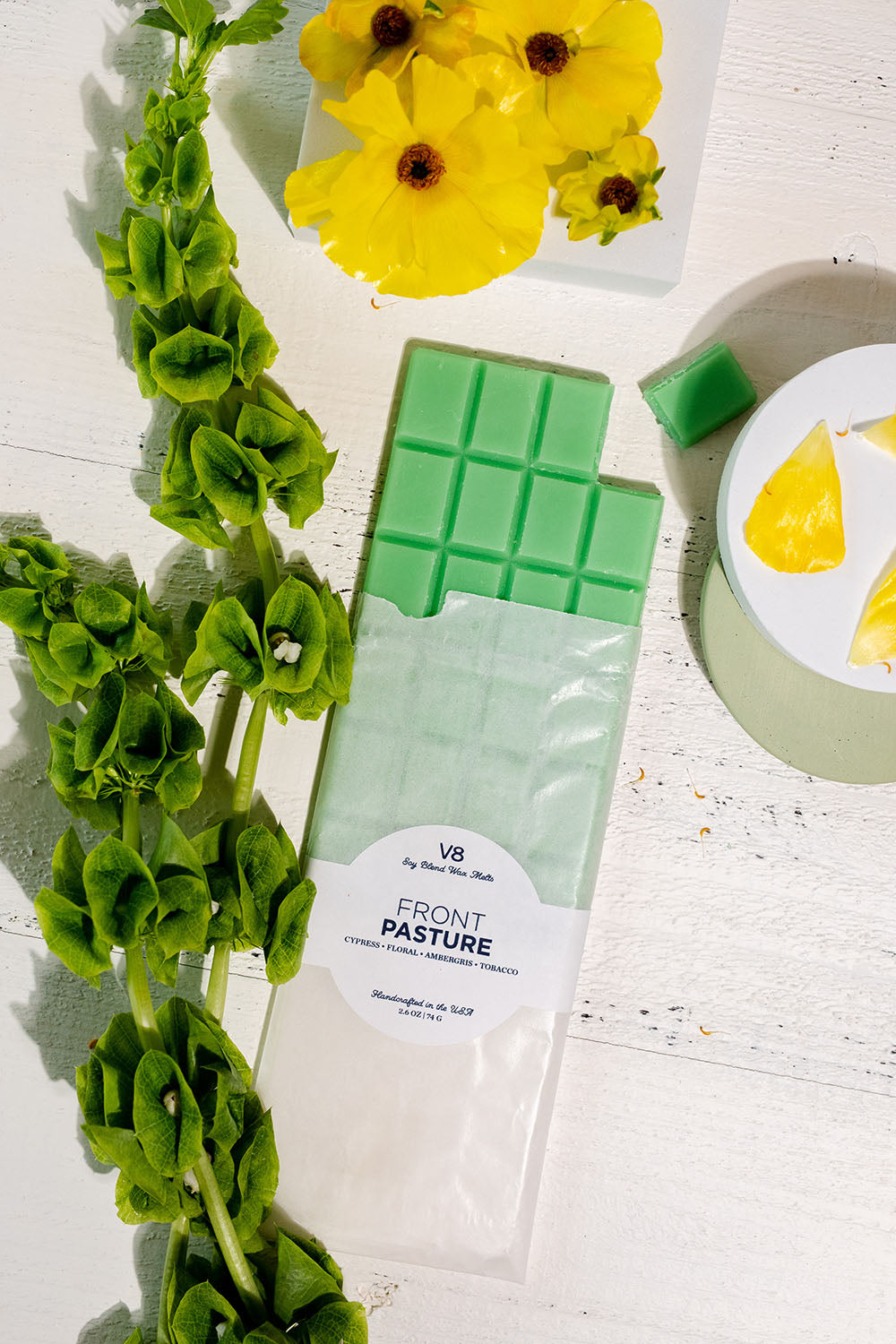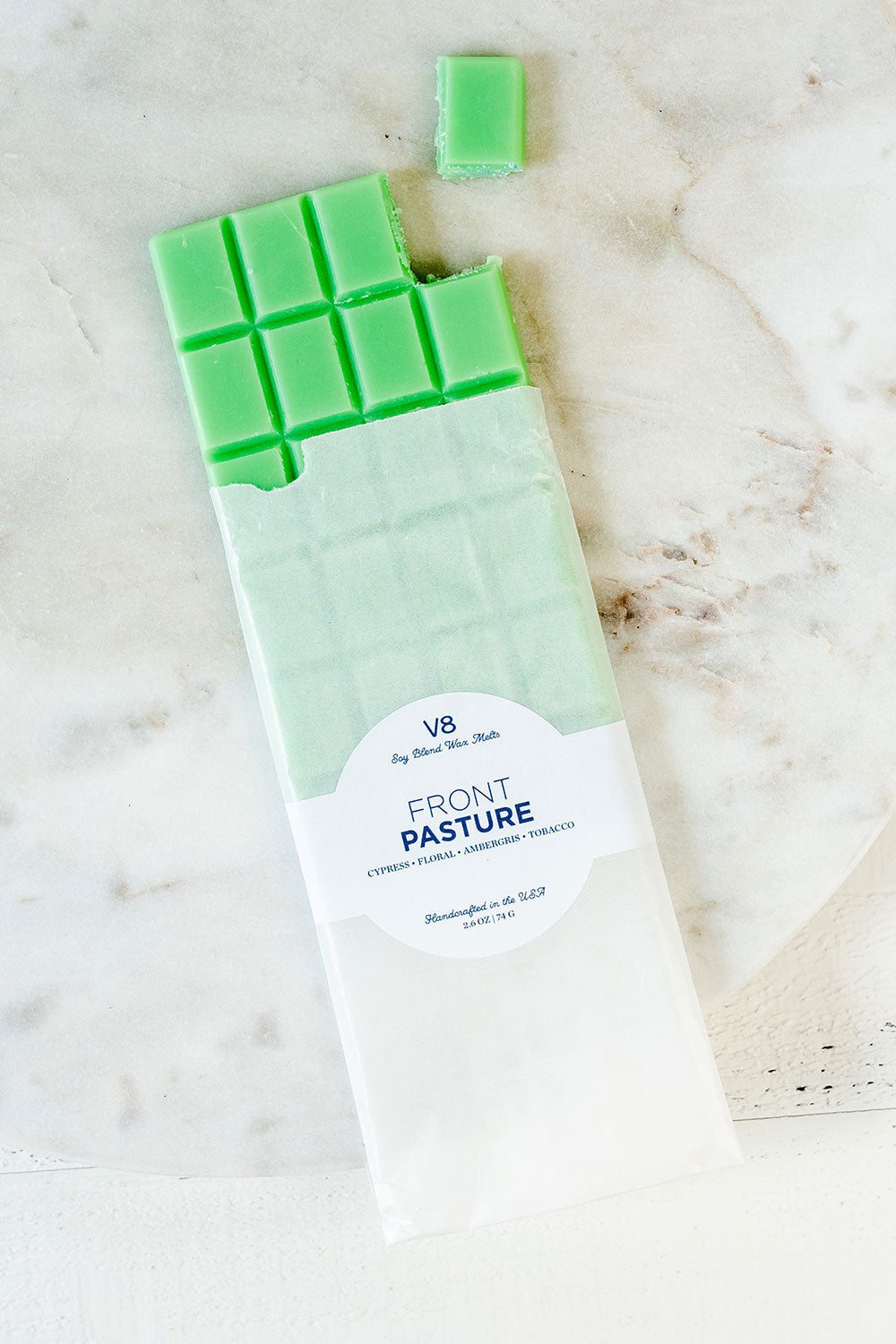 Front Pasture Wax Melts
There are places where the ground seems to vibrate with history – Plymouth, Gettysburg, The Alamo, and the V8 Ranch front pasture, to name a few. Walking the land, you can almost hear the song of the indigenous Karankawa people and smell the sweet, smoky scent of dried tobacco, a sacred plant in their culture.  The old cypress tree, an emblem of immortality for thousands of years, stretches toward the heavens. The names of the native wildflowers sound like a roll call of the floral brigade: blue bonnets, Indian paintbrushes, white Dutch clover, buttercups – all here! "Aaahh…", you exclaim as you inhale the heady blend, "If only we could bottle that scent with perfumers' ambergris to make it last forever."
Scent Profile: Cypress • Floral • Ambergris • Dried Tobacco
Soy Blend Wax Melts are for use in an electric wax warmer and release a highly fragrant scent into the air immediately upon melting. They are ideal for spreading a relaxing scent and welcoming atmosphere throughout your home. Simply break off a piece and add it to your favorite electric wax warmer.  
Instructions: Place a wax cube into your electric wax warmer's dish, plug in warmer, turn on the switch and enjoy the fragrance. For wax removal, turn off warmer and allow wax to completely cool. Once cool to the touch, remove wax and wipe the dish clean. 
2.6 oz / 74 g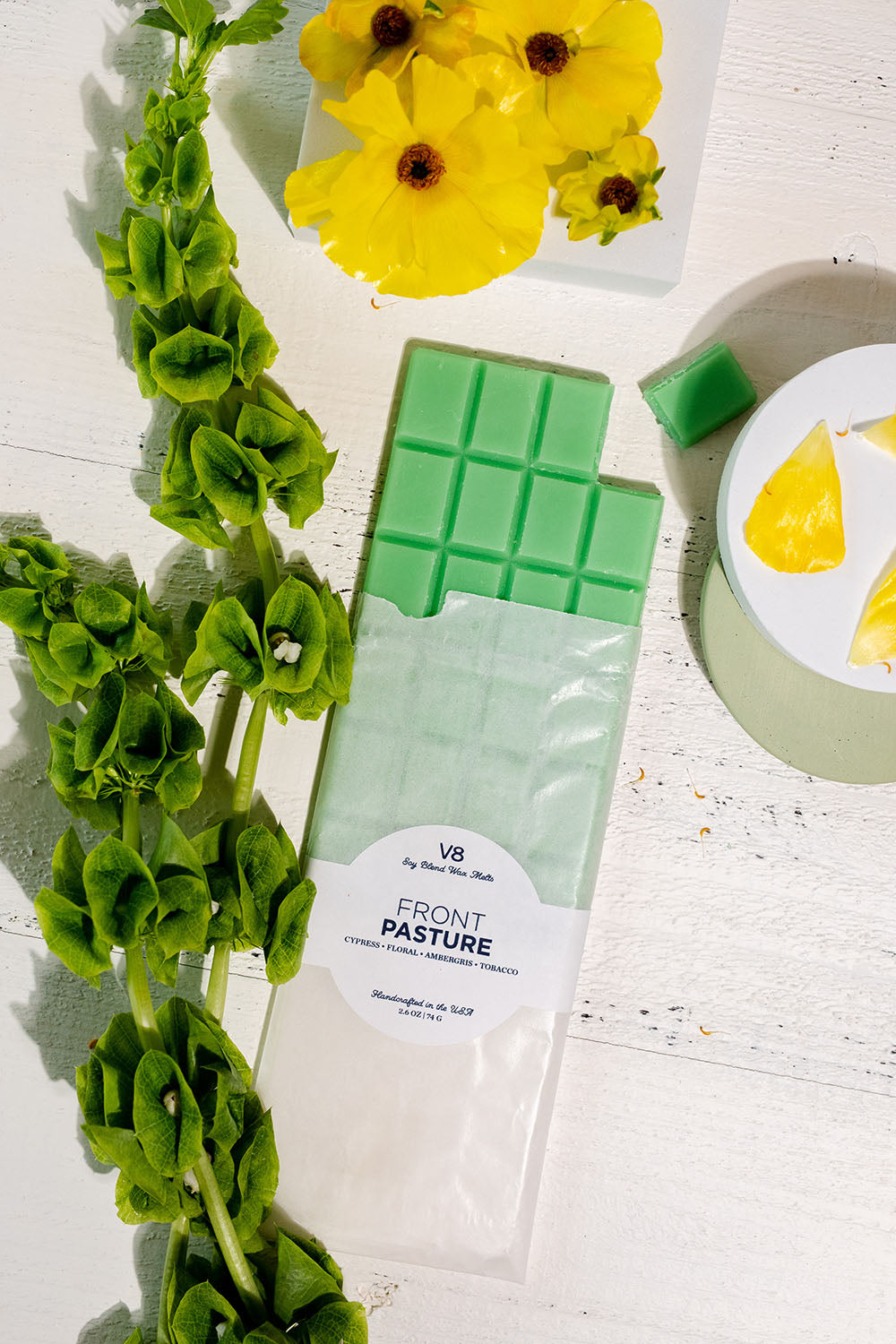 This product has no reviews yet.