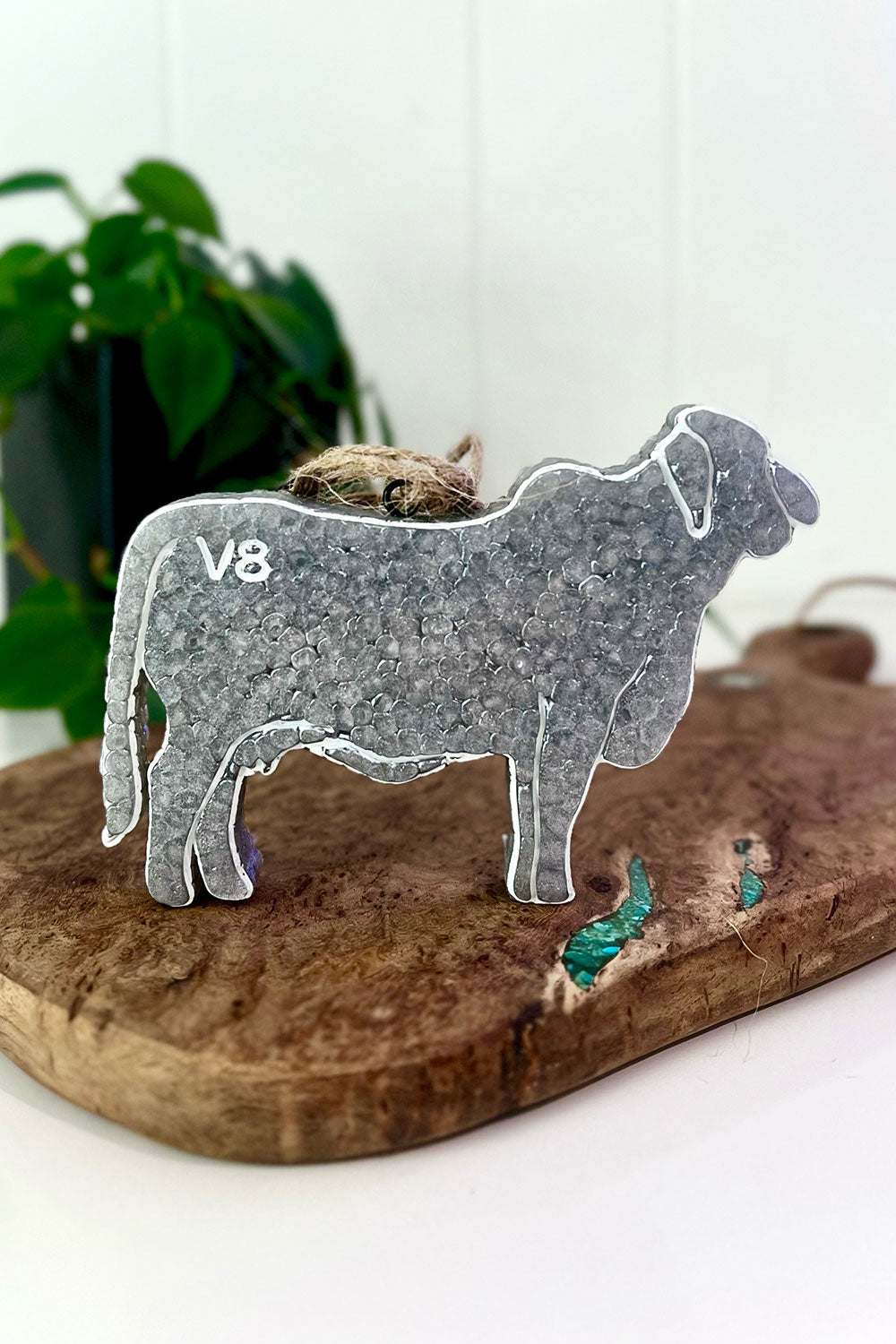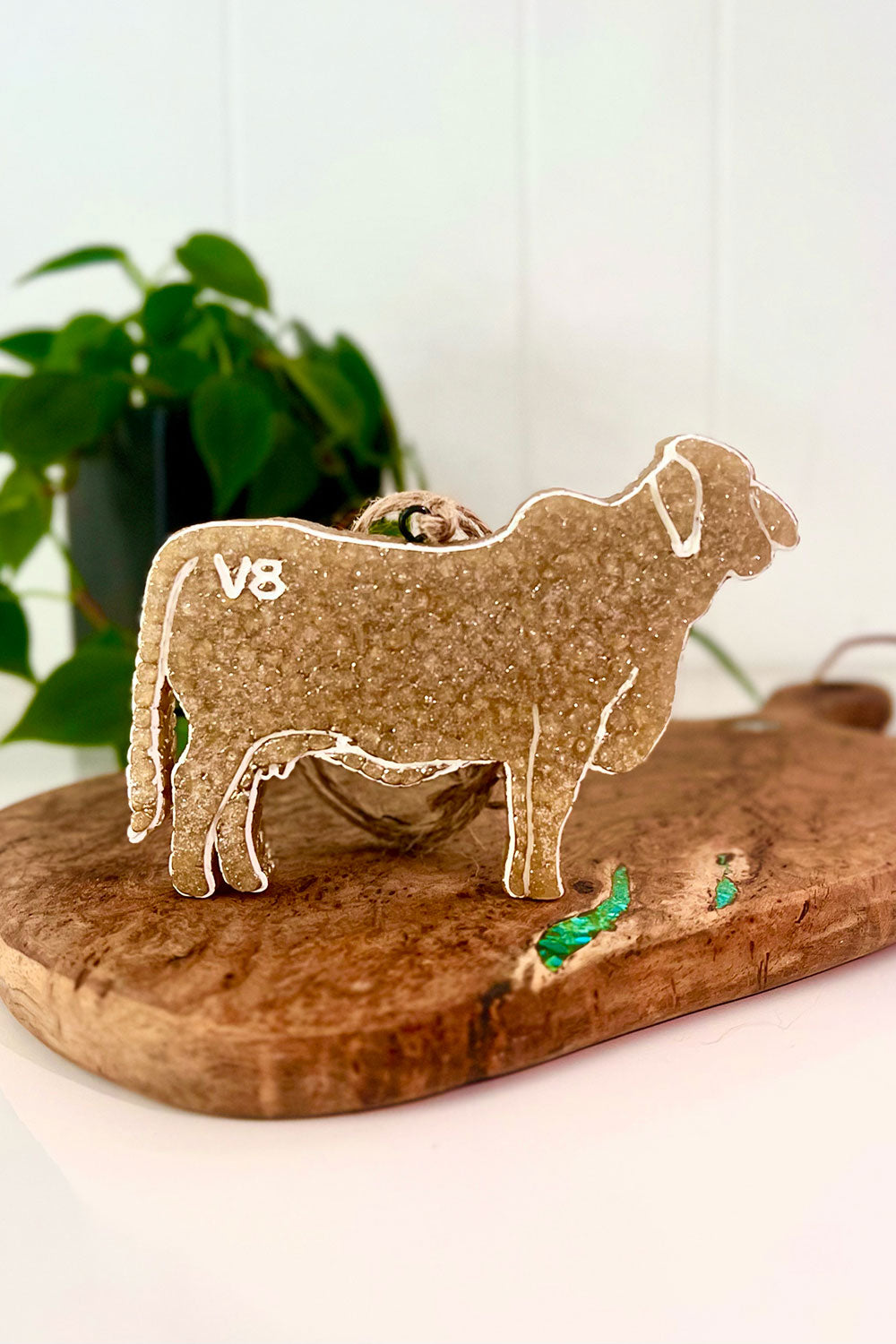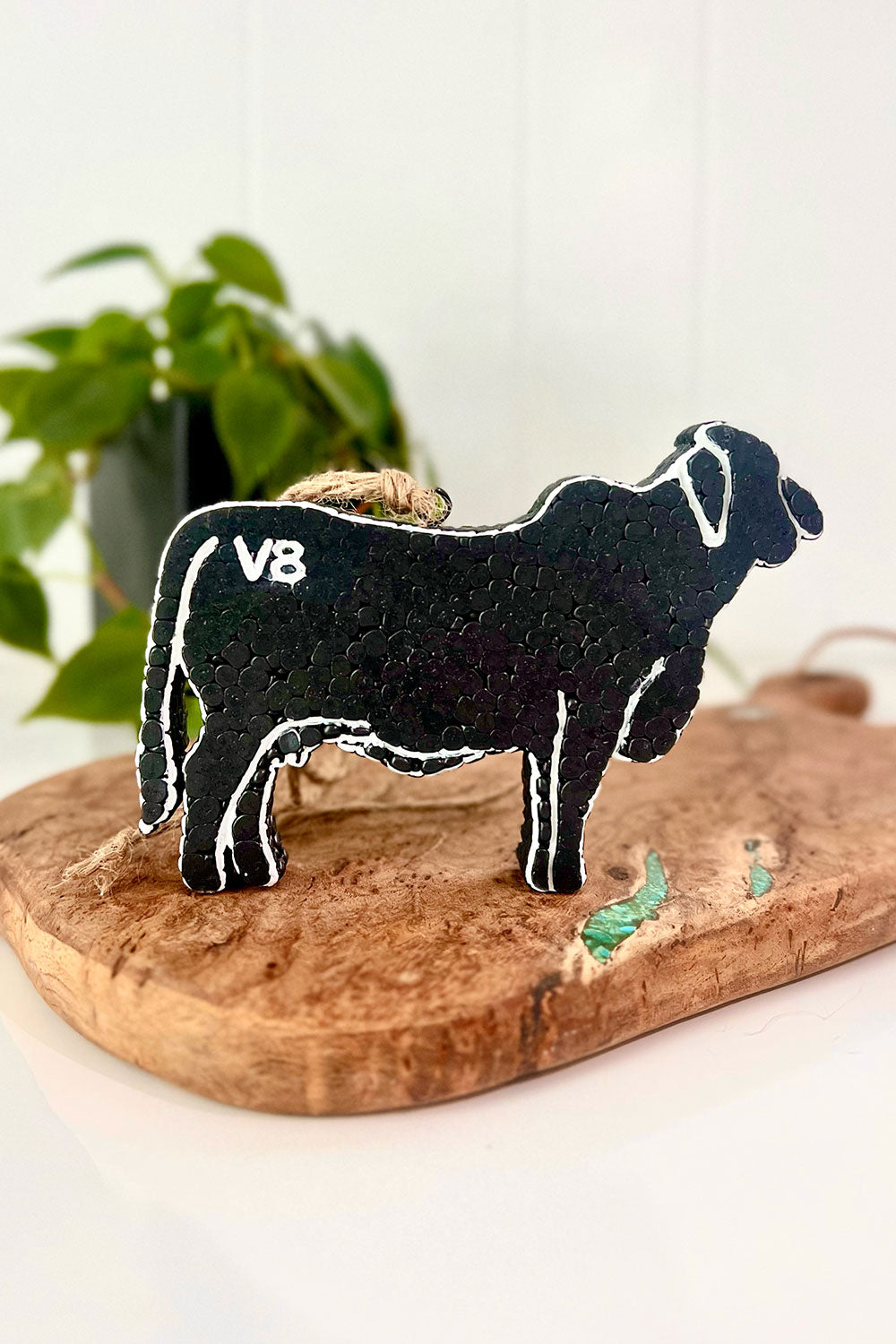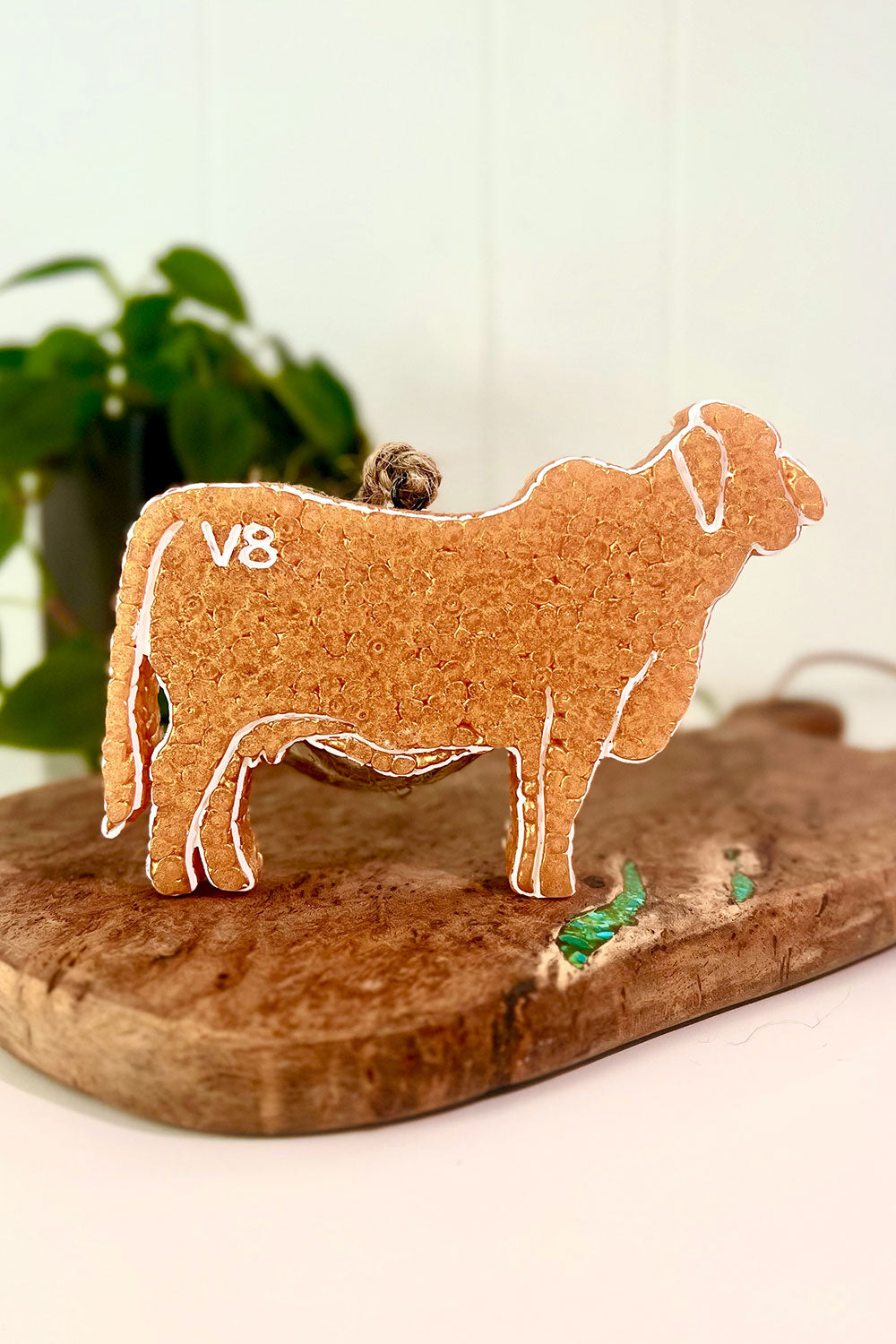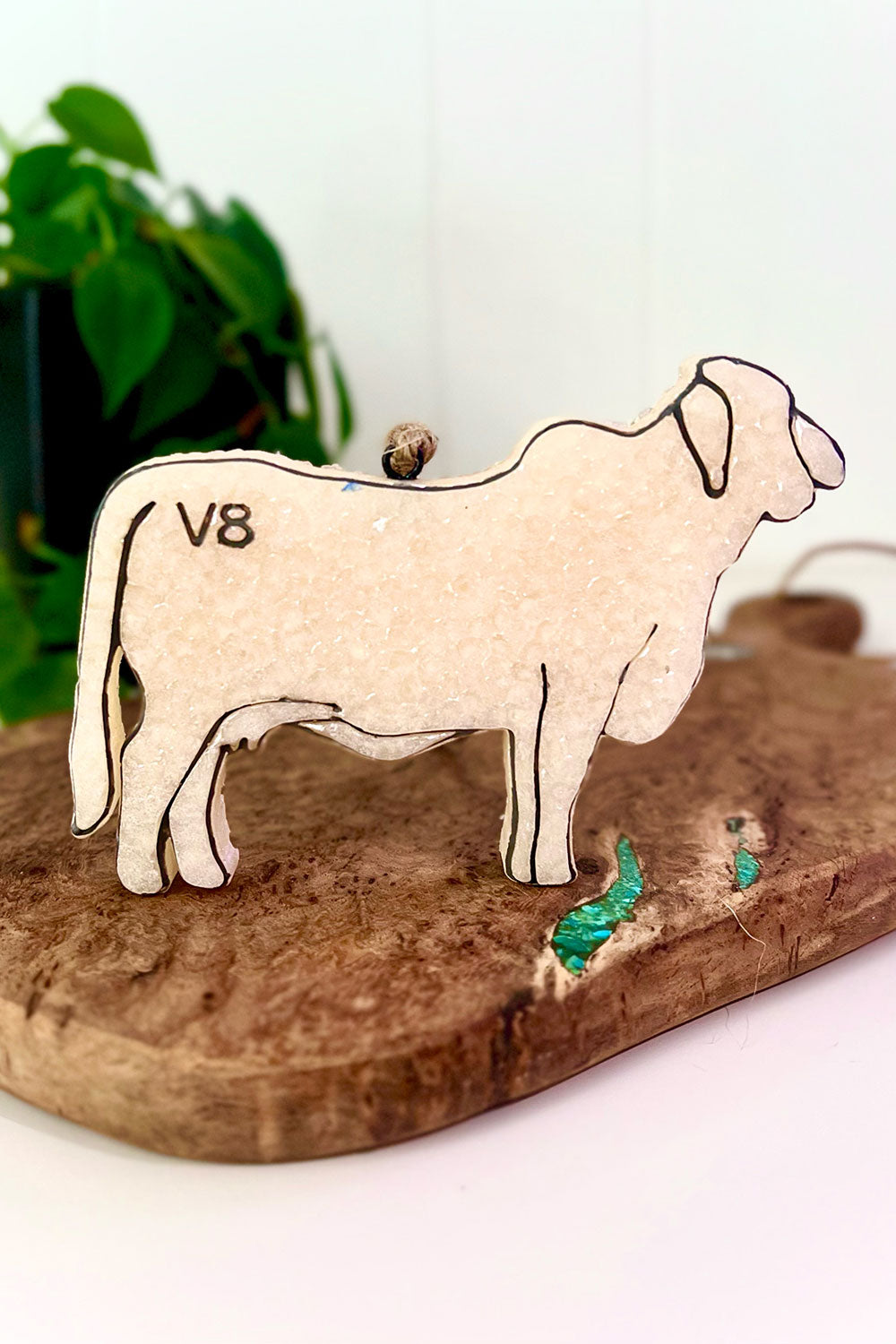 Brahman Cow Car Freshies
Transform your car into a moving oasis with our Brahman Cow Car Freshies. Modeled after the iconic V8 Brahman female, these cute and practical air fresheners hang from your rearview mirror and disperse the same beloved scents from our ranch home fragrance line. Just like most freshies, each scent lasts for 2-3 weeks. Sun-enhanced and long-lasting, they're the perfect way to take the spirit of the ranch on the road.

Scents: Range of signature V8 Ranch fragrances
Sun-Enhanced: Scents bloom with warmth
Shape: Brahman Cow
Longevity: Lasts 2-3 weeks
Size: 3" x 5"

Front Pasture: 
Walk through V8 Ranch's front pasture with a blend of cypress and dried tobacco. A touch of floral and ambergris makes it timeless.
Show Barn: 
Pamper yourself with the luxury of the blue barn. A blend of citrus, amber, and cedar creates an opulent atmosphere.  
Jan's Saddle Room: 
Relive Winner's Circle moments with scents of black currant, oak moss, and leather.  
Jim's Mesquite Fire: 
Smoky wood and clove mix with citrus and tobacco for a crisp Texan night.  
Luann's Dewberry Pie: 
Late spring in a jar. Notes of tart berries, biscuit, and vanilla create a heavenly scent. 
No. 146: 
Celebrate Sloan Williams' boldness with a harmonious blend of softwood, floral, patchouli, and musk.  
Sendero: 
Fresh and clean, a blend of rainwater, grass, and honeysuckle captures the magic of a hidden clearing.  
Black Magic: 
Captivate your senses with a blend of citrus, jasmine, and woods inspired by the allure of V8 Ranch.  
Ranch Roads: 
Embrace adventure with citrus, rosewood, and cedar. A scent inspired by pure imagination and outdoor exploration.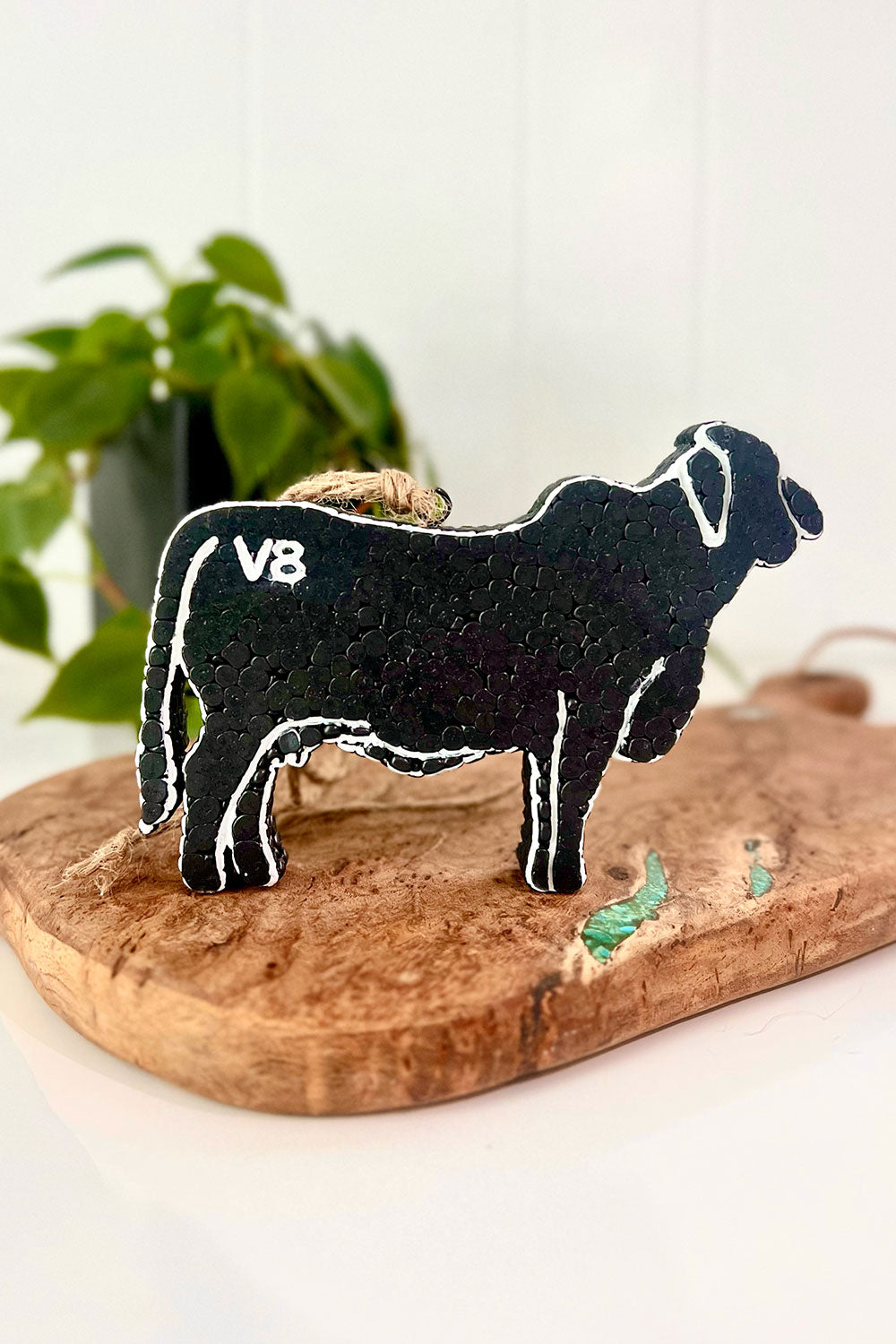 This product is rated 5.0 of 5.0 stars.
It has received 3 reviews.