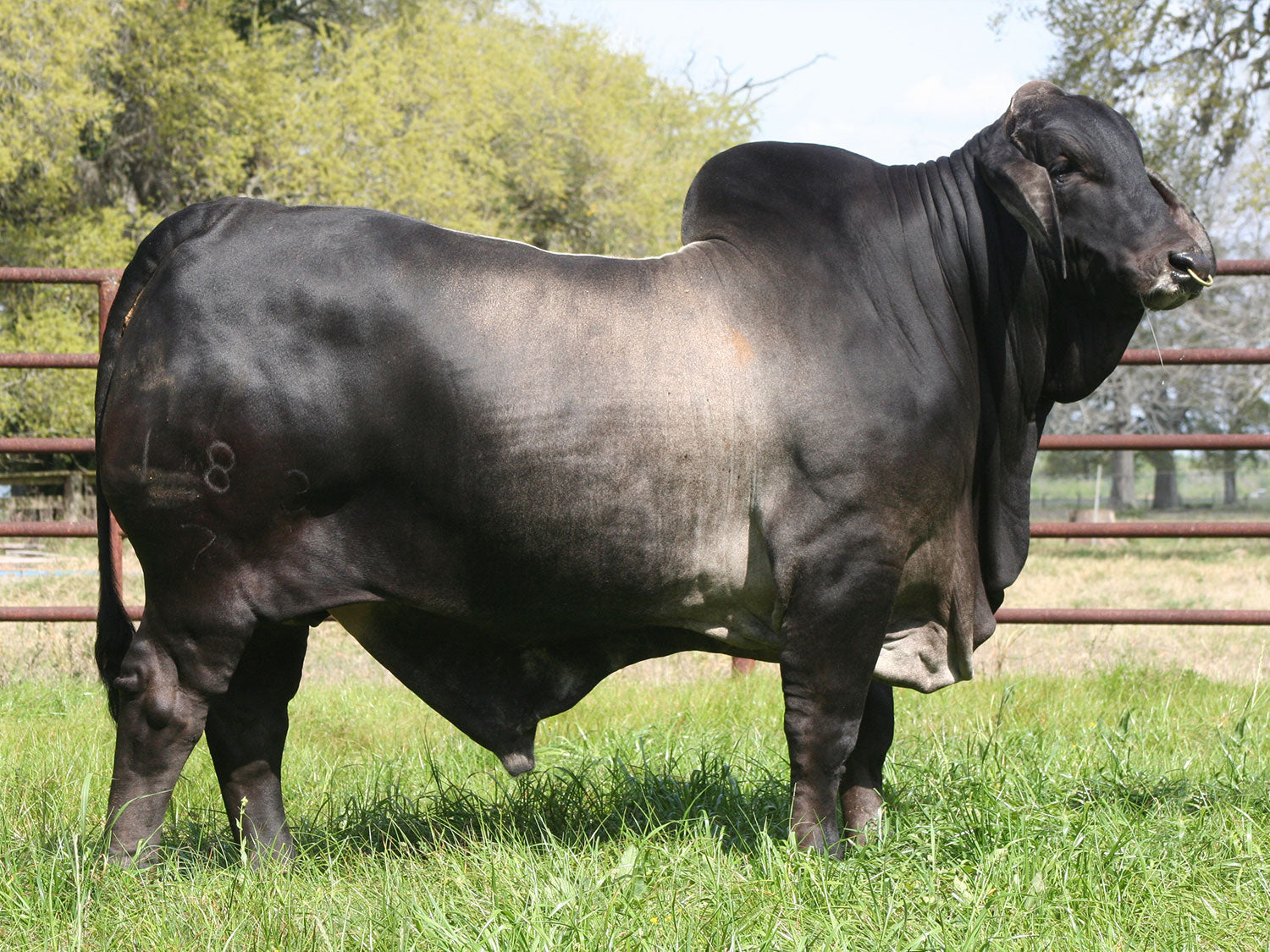 Mr. V8 183/7 "Gator" Semen
Sire: +Mr. V8 380/6
Dam: +Miss V8 209/6
Nicknamed "Gator" in honor of his owner Tommy Stoddard of Louisiana. Gator is an extremely popular bull both in the United States and globally. He is a jet black bull with a lot of pigment. He is also extremely thick, heavy muscled, and solid beef. His pedigree combined with his dark candidate also make him an ideal candidate to breed on red cows as well.
Gator represents the Rose cow family, and is out of +Miss V8 209/6, the 2005 Reserve International Champion Female. 
Not available in Canada
By purchasing this semen online, you agree to the terms and conditions listed in the online store and at https://shopv8ranch.com/pages/semen-terms-of-sale-semen-policies 
V8 Ranch will issue the Buyer one (1) AI certificate per unit of semen to the Buyer's ABBA No. at no additional cost to the Buyer. If additional AI certificates are requested by Buyer, then V8 Ranch will issue Buyer extra copies via the ABBA at the list price for the current year for that particular sire (i.e., currently between $50 to $250 per certificate depending on the sire.) Said AI certificates are non-transferable and will only be issued to the Buyer or immediate family member.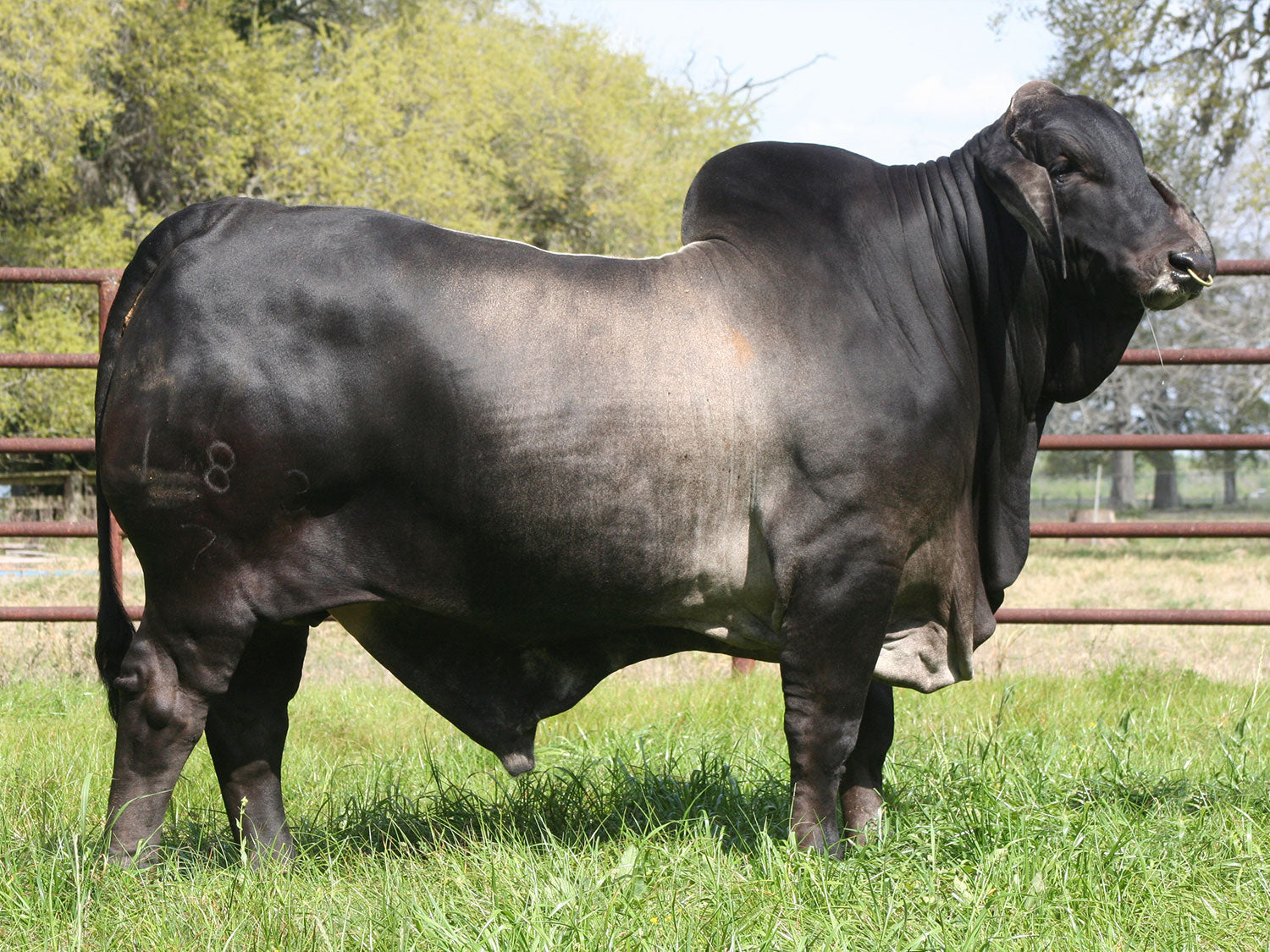 This product has no reviews yet.