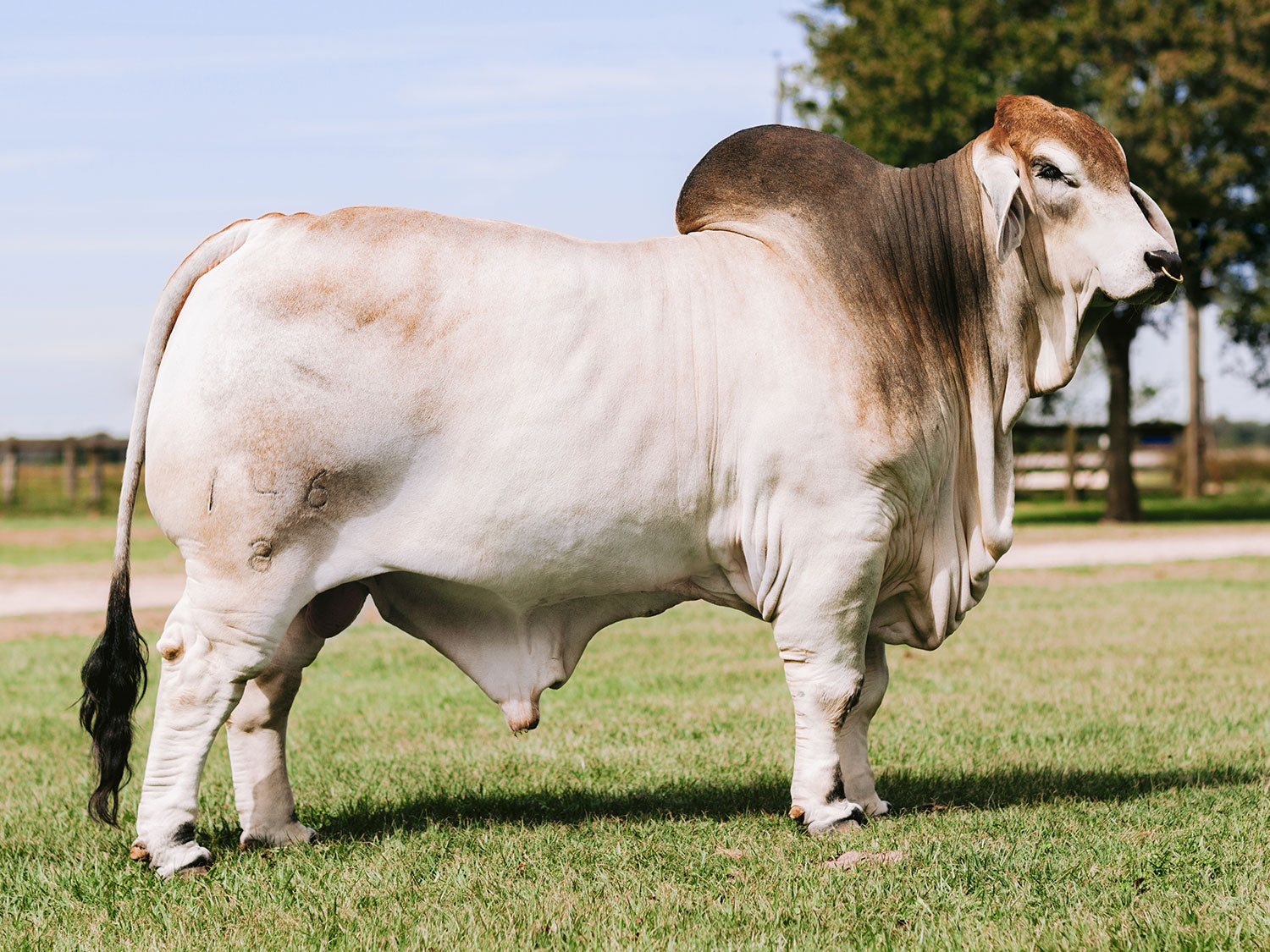 +Mr. V8 146/8 "Sloan" Semen
Sire: +Mr. V8 458/7
Dam: +Miss V8 805/6
2018, 2019, 2020 International Champion Bull
2020 Bull of the Year
+Mr. V8 146/8 entered the Brahman scene with a bang, becoming the first and only Brahman bull to win the International Brahman Show three times. He brings thickness and muscle, power for days, soundness, and excellent breed character all while maintaining acceptable birth weights on his calves. "Sloan's" calves are consistently high quality, with excellent feet and legs, muscle, thickness, and style.
After years without a name, in early 2021, we decided to name him after our beloved patriarch, Sloan Williams because both he and +Mr. V8 146/8, were the best of the best. In 2022, +Mr. V8 146/8 was inducted into the ABBA Register of Renown. He is one of the youngest bulls to ever receive this honor. Also, in 2022, his progeny won the National Champion Get of Sire.
By purchasing this semen online, you agree to the terms and conditions listed in the online store and at https://shopv8ranch.com/pages/semen-terms-of-sale-semen-policies 
V8 Ranch will issue the Buyer one (1) AI certificate per unit of semen to the Buyer's ABBA No. at no additional cost to the Buyer. If additional AI certificates are requested by Buyer, then V8 Ranch will issue Buyer extra copies via the ABBA at the list price for the current year for that particular sire (i.e., currently between $50 to $250 per certificate depending on the sire.) Said AI certificates are non-transferable and will only be issued to the Buyer or immediate family member.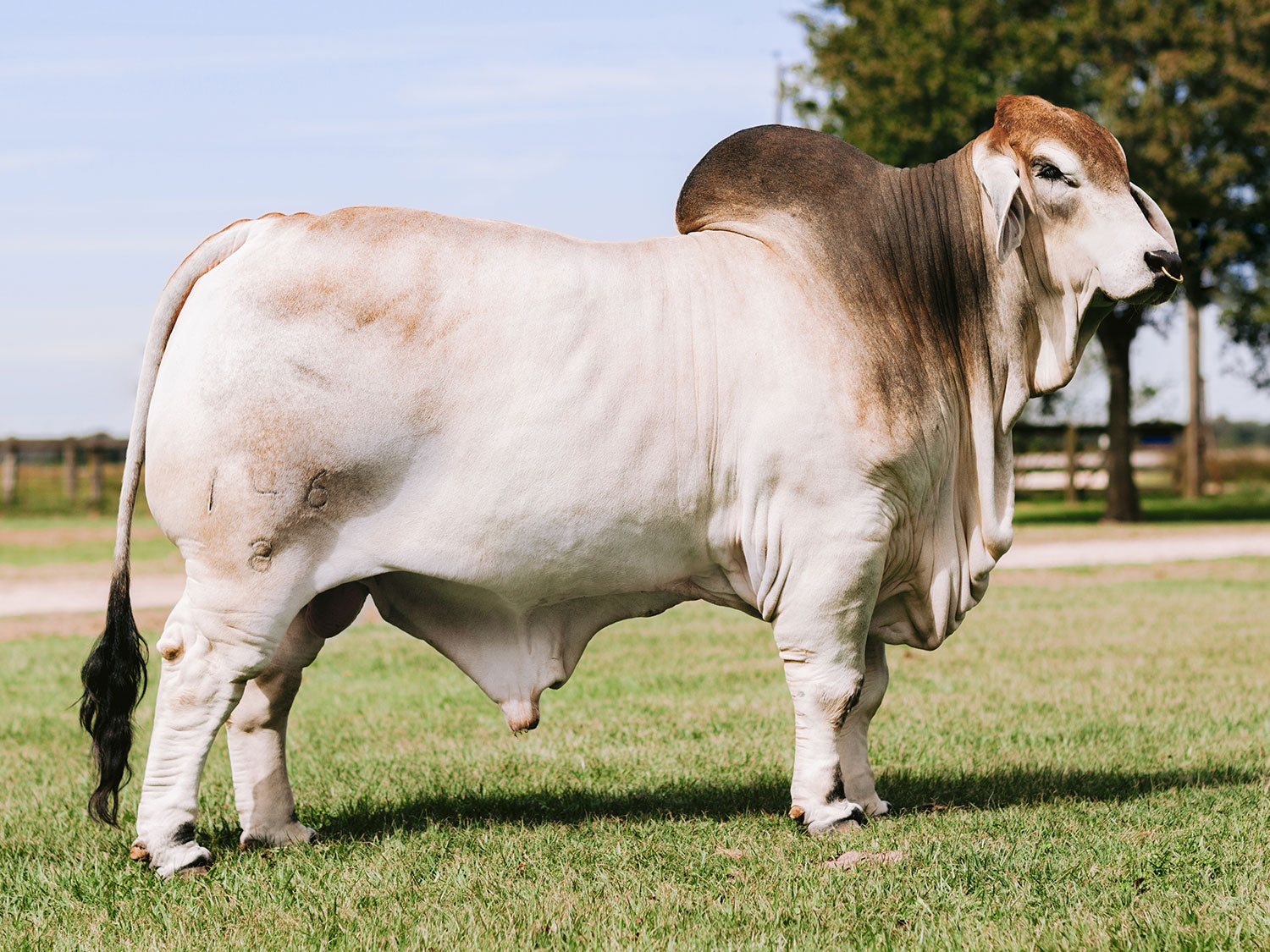 This product has no reviews yet.