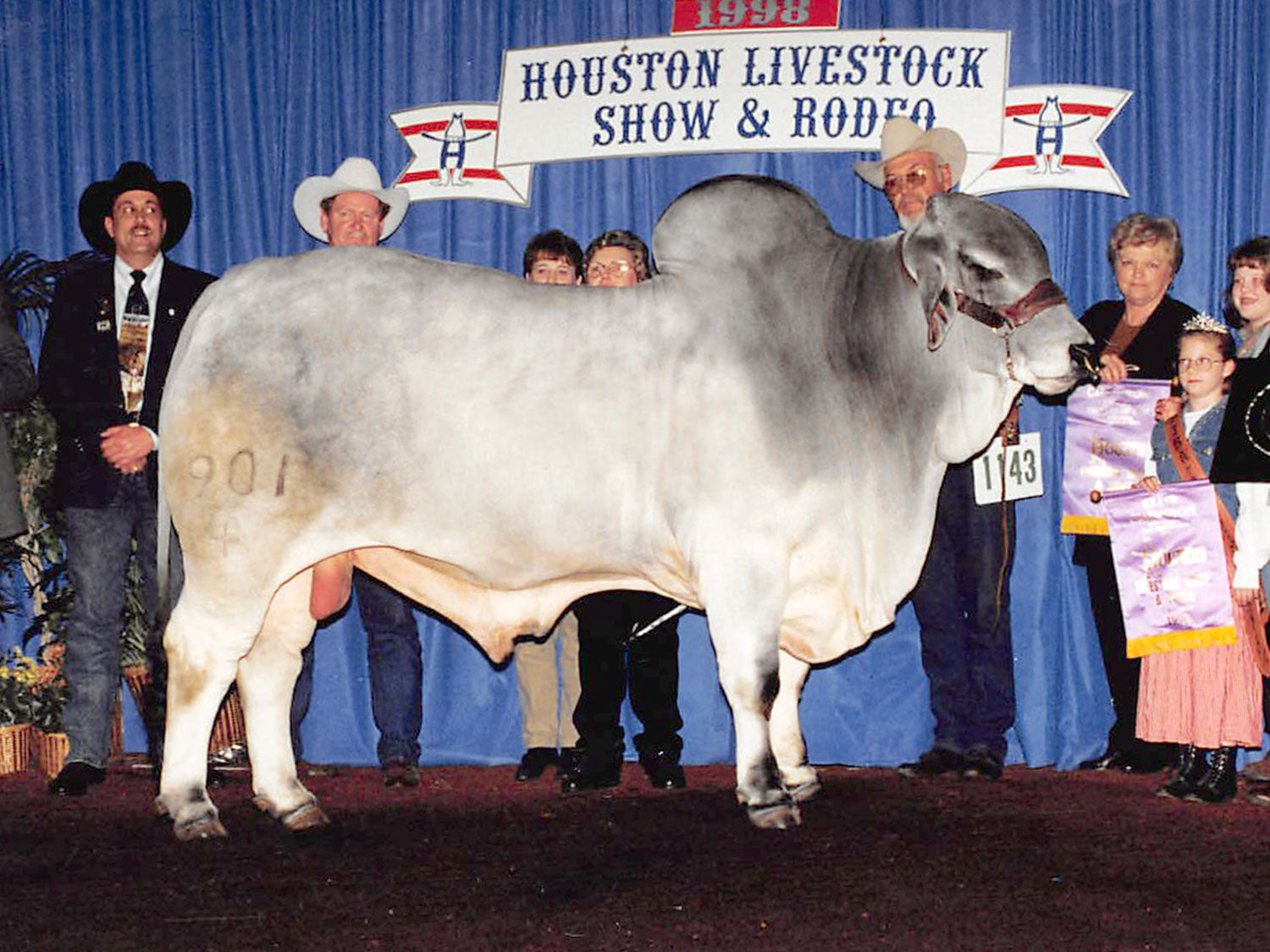 +MR. V8 901/4 Semen
UNRESTRICTED AI SIRE
Semen is not subject to the same restrictions as other V8 semen. You can sell frozen genetics resulting from this semen and AI certificates will be available at ABBA cost only.
Sire: +Mr. V8 189/4
Dam: +Miss V8 287/3
INTERNATIONAL CHAMPION BULL

If you asked any elite Brahman breeder worldwide, chances are they would say that during the course of the last 15 years, they've had success using +Mr. V8 901/4. The reason 901 works so well is because he is a light birth weight sire and one of the most eye appealing, structurally correct sires in the breed. Consistency is his best quality; His offspring are easy fleshing, good-doing cattle that are very merchandisable. +Mr. V8 901/4 daughters make great cows that work well with many different sire lines. Even today, there are numerous 901 offspring in the V8 show string and on the ABBA show circuit with other breeders because of his dependability. He is the sire of the 2013 International Champion Female and 2013 All American Champion Female, as well as numerous other recent winners. Even today, we continually use 901 as our "go to bull" for siring consistent quality. Owned with Windy Hill Ranch.
Semen not available in Canada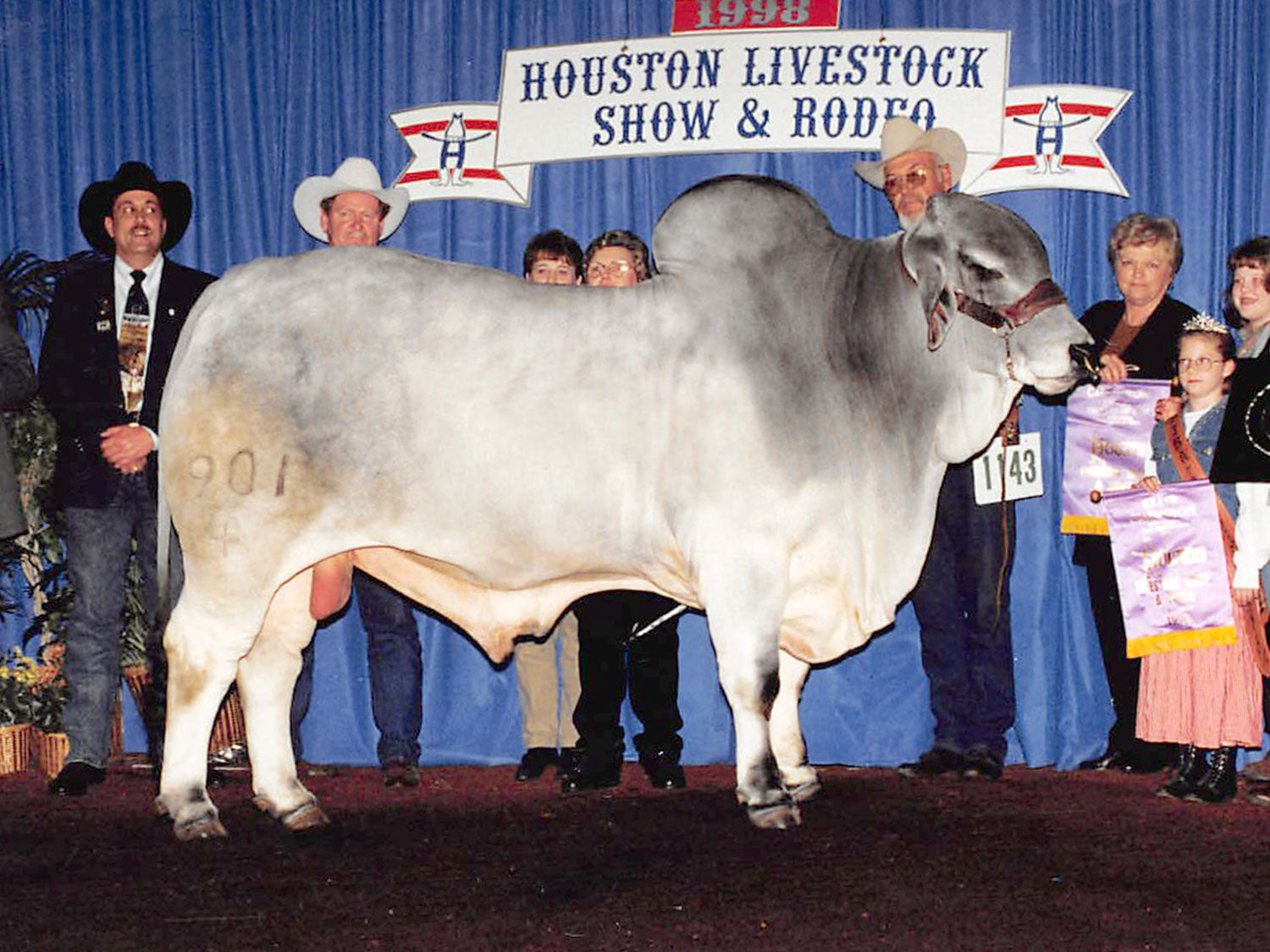 This product is rated 5.0 of 5.0 stars.
It has received 1 review.