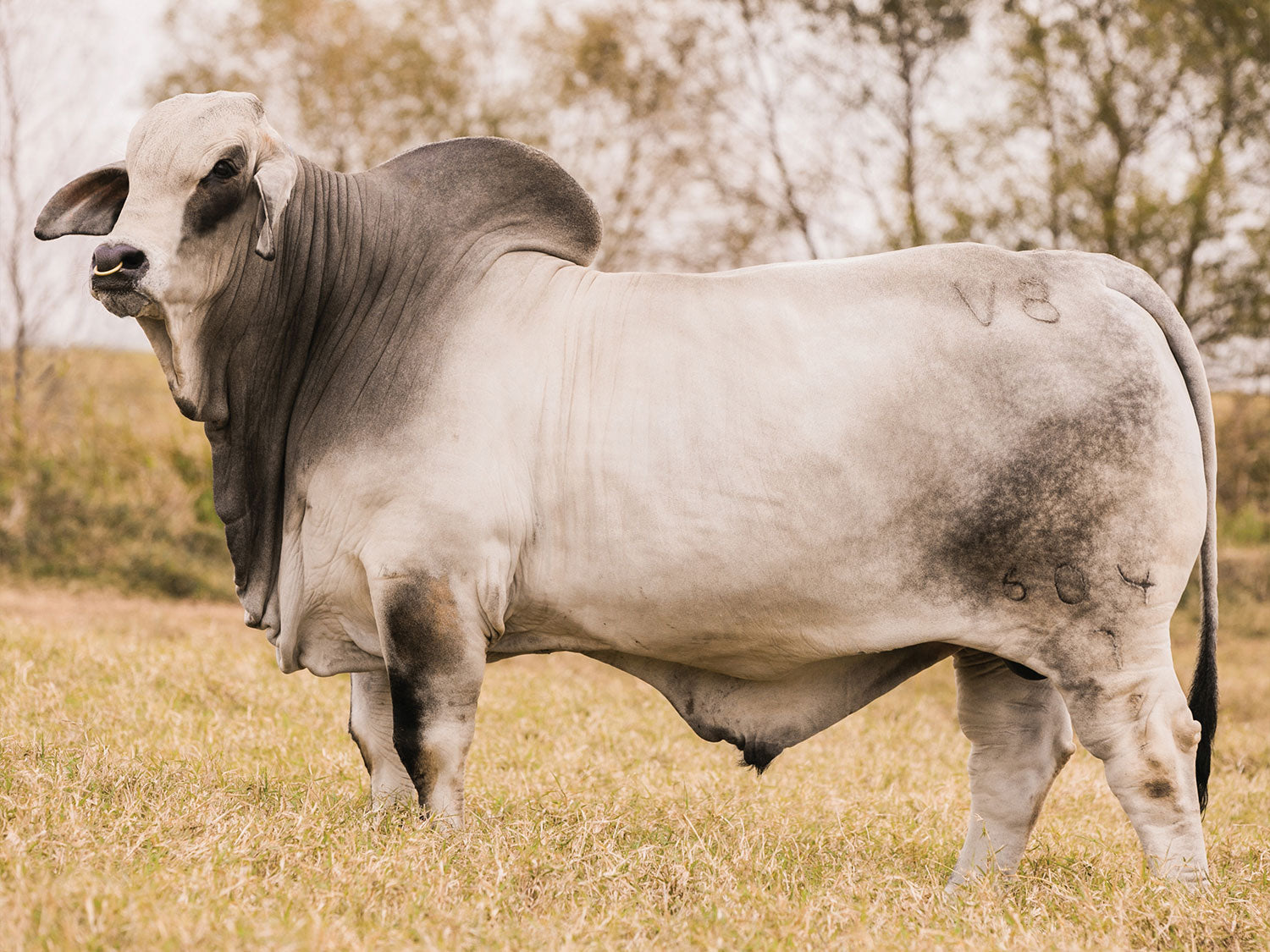 Mr. V8 604/7 Semen
Includes 1 Certificate
Additional Certificates $250

Sire: +Mr. V8 191/7
Dam: +Miss V8 128/7
International Champion Bull
Bull of the Year
The 2017 International Champion Bull, Mr. V8 604/7 "Man of Steel", has power, performance, and style. Backed by two of the greatest cow families in Brahman history, "Man of Steel" is a V8 Superblend™ representing the +Miss Priss cow family blended with the +Claydesta 807U5 family through his sire, +Mr. V8 191/7. He is a bull that perfectly combines the size, bone, length, and muscle of +Mr. V8 191/7 with the style and productivity of his dam, a beautiful +380/6 daughter. Just as he does, "Man of Steel's" offspring exhibit the same extended and tidy front end, bold and open rib cage, and the same width from stifle to stifle. We have retained several daughters of "Man of Steel" as replacement and donor females in our herd. Mr. V8 604/7 "Man of Steel" is a truly remarkable bull with the rare ability to sire cattle with performance, bone, and muscle, paired with good feet and legs.
By purchasing this semen online, you agree to the terms and conditions listed in the online store and at https://shopv8ranch.com/pages/semen-terms-of-sale-semen-policies 
V8 Ranch will issue the Buyer one (1) AI certificate per unit of semen to the Buyer's ABBA No. at no additional cost to the Buyer. If additional AI certificates are requested by Buyer, then V8 Ranch will issue Buyer extra copies via the ABBA at the list price for the current year for that particular sire (i.e., currently between $50 to $250 per certificate depending on the sire.) Said AI certificates are non-transferable and will only be issued to the Buyer or immediate family member.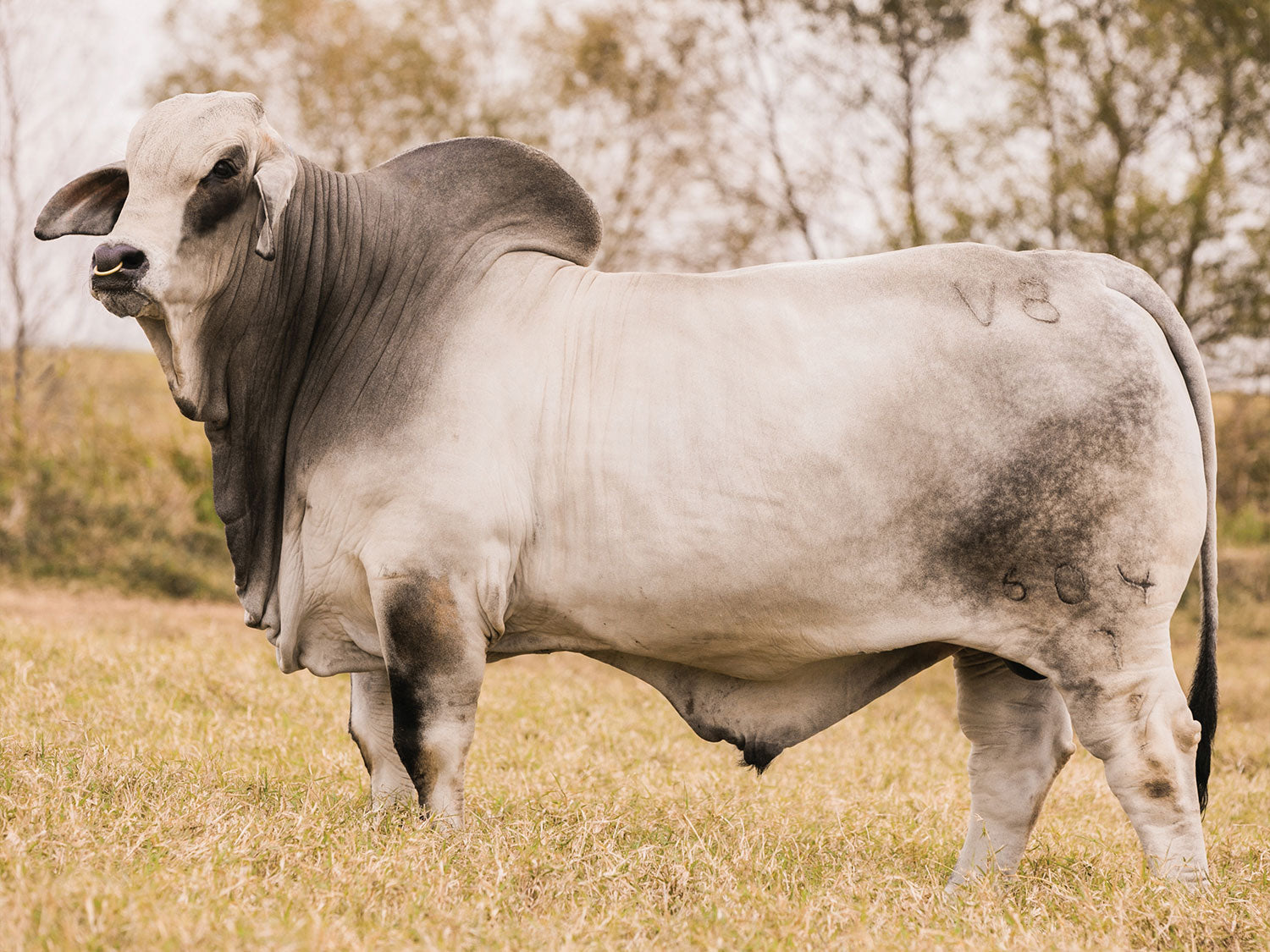 This product has no reviews yet.